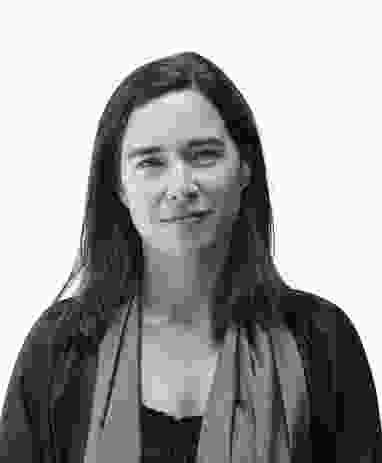 Welcome to 2013 and the January/February edition of Architecture Australia. The Australian Institute of Architects has achieved a lot in the past year, and in looking to the year ahead, I'd like to give you a snapshot of what has preceded it.
We contributed to policy development through the Australian Sustainable Built Environment Council, the Australian Construction Industry Forum, the Australian Services Roundtable and Livable Housing Australia and through co-hosting Built Environment Meets Parliament. We delivered numerous member programs, seminars, lectures, exhibitions, competitions and events, including the fabulous national conference in Brisbane. We refined membership and awards policies in recognition of our diverse membership base. We promoted Australian architecture at the World Architecture Festival in Singapore and at the 13th International Architecture Exhibition in Venice with Formations: New Practices in Australian Architecture. Building upon the Common Ground theme set by director David Chipperfield, Formations explored ideas that unite the architectural profession while celebrating points of difference. Memorandum of understandings were also secured with the Singapore Institute of Architects and the Malaysian Institute of Architects.
The year 2012 was very difficult for many members. Economic woes had a big impact on architects as well as friends and colleagues in the broader community. I write this hoping that 2013 will bring positive change and greater certainty for everyone.
For the Institute, 2013 will be a year for prudence and cautious optimism, and we plan to advance the interests of members as much as we can. The CPD National Seminar Series will begin in February, with "Carbon Centred Approach to Sustainable Design: 41 Exhibition Street" presented by Russell Evans from AECOM.
The awards program now requires a description of the environmental, social and economic value each project has generated, and will honour the project considered most advanced in sustainability with the David Oppenheim Award for Sustainable Architecture.
In March "Improving Fee Proposals and Pricing Strategies" will be presented by Blue Turtle Management and Consulting. The Institute's online CPD portal, Practice of Architecture Learning Series and Continuum, will continue to offer courses in design, documentation, practice management and project management. Meanwhile, National Council is looking at options for reintroduction of a best practice fee guide.
In Sydney in February, the International Speaker Series will explore the rigorous conceptual design framework of influential Swiss architect Valerio Olgiati. The 2013 Australian Achievement in Architecture Awards will take place in Canberra on 20 March. These awards recognize the accomplishments of individuals within the architecture profession. This will also be the first opportunity to hear from the 2013 Gold Medallist. First awarded in 1960, the Gold Medal is the highest honour bestowed by the Institute in recognition of distinguished service by Australian architects. Past recipients include Jørn Utzon, Harry Seidler, Robin Boyd, Glenn Murcutt, Brit Andresen and Kerry Hill.
March brings the announcement of the CAPITheticAL prize winners at a curated exhibition of entries at the Gallery of Australian Design, Canberra. CAPITheticAL is an international design ideas competition for a hypothetical capital city. Initiated for the Centenary of Canberra in 2013 and administered by the Institute, it has encouraged participants to look back on the important public conversation that helped determine our national capital and look forward to the ideas that will shape our future cities.
The Institute's national conference, Material, will be held in Melbourne at the end of May. Creative directors Sandra Kaji-O'Grady and John de Manincor intend to explore contemporary applications of and ideas about material in architecture. Local and international speakers will include Matthias Kohler, director of Gramazio and Kohler, Zurich, a practice known for using industrial robots to realize work of unprecedented complexity and intricacy; Kengo Kuma, one of Japan's most respected architects; and Carey Lyon, director of Lyons, Melbourne, a firm committed to architecture and urban design as an intellectual construct within a local and global culture.
The Australia and New Zealand Student Architecture Congress, Nexus, will also take place in 2013. Australian and international speakers will come together in Newcastle in July to present their thoughts on city and placemaking, associated experimental architecture, interdisciplinary practice and grassroots urban renewal. This should be an inspiring event for emerging
architects, students and established architects.
I wish you all a successful and, above all, inspiring 2013.
Shelley Penn
National President, Australian Institute of Architects
Source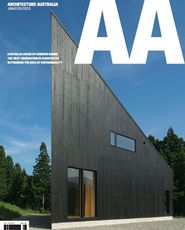 Issue
Architecture Australia, January 2013