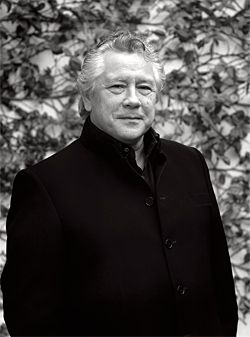 "These speculations on our urban future are wondrously wild and esoteric and extremely thought provoking."
The Venice Biennale is rightfully regarded as the premier event for architects and urban designers worldwide, and the 2010 event is no exception.
Kazuyo Sejima, 2010 Pritzker Prize winner and one half of Tokyo-based practice SANAA – whose works include the recent Rolex Learning Centre in Lausanne – is this year's director. The role requires her to set a biennale theme and decide the content of the Arsenale exhibition. Individual countries then present their own shows, more or less following that theme. Larger, more established countries – such as Australia – show these in purpose-built pavilions in the Giardini. Smaller contributors find locations in different corners of the city. Sejima's theme, People Meet in Architecture, has resonated profoundly with many of the fifty-two exhibiting nations.
Putting all bias aside, Australia's contribution this year is undoubtedly among the best of them. Entitled Now + When: Australian Urbanism, it pushes the boundaries of the theme by revealing what cities of the future could become. With Australia's Commissioner to the Biennale, Mrs Janet Holmes à Court, I had the great privilege of launching the Australian Pavilion to a packed audience: a harbinger of the soaring visitor numbers that followed.
The top level of the Australian Pavilion houses the Now component of the exhibition. Creative director John Gollings' astonishing digital stereoscopic photography reveals cities and landscapes in ways we have never viewed them before. His shots of the vertical cityscapes of Sydney, Melbourne and the Gold Coast are beautifully juxtaposed with the almost sculptural, surreal images of the boundless open-cut mines that helped to make these cities a reality.
From there we move downstairs to When, which greets the viewer with a wealth of ideas, of what creative director Ivan Rijavec calls "our Australian dreaming". Comprising seventeen propositions drawn from a competition that attracted 129 responses, these speculations on our urban future are wondrously wild and esoteric and extremely thought provoking.
By demonstrating our profession's dreams for a sustainable future, the power of our collective imagination and the depth of our design knowledge, this work reaffirms Australian architects' importance on the international stage and reinforces our already strong reputation for being respectful and sensitive to other cultures. The manner in which these ideas have been realized for public viewing merits similar recognition. Quite simply, their presentation in vivid 3D is a technical achievement of awe-inspiring brilliance, which in time may become the norm for articulating complex architectural propositions.
There are so many standout exhibitions at this year's biennale that it is a challenge to fashion a "must see" shortlist. The Belgian Pavilion, though, is a definite. Gallery-like in its sensibility, its hangings of fabric and flooring remnants create metaphoric paintings that summon memories of architectural spaces in which people once met. The Canadian Pavilion's "hylozoic ground" is another. An ethereal architectural installation, it immerses you in a computer-controlled forest of constantly reacting and interacting fern-like forms. I was also intrigued, engaged and hugely impressed by the decidedly urbane Dutch Pavilion, which at first glance appeared bereft of content save for a ceiling of orthogonal blue "clouds" and two staircases. Climb those stairs, however, and you greet at eye level a model city – empty apart from buildings. It is a metaphor for humankind's propensity to concrete over anything, anywhere, for short-term gain.
It would be remiss of me not to mention the Commissioner's Cocktail Party sponsored by Austral Bricks. Held in the sculpture courtyard of Palazzo Venier dei Leoni, which houses the Peggy Guggenheim Collection, this gathering of Australian architects and international colleagues was addressed by Janet Holmes à Court; the Australian Ambassador to Italy, Mr David Ritchie AO; and the Director of the Peggy Guggenheim Collection, Mr Philip Rylands. The message was clear: the exhibition does Australia proud and acknowledges the contribution of Australian architects to the international sustainability discussion. The welcome to the Peggy Guggenheim Museum from Philip Rylands was very warm, and the ambassador stated that he was captivated by the impact and the technical brilliance.
As we face the future with all its challenges and complexities, it is heartening to be reminded in Venice that the solutions to a better and more sustainable future are being interrogated. Through the discourse at the biennale we are able to bring the issues and challenges of a sustainable future to a wider audience. In this context, the theme, People Meet in Architecture, makes perfect sense.
The twelfth Architecture Biennale runs until 21 November. If you can, please go and experience its rich and enriching mix of thinking and camaraderie.

Karl Fender
National President, Australian Institute of Architects