Andrew Burns Architecture and PBD Architects have designed an apartment complex that will be built inside and around an existing industrial site in Sydney's Alexandria.
The complex will comprise a mix of one-, two- and three-bedroom apartments split across two buildings.
The design was procured through a competitive design alternative process, in which Bates Smart, Koichi Takada Architects and Grimshaw were also invited to submit.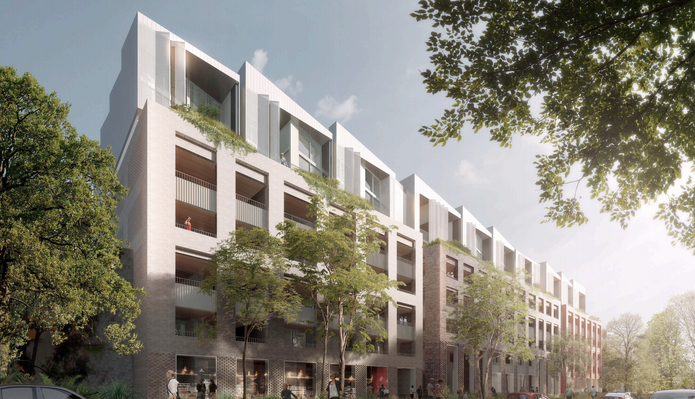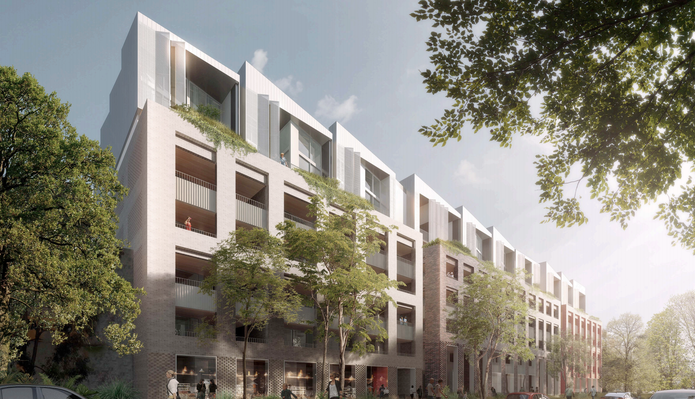 The project, to be located on McEvoy Street, is part of the Cooper Estate Heritage Conservation Area, a state heritage-listed property which covers a swathe of Alexandria that was built in the 19th Century to provide housing for workers in nearby factories.
The site itself was once occupied by a roofing and flooring manufacturer, and then later a manufacturer of refrigeration condensers.
In a design statement attached to the development application, director Andrew Burns said, "We think an opportunity exists in Alexandria to create a building that embraces this industrial context, creating liveability and unique appeal akin to warehouse conversions and adaptive re-use projects, distinct from conventional multi-residential stock."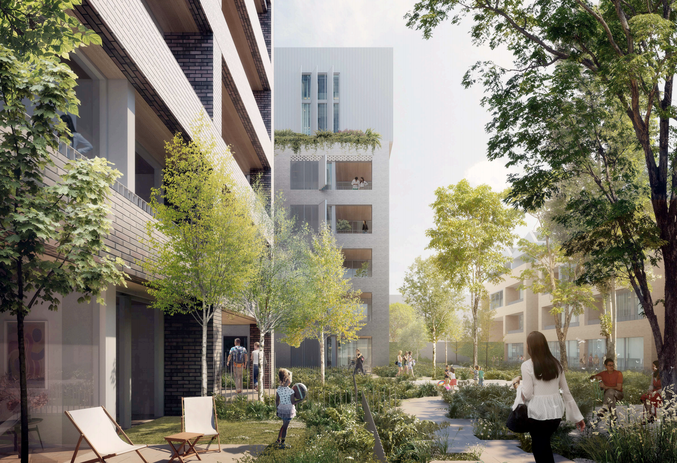 The design is "informed by the large-scale masonry volumes present within Alexandria and inner city Sydney, following 19th century patterns of industrialization and development." The roofscape will reference the sawtooth roofs typical of the era, which will replace the flatter, 1980s roofscape that currently exists.
Retail tenancies and a 150-square-metre café are also included in the plans.
Related topics