The executive director of Heritage Victoria has recommended the former Footscray Psychiatric Centre be placed on the Victorian Heritage Register.
The free-standing four-storey brutalist building, constructed mainly from concrete, has been deemed to be "architecturally significant as a notable example of a community mental health facility." It is located on the site of the existing Footscray Hospital at 160 Gordon Street.
Footscray Psychiatric Centre was designed by the Victorian Public Works Department in the 1970s. Completed in 1976, it was one of a series of community mental health facilities built in Victoria between the 1960s and 1980s, during an era of "deinstitutionalization" in mental health treatment.
The building ceased to be a psychiatric centre in 1996 and is currently used for storage by Western Hospital.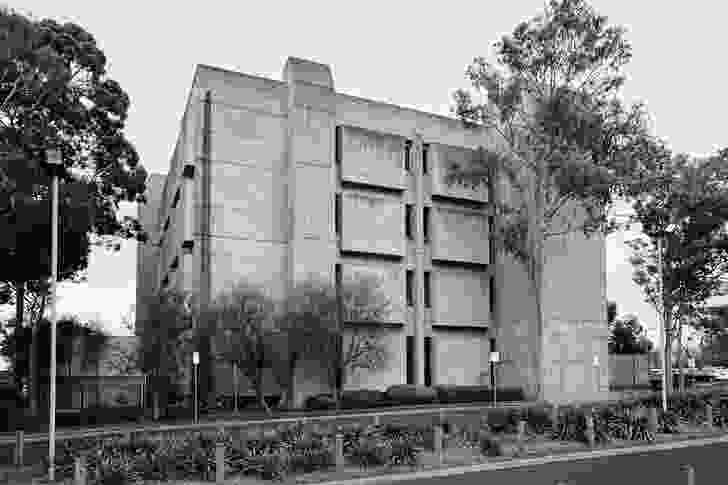 "It is also architecturally significant for its dramatic Brutalist design, which exhibits the principal characteristics of the style, including use of textured concrete, exterior expression of interior features and highlighting of building services and paths of travel," said Heritage Victoria executive director Steven Avery in his recommendation.
"It is noteworthy for its particularly monolithic interpretation of the style. It is an important example of the use of the Brutalist style in Victoria and a key example of the employment of the style by the Victorian Public Works Department for a major institutional work."
In an essay on hospital design published in Australia Modern, Julie Willis, dean of Melbourne School of Design, wrote, "A number [of modern hospitals] showed Brutalist tendencies, but none more so than the brooding hulk of the Footscray Psychiatric Centre (Hospital)."
The building is also deemed to be "equally as architecturally notable" as other brutalist buildings on the Victorian Heritage Register, including Harold Holt Memorial Swimming Pool by Kevin Borland and Daryl Jackson and Former Clyde Cameron College by Kevin Borland.
The building faces an uncertain future as the Victorian government's plans to build a new $1.5 billion Footscray Hospital next to Victoria University's Footscray campus, which would replace the existing hospital on Gordon Street. The new hospital could pave the way for the redevelopment of the existing site.
The National Trust of Australia (Victoria) nominated the building for heritage consideration in May. The recommendation has been published online and written submissions can be made until 16 September 2019.
Related topics