Work has begun on the construction of an office tower by Cox Architecture in the Melbourne suburb of South Yarra that aims to "activate the area" by making a major contribution to the City of Stonnington's Forrest Hill masterplan.
Project director Philip Rowe said, "The ambition for Forrest Hill to be a truly mixed-use precinct was initiated by council almost 20 years ago and this aspiration was an important influence on our design of 627 Chapel Street, ensuring that the project improves public amenity and evolves the area's broader master plan, generating a new vision for workplace in the heart of South Yarra."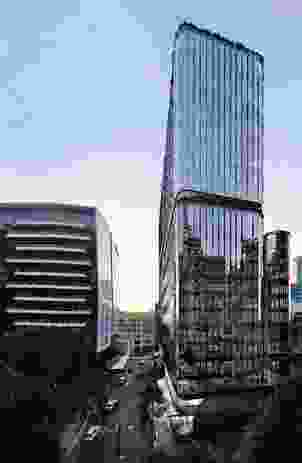 "Once the project is complete, an influx of two thousand people will work there by day and play by night – this corporate tower will activate the area and grow the micro-economy.
The 24-storey tower, to be located on a 1,500-square-metre "island" site at 627 Chapel St, comprises flexible office floor spaces, which will sit above a ground floor of hospitality tenancies. The tower will be punctuated by several open garden terraces.
The tower will contain more than 24,000 square metres of office space.
"In the early stages the fundamental approach to the project was to understand the value that 627 Chapel Street could add to the surrounding, streetscape, the Forrest Hill precinct and the broader South Yarra community," Rowe said.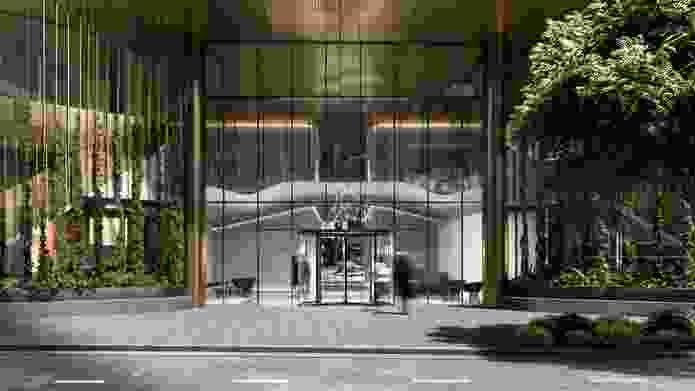 "627 Chapel Street offers […] activated street edges and the scheme differs from neighbouring buildings with entry located off Chapel Street," Phillip said.
"Extending the façade along this side street captures the natural light and views afforded by its north-facing aspect."
The project is being developed by Goldfields.
Related topics