Foster and Partners' design for a 3D-printed habitat on Mars has taken out the $15,000 second prize in the first stage of a US$2.25 million (AU$3.21 million) NASA design competition.
Working with a team of academics under the name Team Gamma, Foster and Partners' design uses indigenous soil and rock on the surface of Mars and a team of robots to construct the Martian settlement.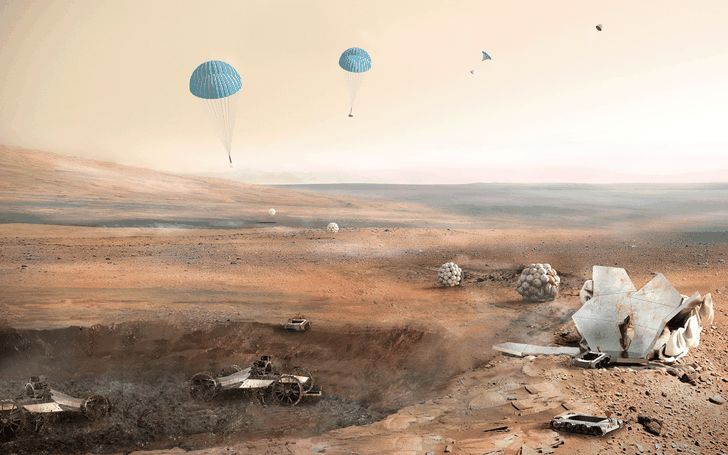 Robot excavators would dig a 1.5 metre crater containing inflatable modules to form the habitat. Next, a second team of robots would build the external shell by using microwave radiation to fuse the Martian soil together. The shell creates a protective barrier against the external radiation and extreme atmospheric temperatures.
The 93-square-metre habitat features private and communal areas in a "positive living environment for astronauts."
This is Foster and Partners' second foray into space architecture. In 2013, the practice created a design for a 3D-printed lunar base for the European Space Agency.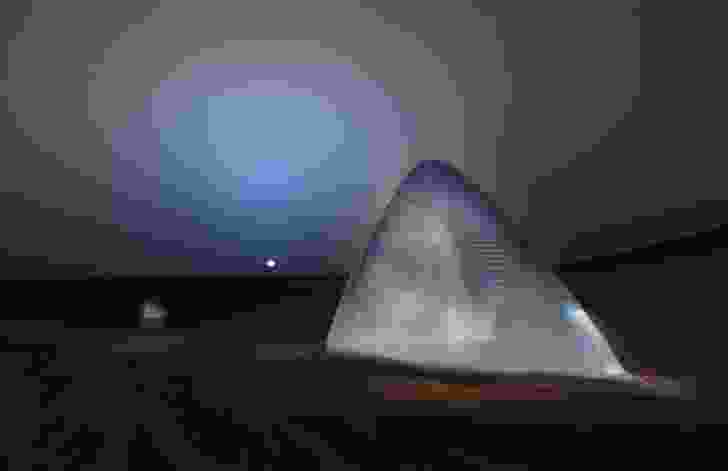 Foster and Partners were pipped by Team Space Exploration Architects and Clouds Architecture Office with their Martian habitat Ice House, which won the $25,000 first prize. The design concept extends NASA's "follow the water" approach to space exploration by harnessing the abundance of water and low atmospheric temperatures of the Red Planet. The team proposed to create a multi-layered radiation shell that encloses a habitat and garden within.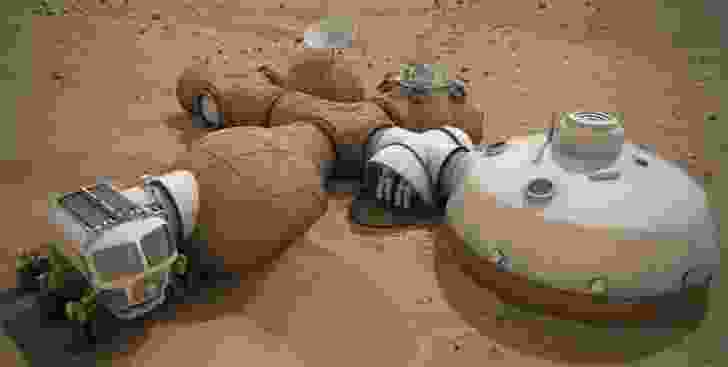 The third prize went to Team LavaHive which proposed an innovative technique of turning Martian soil into lava to create a structure. "Lava casting," as the team describes, creates a high-density material once cooled which gives it its structural strength.
The second stage of the competition challenges participant to fabricate full-scale prototypes of their designs. Conducted in two levels, each level carries a US$1.1 million (AU$1.56 million) prize.
The challenge seeks to advance the technology that will help NASA reach its goal of sending humans to Mars by 2035.
But the technology could also have more earthly applications, like many of NASA's innovations (solar panels for example). The results of this challenge could have benefits closer to home: 3D printing technologies can be used to create sustainable and affordable housing solutions for remote communities with limited access to conventional building materials.
Related topics