A kitchen for "serious cooking" and "the perfect holiday kitchen" are among the four winners of the 2020 Smeg Tour Competiton. The winners will embark on a tour of Italy, beginning with the Venice Architecture Biennale vernissage.
Brisbane's Owen Architecture has two projects among the winners: Camp Hill Cottage and Winship Cottage. The remaining two winners come from Victoria: Elm and Stone by DKO Architecture and Sandy Point House, Kennedy Nolan.
Winners were selected by a panel comprising previous winners Anita Panov (Panovscott Architects), John Wardle (John Wardle Architects) and David Karotkin (Carabiner), as well as philanthropist Janet Holmes à Court.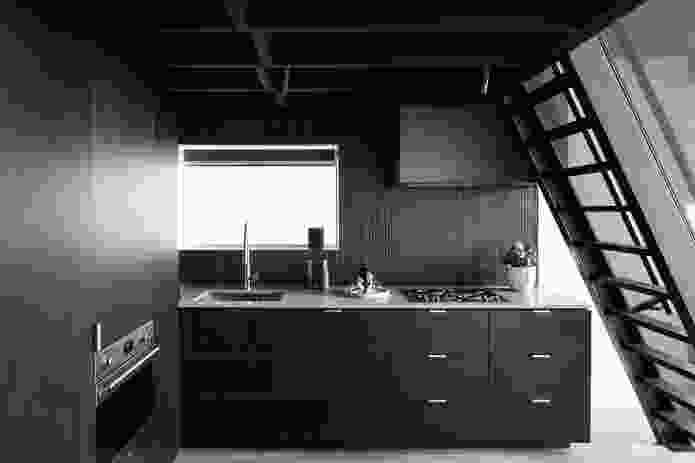 The four projects vary greatly in style and scale, but were all lauded for their creative use of materials and appliances.
The light and airy kitchen of Camp Hill Cottage by Owen Architecture was praised by the jury for its "restrained material choices and elegant detailing" as well as for the way it fosters family connection.
Elm and Stone by DKO Architecture, meanwhile, was described as an exemplar for compact living. "Utilizing a refined material palette, sleek detailing and timeless Smeg Classic appliances, the kitchens are clever and uncomplicated, and fit comfortably within this unique loft style living arrangement," said the jury.
The kitchen at Sandy Point House on the east coast Victoria, by Kennedy Nolan, "might be the perfect holiday kitchen," according to the jury. "[It's] understated, functional and robust … but also, joyous and playful, allowing the human experience of those gathered in the room to be at the fore."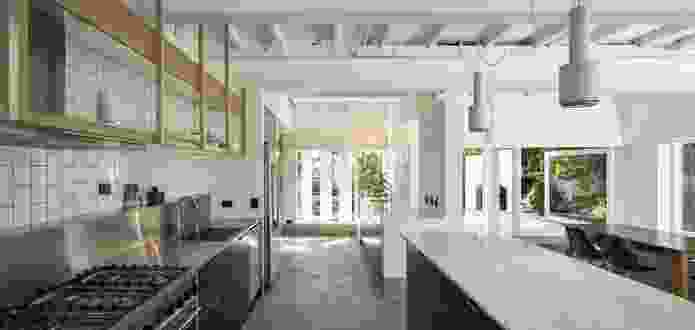 Finally, Owen Architecture's Winship Cottage kitchen is praised for the layering of the preparation and service spaces. "A clear passion for serious cooking is made manifest by this kitchen – enabling the decorum, and theatre, of preparing a meal for guests."
Smeg's Australian commercial manager Paul Enright said, "This year's candidates showcased a great pool of innovative projects and creative use of materials and appliances in a nod to Smeg's continuous commitment to technology with style.
"We're pleased to be able to celebrate our local design talent with this unforgettable experience amongst some of the world's best, from the Venice Architecture Biennale to visiting our Guido Canali-designed headquarters in Northern Italy."
Related topics