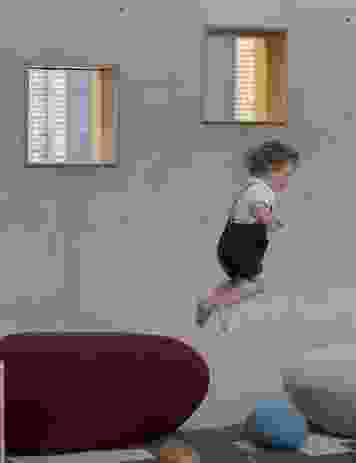 A childcare centre designed by Fox Johnston Architects has opened inside the former South Sydney Hospital in the rapidly growing Green Square precinct of inner-eastern Sydney.
Named Waranara Early Learning Centre after the Gadigal word meaning "to seek" – the City of Sydney-owned facility is a reworking of the former hospital's outpatient facility. The design retained much of the original structure while paring back the interior to "reveal its bones." A light-filled addition houses the youngest children, with the centre overall having a capacity of 74.
Other features include raised vegetable gardens, fruit tree groves, an outdoor kitchen and digging area, covered verandahs for passive play and craft and individual quiet spaces.
The architects said that the design had been "created with the point of view of small users in mind – everything is child-focused and scaled."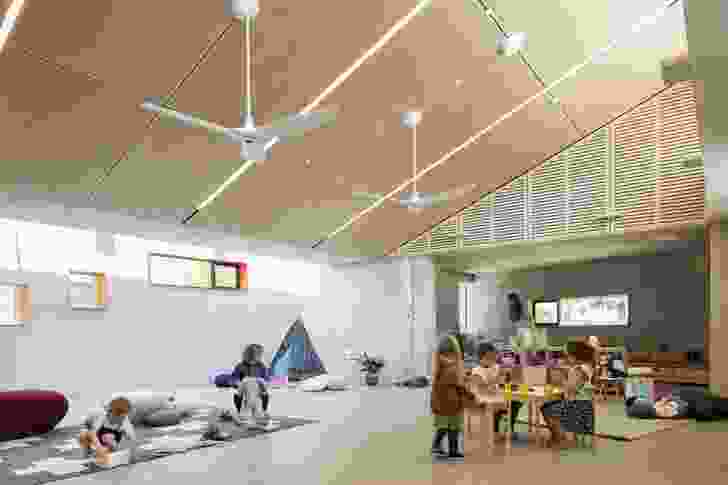 Emili Fox, Fox Johnston co-director, said, "This project creates a new life for an old building, bringing people of all ages together [in] a safe, connected and creative space for young children for one of the highest density areas in the inner city.
"This is an early learning centre unlike any other. [It is] conceptually strong, refined work where every single detail has been carefully and thoughtfully designed to make sure it works architecturally and meets its sustainability and community building objectives."

The centre is equipped with a solar energy system and both passive ventilation and heat-recovery air-conditioning systems. Brickwork from the demolition was recycled for use in new paved areas.
The centre adjoins the Green Square Community and Cultural Precinct by Peter Stutchbury Architecture, which was completed in late 2017. The community and childcare centres are part of what the City of Sydney says is one of the largest urban renewal project in Australia.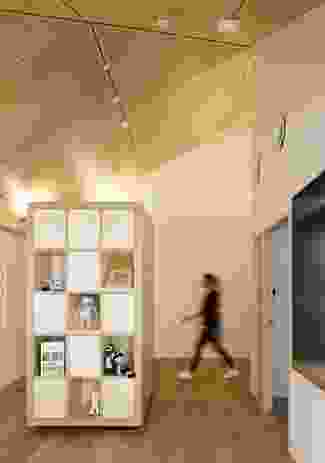 Sydney lord mayor Clover Moore said, "With 100 residents moving in every week, Green Square is one of the fastest-growing areas in the country – by 2030, it will be home to 61,000 residents and 21,000 permanent jobs.
"This stunning new community facility in the heart of the Green Square town centre will provide 74 much-needed places for children aged from six weeks to six years, and is less than a 10-minute walk from the train station and soon-to-be-completed library and plaza."
Other projects underway in Green Square include a plaza and subterranean library designed by Stewart Hollenstein and Colin Stewart Architects and an aquatic centre by Andrew Burges Architects with Grimshaw and Taylor Cullity Lethlean.
Related topics