Few people conspicuously leave their mark on the city, but renowned architect Harry Seidler's influence is undoubtedly long-lasting and far-reaching. Harry Seidler: Painting Towards Architecture, a major retrospective exhibition curated by New York-based Vladimir Belogolovsky and Sydney Living Museums' Dr Caroline Butler-Bowdon, traces Seidler's life story along with his remarkable creative collaborations and the projects that defined his career.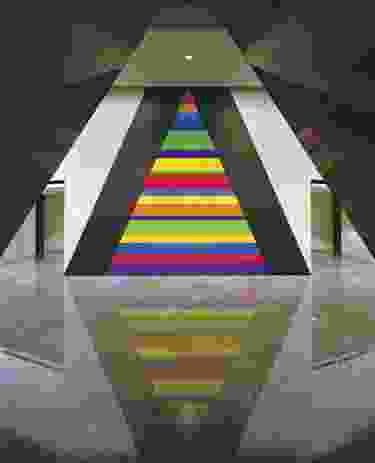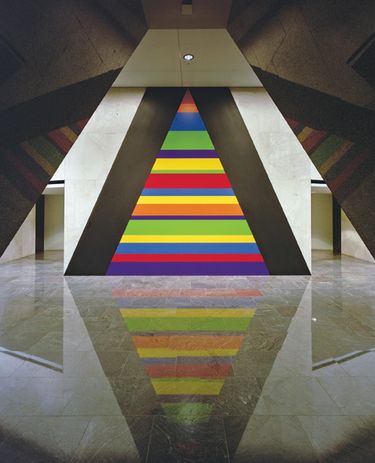 Harry Seidler (1923–2006) was known as a crusader for modernism. After growing up in Vienna he lived in England and Canada during World War II, where he developed a passion for architecture. After studying at Harvard University, he worked in Marcel Breuer's New York office from 1946 to 1948, during which time his mother enticed him to Sydney to build her a house. With the success of the Rose Seidler House and the two other Seidler family homes, which he built in close proximity, he stayed in Sydney and subsequently introduced a new generation of modernism to Australia.
"Much of what is on display came from his wife Penelope Seidler's personal collection," says Dr Butler-Bowdon, explaining how the exhibition offers special insights into Seidler's personal journey. These include favourite artworks, sketches, personal diaries, letters and never-before-seen family movies that offer glimpses of the construction of what would eventually become Seidler's most divisive residential project, Blues Point Tower.
Clearly influenced by the twentieth-century modern masters Walter Gropius, Marcel Breuer and Oscar Niemeyer, Seidler's work rapidly took on its own signature as he collaborated with other architects, artists and engineers such as Pier Luigi Nervi, embracing the new technologies and possibilities of building with concrete and glass. The soaring fifty-storey Australia Square tower, Sydney (1967), was a landmark commercial and retail high-rise at the forefront of tall building design. Seidler took apartment living to new frontiers, from the early pioneering medium-rise projects including Sydney's Ithaca Gardens Apartments (1960) and Aquarius Apartments (1965), which introduced European apartment design characteristics to encourage light and cross-breezes from either side, to the late-career residential skyscrapers including Sydney's Horizon Apartments (1998) and Cove Apartments (2004).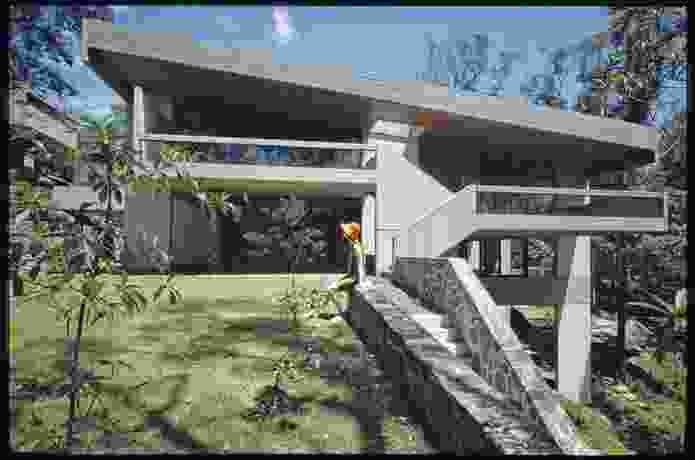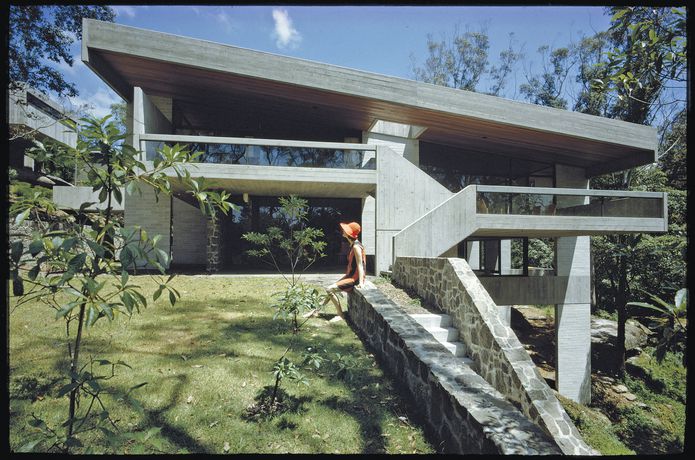 With the development of high-rise residential projects on our city fringes increasingly at the forefront of the urban design debate, Seidler's most successful contributions highlight that when the architectural solution is well integrated with urban amenities, it can dramatically revitalize urban precincts. Explaining how Seidler drew his inspiration from a variety of sources, Belogolovsky emphasizes that Seidler was "always rational, but sometimes the building work took the form influenced by a fragment in a painting or a sculpture." The work of artists with whom he collaborated are well-represented in the exhibition, including Josef Albers, Alexander Calder, Frank Stella, Sol LeWitt, Norman Carlberg, Charles O. Perry and Lin Utzon.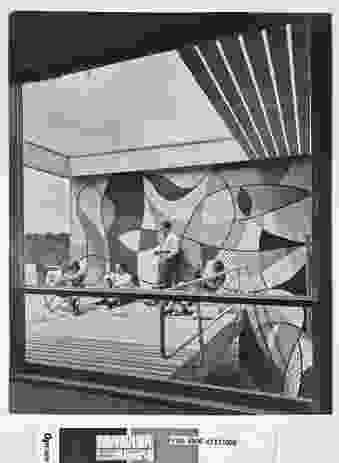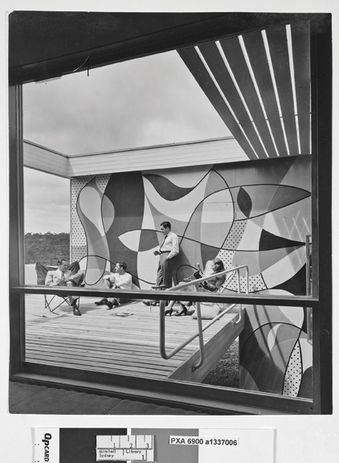 Seidler continued to work on numerous private family homes throughout his career. His own family home at Killara (1967) became his mid-career manifesto and was inspired both conceptually and spatially by his favourite painting Space-Time Construction #3 by Theo van Doesburg (created in 1923, the year Seidler was born). This seminal painting is displayed at the entry of the exhibition, on loan from the National Gallery of Australia, to which it was bequeathed after Seidler's death in 2006. The Killara House is characterized by the intersection of floating planes in concrete and glass. The architectural language was also influenced by artist Frank Stella, whose paintings inspired Seidler to enrich his designs with circular geometries and fluid spatial qualities. Also clearly inspired by the bold geometric forms of Space-Time Construction #3, the Painting Toward Architecture exhibition design combines vertical wall-hung panels in primary colours of red, blue and yellow, juxtaposed against the equally colourful horizontal planes of the display cases stretching along the central spine of the exhibition space.
Above all, the exhibition reveals Seidler's relentless thirst for knowledge and the extent to which he was a student all of his life, perhaps the most fundamental reminder of the lifeblood of creativity.
This exhibition runs until 8 March 2015. See sydneylivingmuseums.com.au for more information.