"It is very difficult these days to distinguish architecture from just image," declared the eminent architect, shortly before presenting hundreds of images of his architectural projects. At the outset of his Sydney talk for the International Speaker Series, Mangado painted a picture of a profession in crisis; a profession in which humanistic pursuits have been replaced by superficial "calligraphy." Meanwhile, a lone moth performed a languid dance across the projection screen.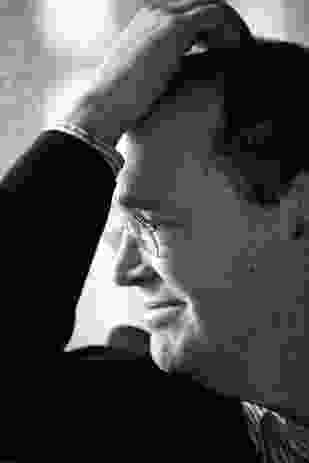 Mangado is the second of three architects invited to Australia by the creative director of the AIA's 2012 International Speaker Series, Angelo Candalepas. He joins Spanish compatriot Alberto Campo Baeza, and will be followed by Swiss architect Valerio Olgiati in February 2013. That Candalepas has managed to entice such prominent people to our (humble/distant/fatal) shore is something of a coup. The creative director has made it his mission to bring us champions of "poetry, craft, tectonics, proportion, materiality, emotion, effort and experience." The emphasis is on heroic individuals and built work.
One could be forgiven for wondering what the cerebral experience of hearing these masters talk could add to the physical experience of their buildings. After all, isn't this bracketing of architecture all about the real, the contextual, the tangible? By fitting snugly within Candalepas's remit, Mangado's presentation raised questions about the virtue of attending such an event as opposed to, say, making a nice cup of tea and cracking open a vintage edition of El Croquis.
My own interest in Mangado is based on his powerfully restrained auditorium in Ávila, his elegantly refined archaeology museum in Vitoria, the dancing planes of his municipal complex in Teulada. But projects of this calibre represent only one band of the economic, typological and procedural spectrum of "small a" architecture. Mangado's broader interests reveal much about his motivations and concerns.
David Neustein: Reflecting on your talk, it seemed to me that you're often an architect in conflict.
Francisco Mangado: I think architecture is a conflict, a wonderful conflict, a fantastic conflict. Even when I am finishing a building I am in conflict with the building. The only way of advancing is being continually in conflict, but this doesn't mean to suffer: conflict is fantastic. I mean, life is a conflict, but it is something I enjoy a lot.
DN: In your talk, you candidly remarked that your friends say your buildings are boring from the outside. It seems that you adopt a respectful response to the urban context, but then your interiors are quite wilful.
FM: Yes, absolutely. I think that is perhaps because today one of the clearest problems is the lack of treatment of inside space in general. I'm very concerned about this question because I think that it is essential to incorporate this idea that we are making buildings in order that people can live better. The most important advice is to establish that the architect produces these relationships between inside and outside. It's not possible to identify inside as private and outside as public, of course, but we could say in general inside is private and outside is public.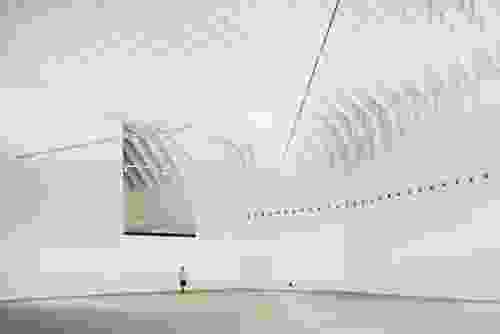 Architecture nowadays is much more concerned about the architectonic object as if it were sculpture. I think we are losing the most important architectural devices. We have to consider architecture as part of its context. If the context or the site doesn't exist you have to invent it. For me the relationship between inside and outside, or how I work with inside spaces, is a device for escaping from the idea that architecture is only another independent object.
This concern also comes from my position as a professor. I see students that never work with sections, who compose a building just by its facades and without understanding what is happening inside. The problem isn't that they are not interested in architecture – the students are very interested in making architecture. The problem is that the market is very interested in simplifying architecture in order to make it easy to manage. They want to reduce the complexity of architecture because it is not convenient for the market. They don't need the critic, they don't want depth, they prefer simplistic statements. They refuse the ideological approach. There is the same problem in all society.
DN: You've been profoundly successful in competitions. Do you think part of your success is strategically presenting something that is apparently simple in response to those market forces, with the complexity of the interiors as a sort of Trojan horse?
FM: That's right, I try to express this. I have been trying all this time to develop a system of presentation for precisely this process. For instance, tomorrow, we have a presentation for a cultural centre in Ramallah, Palestine, and we have to send the panels. These panels have taken me a lot of time [to prepare] because I don't like renders. I use a system of models to express the schemes, because all the perspectives that I present are my hand drawings. Perspectives, sketches and drawings are always expressed from the inside space. The outside is very easy to do – you make a model and it's finished. I never make facades; I work always in this order: with site plans, sections, plans. And just on the last day, the facades appear. They're not important, just a kind of result.
DN: A problem we've made in the past as a profession is not communicating to our clients (or the public) what our ethical standpoint is, and thereby not making the public responsible for enforcing those ethics as well.
FM: I agree. Architects bear a huge responsibility for not trying to communicate what we are doing. Let me tell you one thing: I have created a foundation in Spain called the Architecture and Society Foundation [Fundación Arquitectura y Sociedad]. We have been going for five years. We have been developing many different activities, precisely with this idea of trying to explain, to express to our society, why it is important to invest in architecture. Of the twenty members of the Architecture and Society Foundation committee, there are only six architects. Among the other fourteen are former politicians – the former government's finance minister Mr Felipe González [Márquez], for instance – and others who had a lot of responsibility for the economy. There are also journalists, there are novelists, there are painters and there are just friends, intelligent people. And there are some architects as well: Eduardo Souto de Moura, Luis Fernández-Galiano Ruiz, very well-known architects. But there are only six architects, precisely in order to avoid this idea that architects are always trying to impose. More than imposing, I think we have to convince. The first step for convincing is to have very clear ideas. It doesn't mean that we don't have doubts. I have a lot of doubts, but at least I believe in something, so if I want to transmit my values, I have to believe in these values. So the second question that I think is very important is that we are learning a lot about these other committee members. When they make some reflections about architecture you couldn't imagine how intelligent they are!
Francisco Mangado was a guest of the Australian Institute of Architects' International Speaker Series in September/October 2012.
Related topics