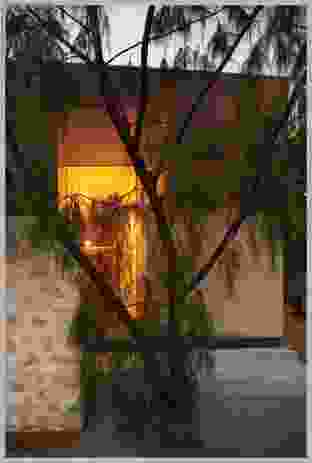 My mind swims when I stop to think of the twelve years since our little house in Fremantle was completed. These thoughts drift from memories of life with my partner Rebecca, and then as a family, to returning from an intense three years in London where we had worked hard and travelled at every opportunity, and as a result, had come home with our foundations as architects solidified. We had returned knowing more of what we were not about, and with a desire to do more than what our day jobs offered us. This little house was our first foray into translating that knowledge into something physical.
For us, good architecture has a force about it, just like a Mark Rothko painting. We need to be moved by our surroundings, to feel that they have a specific presence and for this to be imprinted on our memory. At the time of designing Fremantle House we may have struggled to describe it in these terms, but regardless, we were motivated by other architects whose work we had experienced firsthand and who are also interested in these concepts.
Tempering these motivations, just in case we were to get too serious about it all, is the fact that we have children – two little girls whom we adore, and who are in possession of battalions of unicorns and cityscapes of "elven" Lego. We find this stuff tucked into every niche, alcove and crevice of our home. I can't imagine the house without the children, nor it stripped of their things (which are often arranged in amusing fashion). I prefer our house this way. The photographs accompanying this article show it as a finished building one year after completion, but as an unfinished work of living architecture. It's still being made through the patterns of daily life. I love and require these rhythms. Accordingly, the house will continue to be "made" until we eventually leave. Then it will be someone else's to bring into a fuller state of completion.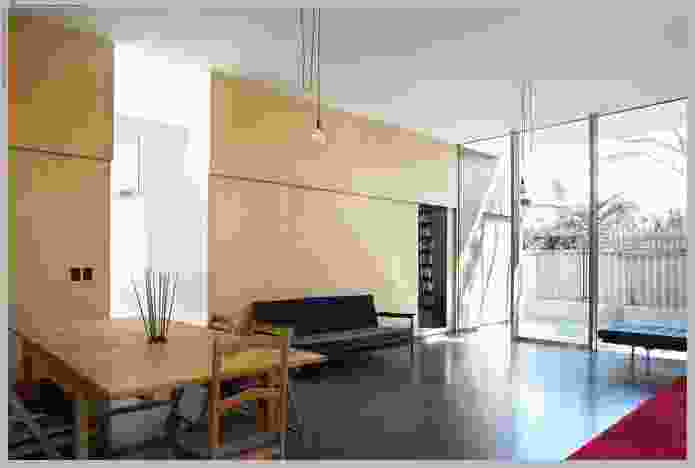 This house arose from an inkling that interiors were of greater consequence than exteriors. Clearly both matter, but they are directed by fundamentally different conditions, and because we were on a tight budget with modest incomes we bought a fifteeen-by-fifteen-metre plot of land, put a small 105-square-metre house on it and poured the majority of our effort into its interior as the place we would spend most of our time under the bleaching white light of the Perthian sun. Because of the block's dimensions it's impossible to get an expansive sense of the house's exterior, so we kept this extremely direct and economic. While living in London, and after multiple return trips, we paid many visits to Sir John Soane's masterpiece at Lincoln's Inn Fields – his own house, or more precisely his "house museum" – a project that took forty years to complete as it was made, re-made and expanded. The density of this compressed inner world is truly wondrous. Light is drilled deep inside through multiple floors, cracks and fissures, giving every room a different atmosphere based on its role, location, scale, proportion, colouration, tone and level of furnishing. Its stupendous density can only be experienced through visitation. And so it was that we started to look for an interior of sequences, internal vistas, of top light, darkness, density and quiet complexity. Eduardo Chillida's unrealized project at Tindaya Mountain in Spain was also present in our thinking as we spent nights and weekends drawing.
Since that time, my practice has built expertise in making similar small projects for which our house continues to play a foundational role. In 2016 I completed a practice-based PhD at RMIT University, which drew significantly upon the knowledge embedded in this house as well as another ten or twelve of our most relevant projects. Through this process I came to describe precisely how an atmospheric quality arises in our work. This continues on a daily basis when working with generous and trusting clients who share similar interests.
Credits
Architect
Project Team

Rebecca Angus, Simon Pendal
Consultants

Builder Don Gavin Developments
Quantity surveyor Peacock Quantity Surveying
Structural engineer Capital House

Site details

Location Perth, WA, Australia
Site type Suburban
Category Residential buildings
Type Houses, Residential

Project Details

Status Built
Completion date 2006

Source