A City of Fremantle councillor has put forward an amendment to the Western Australian planning scheme that could see more "tiny houses" built in the city.
Councillor Rachel Pemberton said the idea for the amendment came from the personal experience of herself and her peers – young professionals interested in living modestly within a communal environment without being part of a co-op.
But the current planning scheme does not accommodate this scenario. "We were discussing these kinds of ideas and in one instance, found a perfect block […] but the council said all we could do was one big house and a granny flat and that was pretty much it," Pemberton said.
Pemberton also said the existing planning scheme is ineffective at delivering good design outcomes. "The current R-codes here in Western Australia are a very blunt instrument. There are all these compromises that end up getting made [and result in] a poor outcome for everyone, both the person inside the house and the neighbourhood."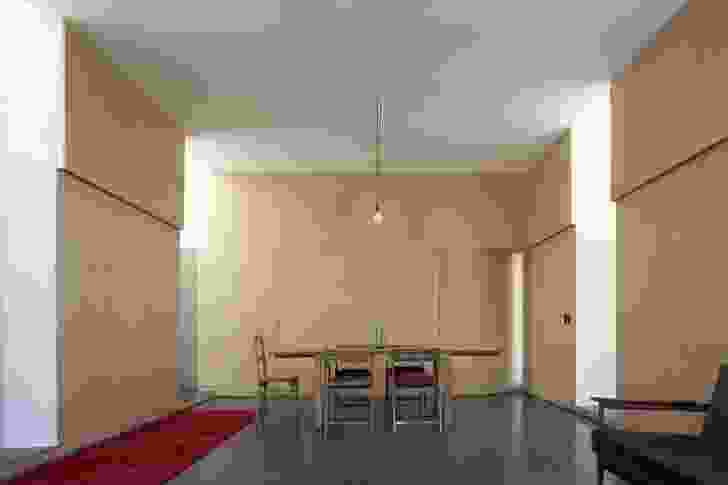 The amendment proposes to allow for the subdivision of larger residential blocks to create smaller independently owned houses. It proposes a maximum size of 120 square metres for each dwelling (by way of comparison, this is well above the minimum of 90 square metres for a three-bedroom apartment under New South Wales' new Apartment Design Guide).
The amendment also encourages the creative adaptation of existing buildings. "One of the things that I think is particularly exciting is that this actually enables the conversion of one single dwelling into multiple dwellings within the existing built form," Pemberton said.
Fremantle City Council has supported the amendment and has carried out a series of investigations to see how it could apply in the city.
The amendment includes a set of open space requirements designed to maintain local neighbourhood characteristics and achieve density through infill housing at the same time.
The planning department of Fremantle council commissioned the Australian Urban Design Research Centre (AUDRC) to analyse the effects of the amendment on the dwelling typologies a and neighbourhood characteristics. The research was designed to investigate ways to balance neighbourhood concerns about bulk, local demand for alternative housing options, good environmental outcomes and cost/feasibility. As well as this, three local architects were engaged to test the limits of the requirements on a typical suburban block of 754 square metres to see how they would affect the suburban environment and local characteristics.
Officer Woods created a typical infill subdivision with four additional dwellings (two each of one- and two-bedroom houses) behind an existing four-bedroom dwelling; Bernard Seeber Architects created a maisonette development with four dwellings (three two-bedroom and one three-bedroom); David Barr created six one-bedroom micro houses; and the AUDRC contributed a fourth option of village-style micro houses.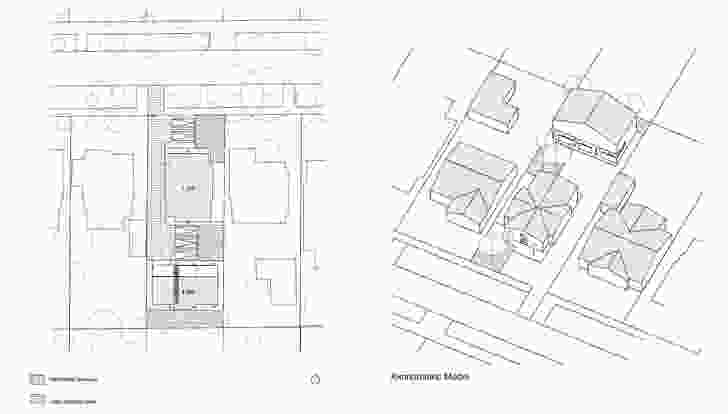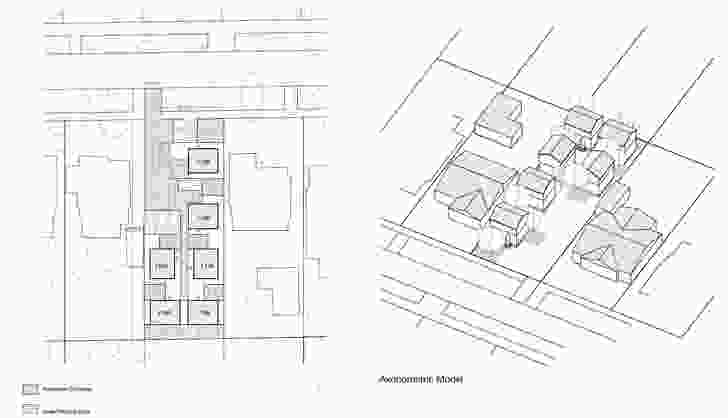 The AUDRC then provided feedback which resulted in a marginal increase of open space requirements. The council has voted to adopt the recommendations, which include:
a minimum of 70 percent open space
a minimum 25 percent development site area for a deep planting zone that is uncovered, 50 percent of which is at the rear of the property with a minimum width of 4.5 metres
a minimum of one tree in the deep planting zone
"The amendment is designed to improve the diversity of housing choice available in an existing suburban context, not just tiny houses," said Anthony Duckworth-Smith, of the AUDRC, "and to do this in a manner which respects local character and creates good performance around issues such as mature tree retention, rainwater infiltration, biodiversity and micro-climate."
In addition to the requirement, the council is also considering certain design controls to help achieve good design outcomes for smaller houses, rather than a set of minimum requirements for internal amenities.
One method the council is considering is a pattern book with designs that already meet the requirements of the amendment. "We are planning on creating a set of designs that people could pick off the shelf, that are architecturally designed with some advice on how that would sit on the block so that we have a little bit of guidance to the community about what they can expect," Councillor Pemberton said.
This pattern book of pre-approved designs could be procured through an open architectural design competition. And for those who choose not to use the pattern book, the council will also set up a design advisory committee to assess the design.
Planning officers have recommended the council adopt the amendment and the council is currently investigating which areas of Fremantle it would be most suited for.
"Backyard infill is a very popular form of urban infill in Perth and other predominantly suburban cities." Duckworth-Smith said. "If the scheme can demonstrate how to achieve the balance between different stakeholders and align supply and demand in an acceptable way then there is no reason why it couldn't be a model for other jurisdictions."
Related topics