Developer Bluestone Capital Ventures has revealed fresh images of the Cronulla Sharks rugby league team's home ground redevelopment project in Woolooware, after architecture practice HDR Rice Daubney became involved in the project and made some modifications to the designs.
Architecture practices Scott Carver Architects and Turner + Associates were involved during the earlier stages of the project.
An initial proposal for the Woolooware Bay project was approved in April 2012 after the development of the site had been discussed for a number of years. When it was approved, the project was estimated to be worth around $200 million.
The overall project for the site includes an upgrade to Sharks Stadium (Endeavour Field) and a cluster of residential buildings, in place of the western car park and training fields. The residential buildings are already under construction and when completed, they will stand up to 14 storeys high and contain around 700 dwellings. The project also includes a new town centre and the refurbishment of the Cronulla Sutherland Leagues Club.
Landscape architecture practice Aspect Studios was been involved in the design of an open public space along the Woolooware Bay foreshore to the north of the site.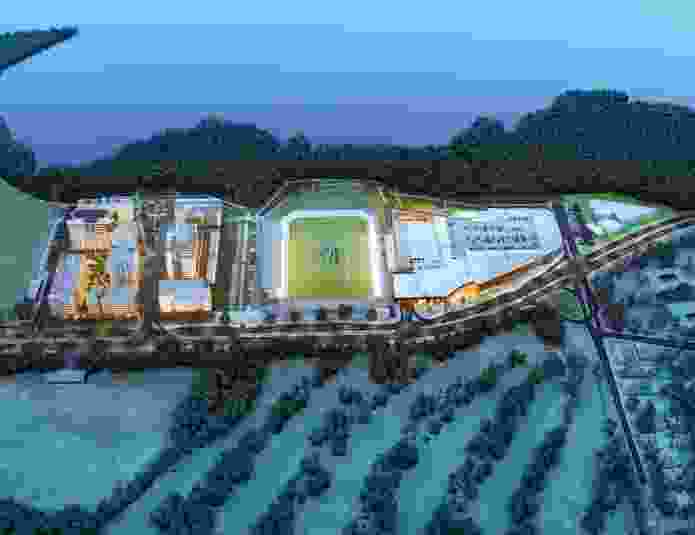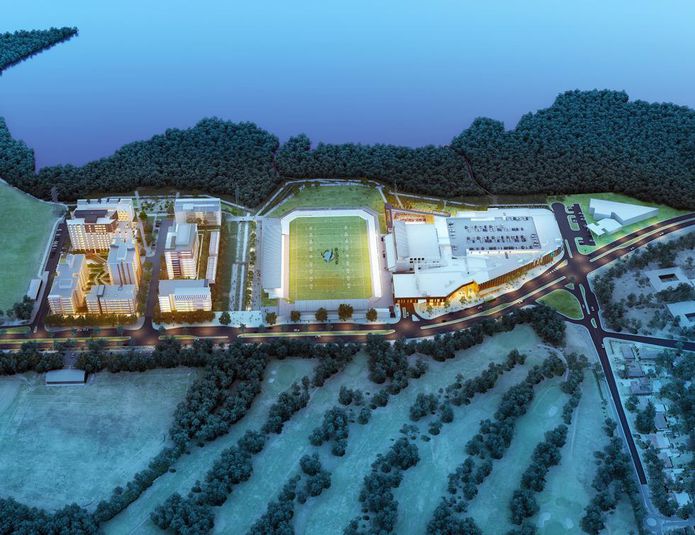 The changes that have been submitted for approval to the NSW Department of Planning and Environment include the replanning of level one and two of the retail spaces in the town centre, an extension to an upper level parking deck, the addition of a roof over all of the car parking and design modifications to the facades.
The site at 461 Captain Cook Drive in Woolooware is 59,340 square metres in size. Stage one and two have both already commenced and are due to be completed by the end of 2017.
The modifications will be on public exhibition until Wednesday 16 March 2016.
Related topics