Open House Melbourne will return for its 10th year in July 2017. The two-day program will see more than 200 buildings open to the public, including 84 that are new to the program.
Highlights of the new additions will include RMIT's recently completed New Academic Street, The Essendon Incinerator designed by Walter Burley Griffin and Marion Mahony Griffin, as well as a Robin Boyd-designed apartment at La Trobe University.
This year's program will extend beyond Melbourne's CBD into the suburbs, including Beaumaris, Bangholme, Brighton, Dandenong, Essendon, La Trobe University Bundoora, Mill Park and Ringwood.
To help you navigate your way through the huge program, the ArchitectureAU team has compiled two itineraries: the first includes four newly completed residences and the other encompasses a selection of new additions to the Open House program. We've also collated some of the most exciting talks, film screenings and walking tours.
Residential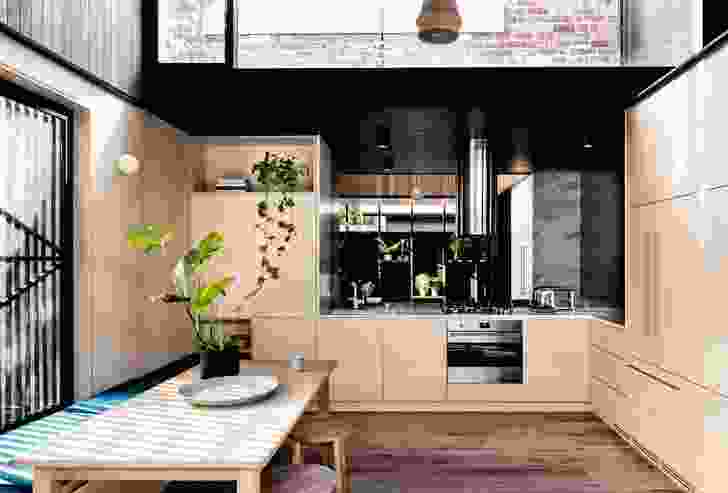 Light Corridor House – Figr
Designed by Figr, the Light Corridor House is an extension to a typical Victorian workers' cottage. The old and new parts of the house are linked by a double-height spotted gum "tunnel," which conceals a laundry and main bathroom. The extension, which includes a living room, is expressed through contrasting materials and is also linked to the outside.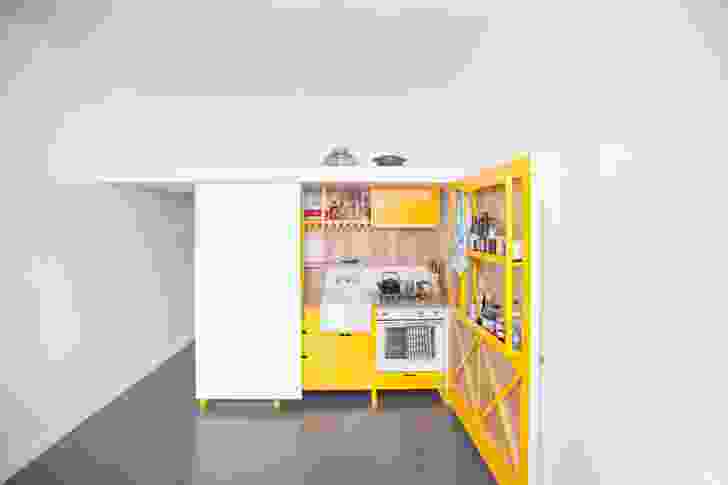 Cairo Studio – Nicholas Agius Architects
Built in 1936, the Cairo Flats were a demonstration of architect Best Overend's minimum flat concept, which involved an entirely functional living unit with built-in or fold-down furniture, complete with labour-saving devices. In the Cairo Studio, Nicholas Agius Architects extends these principles with a lean, integrated kitchen joinery unit.
The tour also includes a visit to another studio apartment renovated and lived in by Michael Roper of Architecture Architecture, as well as the grounds and rooftop of the apartment block.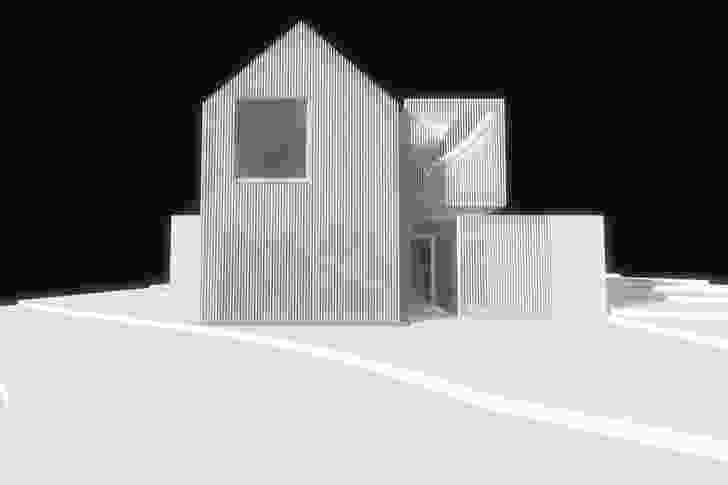 Ross – Ola Studio
Designed by Ola Studio, Ross brings variety to the streetscape of a heritage-listed precinct in Northcote. Located between the Merri Creek Valley and the Oldis Gardens, Ross's clean and sculptural form continues the rhythm of gables and hips in the street. From the outside, the upper form of the generously proportion house appears closed off, without windows. Inside, however, the upstairs space is filled with dappled light, and opens to generous north-facing outdoor spaces all hidden behind the screen wall, which defines the unique form of Ross.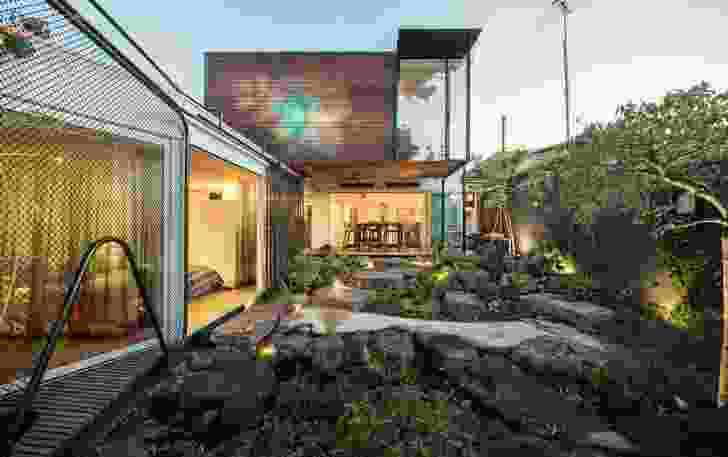 Kiah House – Austin Maynard
Influenced by the Buddhist retreats of Kyoto, Kiah House, designed by Austin Maynard, makes the most of a small site to provide a space for peace and mindfulness within suburbia. Once a run-down weatherboard cottage Kiah House has been transformed into a high-performing sustainable home, with double glazed windows optimizing passive solar gain, a green roof providing additional insulation, and a rain water tank providing water for toilets and the garden.
New additions
New Academic Street, RMIT University – Lyons, MvS Architects, NMBW Architects, Harrison and White, Maddison Architects and Taylor Cullity Lethlean
The New Academic Street project has transformed the heart of RMIT University's city campus, with a major refurbishment of four 1970s-era buildings on Swanston Street. Opening the buildings up to the surrounding streetscape, the project features light-filled laneways, glass-roofed arcades, rooftop urban spaces, outdoor terraces, light wells, and efficient walkways between floors. The project doubles the capacity of Swanston Library and includes a new media precinct with state-of-the-art TV studios. The New Academic Street project boasts the design prowess of five separate architecture firms, including Lyons Architects which designed RMIT's Swanston Academic Building, MvS Architects, NMBW Architects, Harrison and White, and Maddison Architects, as well as landscape architecture firm Taylor Cullity Lethlean.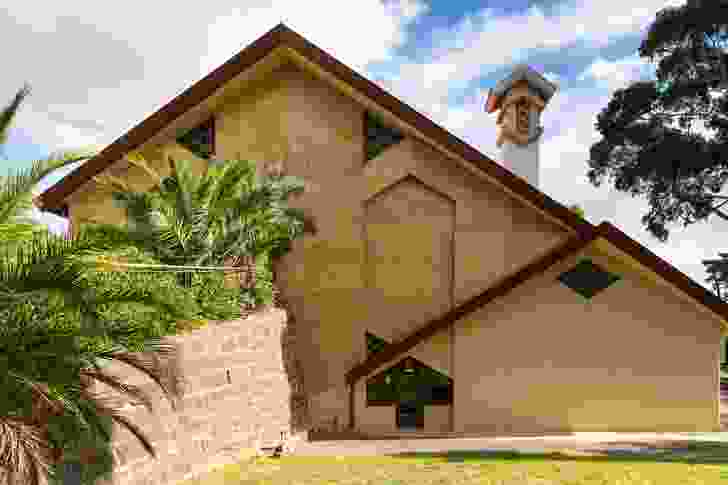 Essendon Incinerator – Walter Burley Griffin, Marion Mahony Griffin and Eric Nicholls
The Essendon Incinerator (now The Incinerator Gallery) was designed by the Melbourne office of Walter Burley Griffin and Marion Mahony Griffin, which was then operated by architect Eric Nicholls. The industrial building, which opened in 1929, has become a significant building in the story of modernism in Australia. The Griffin and Nicholls partnership designed 13 incinerators across Australia between 1929 and 1938 – only six of these buildings remain today. During Open House Melbourne there will be guided tours of the building and talks about the history of the site. The building is also open for self-guided tours.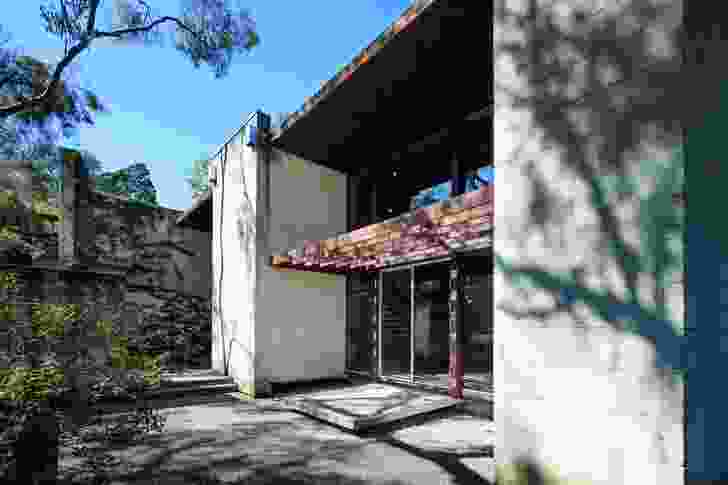 Heidi II – McGlashan Everist
Designed by David McGlashan and Neil Everist of McGlashan Everist and built in 1967, Heide II is a landmark in post-World War II domestic design. Commissioned by the founders of Heide Museum of Modern Art, John and Sunday Reed, Heide II was designed as a "gallery to be lived in." With walls extending into a garden, Heide II is a fusion of nature, architecture and art – a building that looks as if it belongs to the landscape. Heidi II received the Victorian Architecture Medal in 1968. The Reeds occupied their home from 1968 until 1980, and the building became the inaugural gallery when Heide opened to the public as an art museum in 1981.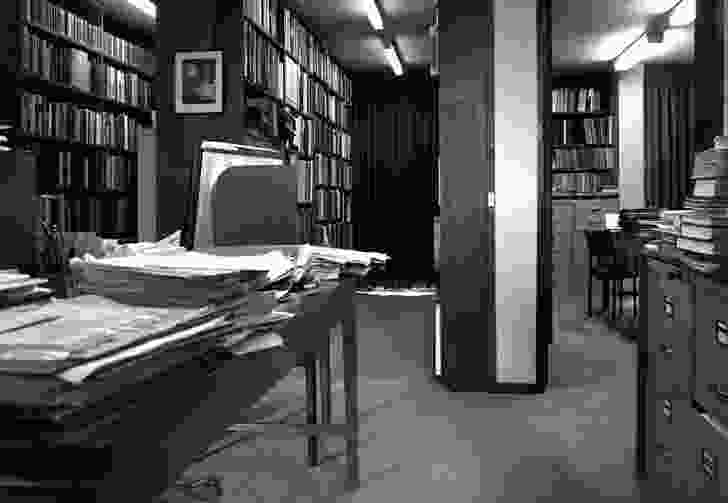 The A. D. Trendall Research Centre for Ancient Mediterranean Studies – Robin Boyd
In 1969, as the Modernist buildings of La Trobe rose from the paddocks of Bundoora, Robin Boyd designed Menzies College, which also included an apartment on top of building for the university's first resident fellow, classical art historian Arthur Dale Trendall. The apartment was designed to be his workplace as well as his home, and contained his significant private library and photographic archive of some 40,000 images of ancient painted vases. Now housing the Trendall Research Centre, the apartment retains not only the structural and interior features of Boyd's design, but also Trendall's personal effects, including his extensive range of Fler Furniture (one of Boyd's preferred designers) and collections of modern art, antiquities, and antiquarian books.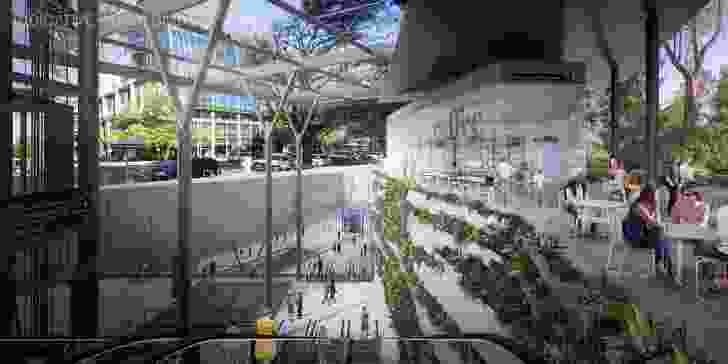 The Metro Tunnel Walking Tour
The Metro Tunnel Walking Tour will give people a change to don a hard hat and see how the mega Metro Tunnel project is being constructed in a busy city, where trams and pedestrians continue to flow.
The Metro Tunnel project team will lead tours along the new tunnel route, pointing out some of the challenges of building in an urban environment, including relocating services such as telecommunications, water and electricity, tunnelling through Melbourne's complex ground conditions and designing stations that reflect the character of their surroundings while enhancing the liveability of the city. The tours will offer a glimpse of what will take place below the ground, and a peek at how the stations may look and feel.
Pre-booked tours fill up fast so ensure you reserve your spot when bookings open on Monday 17 July at 8:30am via the Open House Melbourne website.
Talks, film screenings and more
This year's program also includes a mix of workshops, walking tours, lectures and film screenings.
What would Jane do? will use the ideas of influential American writer and activist Jane Jacobs as a catalyst for conversations about Melbourne's future.
Indigenous architect Jefa Greenaway will lead a walking tour exploring sites of Indigenous Significance in Kulin Melbourne.
The Naked Architect workshops will provide information on commissioning and working with a residential architect.
There will also be a screening of Modern Melbourne, a series of filmed interviews and related archival material that documents the extraordinary lives and careers of some of Melbourne's most important architects and designers.
Open House Melbourne programming wil run throughout July, with houses open to the public from 29 July to 30 July. For more information head to the Open House Melbourne website.