An "ambitious vision that combines a critique of a social injustice with a driver for landscape change in the city" has won The Future Park Design Ideas Competition, announced on Friday 11 October at the 2019 International Festival of Landscape Architecture.
"The Gap" by the Melbourne-based landscape architecture team of Marti Fooks, Claire Winsor, Suhas Vasudeva and Jacqueline Heggli responds to the global climate crisis by proposing a "new landscape system that cuts through Melbourne's urban form" and also critiques the stark wage gap between men and women in Australia. The winning proposal aims to "restore balance… representing a moment in history, an awareness of inequality at a point of no return."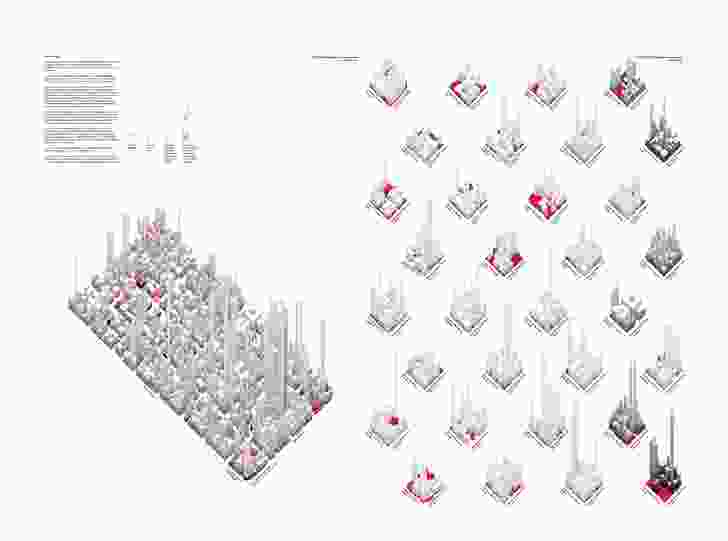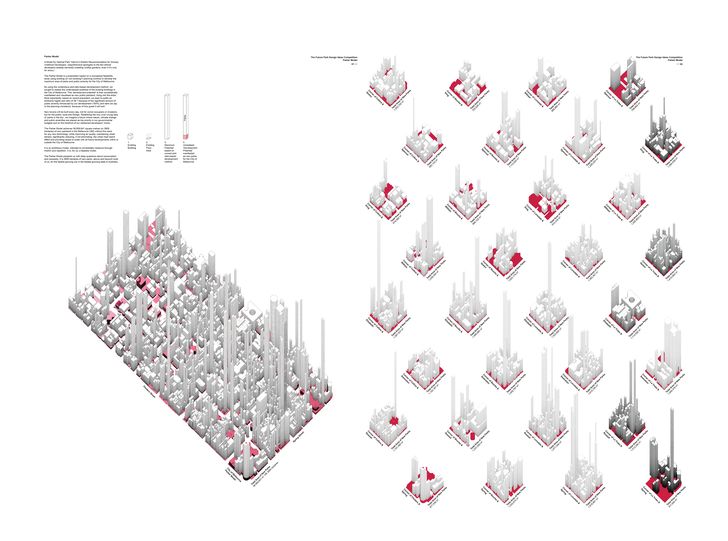 In addition to the overall winner, two designs took out joint second place. "Parker Model" by Melbourne practice Alter Atlas Architecture sought to reveal "the undeveloped potential of the existing buildings in the City of Melbourne… imagining a future where nature, climate change and public amenities are placed as top priority in our governmental budgets and on the forefront of our esteemed developers' minds"."
"The NBN" by Shanghai-based Australian landscape architect Alexander Breedon satirised elements of Australian politics in the creation of a vision for a vast "ecological project of continental reach and significance," that posed the question: "Why is biodiversity not a national aspiration?'"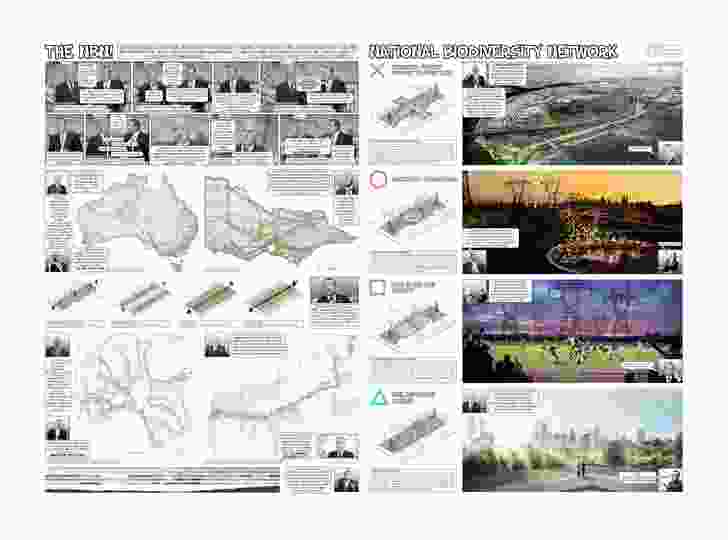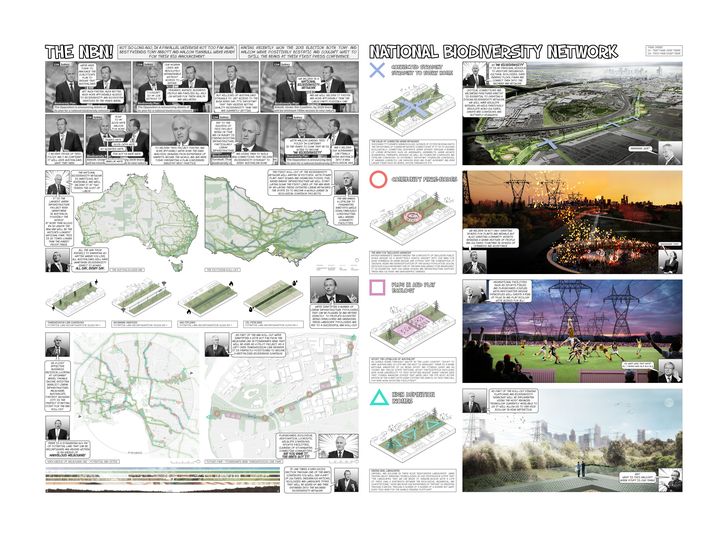 In addition to the three winning entries, the 31 shortlisted entries in the competition are on show throughout October at the Melbourne School of Design at the University of Melbourne.
The jury for The Future Park Design Ideas Competition comprised Jacky Bowring (jury chair, professor of landscape architecture at Lincoln University), Jill Garner (Victorian Government Architect), Julia Czerniak (associate dean and professor of architecture at Syracuse University), Mark Skiba (GHD), Susan Alberti (AC) and Reuben Hore-Waterhouse (AECOM).
To read more about The Future Park Design Ideas Competition, go here.
For details of The Future Park exhibition, go here.
Related topics