The Government Architect NSW (GANSW), in partnership with urban designers CHROFI, Tyrrellstudio and multidisciplinary consultancy HillDPA, is seeking feedback on a draft plan for the revitalization of the centre of Gosford, a town on the NSW Central Coast 76 kilometres north of central Sydney.
The plan includes an Urban Design and Implementation Framework (UDIF) supported by three urban design studies for key places within the city as part of an ongoing project to rework the city centre. The UDIF is "one of several documents the Government Architect is preparing to identify and deliver on renewal opportunities for Gosford City Centre."
In his foreword to the document, NSW government architect Peter Poulet said, "The revitalization of Gosford City Centre takes a place-based approach that seeks to create a network of great, well-connected places – its civic heart, desirable waterfront and great amenity – to make Gosford a more attractive regional capital."
He described the UDIF as "a high-level framework that clearly sets out the need for a future focus and early recommendations for the renewal of the city centre and priority places."
The first of the three "place-based reports" being prepared as part of the project proposes establishing Kibble Park, at the geographic centre of the city, as Gosford's "civic heart."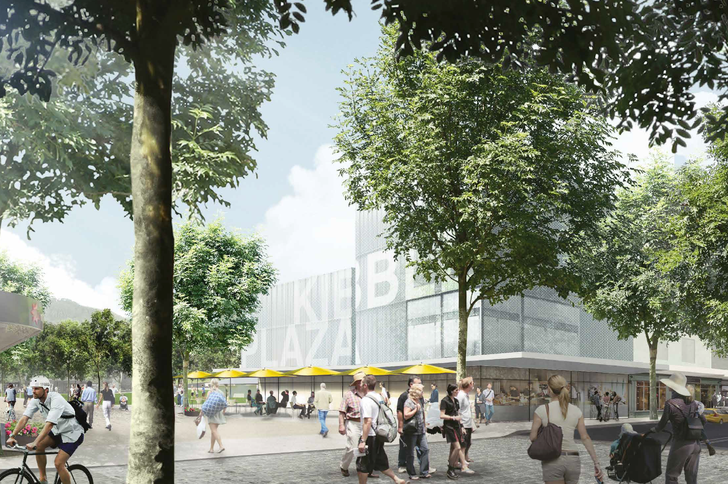 The park, the only significant public open space in the city centre, is adjacent to the Gosford Library and to a number of significant residential and commercial developments.
The place report criticizes the park in its current form as cluttered, with vehicle access and car parking taking up too much space. The report proposes moving the various facilities contained by the park to its edges, with a new frame of eucalyptus trees creating a contained "green room" with shaded edges.
The plan also suggests that the public library be repurposed as a public building with a broader range of uses – possibly as a town hall and flexible event space.
Two other reports will examine Gosford's health and education precinct (the "north city") and the city's waterfront (the "south city").
Feedback on the reports is being sought until 18 June. For more information, go here.
Related topics