Geelong's cultural precinct has a fresh new face following the completion of the redevelopment of the only state-owned arts centre outside of metropolitan Melbourne.
Now known as Geelong Arts Centre, the $38.5 million project designed by Hassell provides a new entrance to the precinct and is being touted as a new landmark for the city.
The project comprises a translucent form hovering over a heritage church facade, which has been restored and revealed to the street, after being hidden behind the former Mechanics Institute and Band of Hope buildings for decades.
Together, the old and new components present "an integrated composition of the performing arts centre building," Hassell principal Mark Loughnan told ArchitectureAU in 2016.
Inside the new entrance, a grand curving staircase leads to a new balcony foyer of the Playhouse Theatre. Artefacts discovered in the construction and restoration, including an elephant bone, are on display in the new foyer.
The project also included four studios, a new foyer bar and and a new co-working space.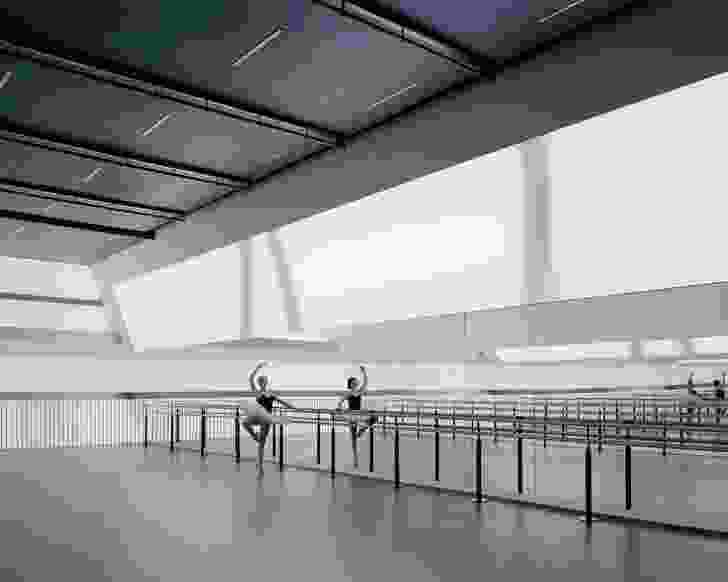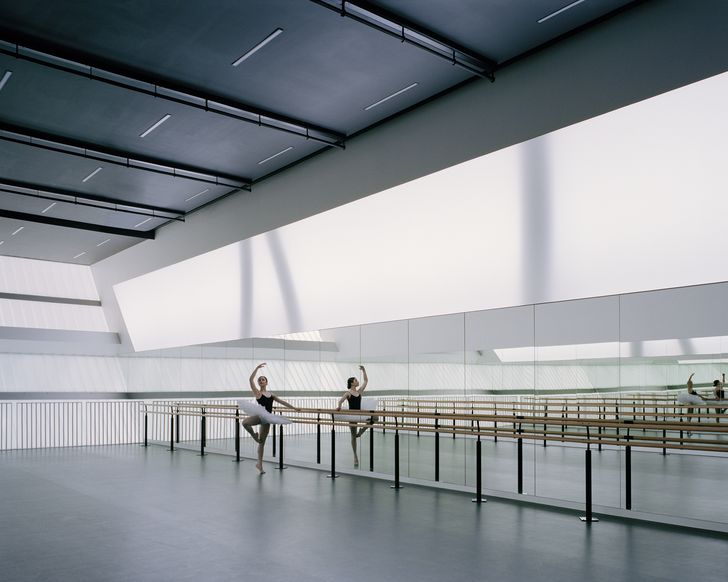 "Growing up in Geelong and now seeing Geelong Arts Centre's Ryrie Street building come to fruition has given me an immense amount of pride. It's not often that you get to work on international projects and use that experience to deliver a project such as this," Loughnan said.
"Geelong Arts Centre will not only be a reinvigorated destination, it will also help service the needs of the growing creative and cultural community. Integrating and revealing the church, the design aims to be experienced as a positive, confident and engaging new identity for the performing arts in Geelong."
The Ryrie Street redevelopment is the second stage of of the overall rejuvenation of Geelong Arts Centre. It follows the 2010 refurbishment of Playhouse Theatre by Studio 101 Architects.
"The Ryrie Street redevelopment is more than just a stunning architectural addition to the city – it will be used and enjoyed by the community," said Member for Geelong Christine Couzens.
In September 2018, the state government committed $128 million for the third and final stage - the transformation of Little Malop Street end of the complex. This will include a new 500-seat drama theatre, a 250-seat courtyard theatre, an outdoor atrium, dining facilities, upgraded box office and refurbished back of house and administration facilities. Work on stage three will begin in 2020 and is expected to be completed by 2023.
Related topics