If you were to analyse the work of de Campo Architects by looking at project photographs, you would be making a mistake. "No, just close your eyes for five minutes," says director Chris de Campo, inviting us to hypothetically inhabit one of his spaces and notice that "the sun's not beating on you, you've got a nice breeze passing across your cheeks, it smells good, your feet are feeling good, you know where you are, you can hear well … all those things that you don't get from most buildings. That's the litmus test, the building performance."
De Campo Architects, established by Genevieve and Chris de Campo in 1994, has specialized in insulated precast concrete houses since 2001. This was the year the eight-star Thermo House was constructed in Toorak for the local licence owner of Thermomass. The building insulation systems company uses a patented connector, made from fibre composite, to join a thin outer layer of concrete to a thick inner concrete skin, with styrofoam insulation in between, without creating a thermal bridge (the connectors don't conduct heat). A 265-mm-wide panel acts like concrete that is one metre thick. "It's caveman technology, turning the clock back," says Chris. It is ideal for levelling out the temperature in a fluctuating climate, like that in southern Australia. The result is a solid home that will "look after you," as Chris puts it, rather than you looking after it. "Anyone can put up a DIY timber thing – this is real building," he says.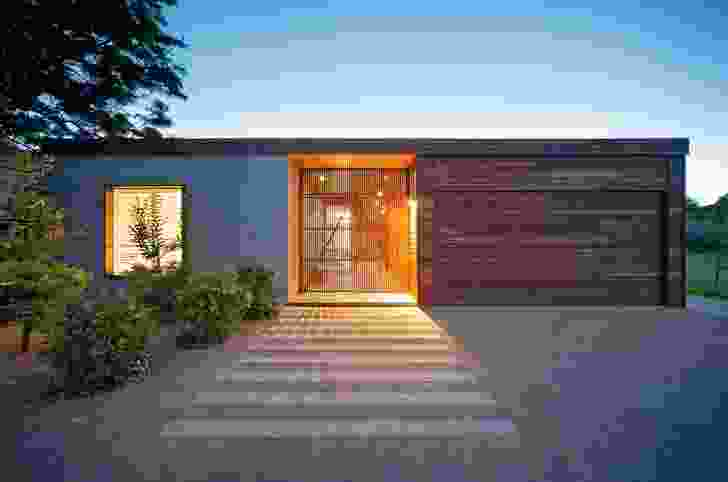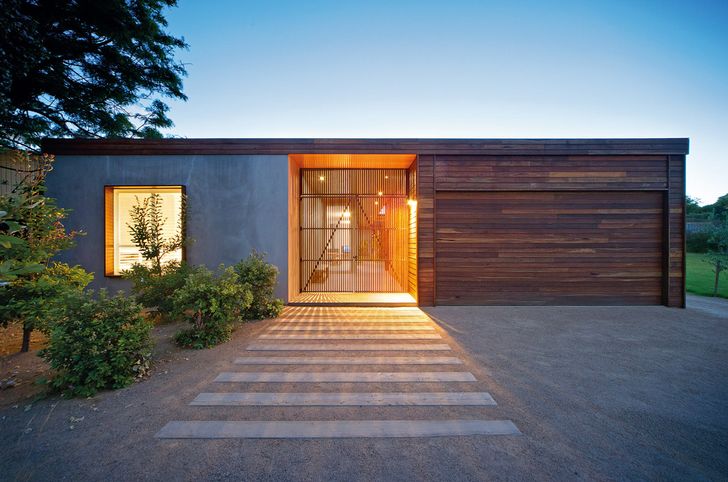 The technique requires a great deal of careful planning, but a very short on-site construction time. For example, the two Sorrento houses were assembled in a day and a half. A crane positioned between them put the walls up for one entire house, and half of the other, in one day, then changed positions to build the remainder the following morning. "It's sensible and logical, not wasteful building," says Chris, who has a pet hate for "carpenters and their dogs, with their 'surf's-up-and-see-you-later attitude.'"
This kind of material specialization is unusual for an architectural practice. Most architects design a project first, and work out how it will be constructed later. Chris, on the other hand, holds the technical assembly constraints in his mind from the very first line in his sketchbook. The size of each panel is limited to truckable lengths. The weight of the largest one will determine the size of the crane that has to fit on the site. "On the surface it might seem to be a narrowing of options, but actually it's not, it's grabbing something and going with it, as far as you can."
De Campo Architects uncompromisingly applies the same building technology to each project, whether it's a low-budget extension or an indulgent house in Toorak. Where the site is too constrained to fit a crane, the architects switch to insulated double brick. If the job is for a temporary structure, such as the Lexus Pavilion at the Melbourne Cup carnival, they move to multi-celled polycarbonate walls and inflatable roofing, always sticking to the same low-energy human comfort principles. De Campo stresses the importance of rigorous analysis in the design process. "We're not looking for ideas," Chris says with a laugh. "We're trying to identify the issues, what's relevant, and to know the right questions to ask. Because then it can just be about resolving stuff, rather than dreaming stuff. There's plenty there to get right."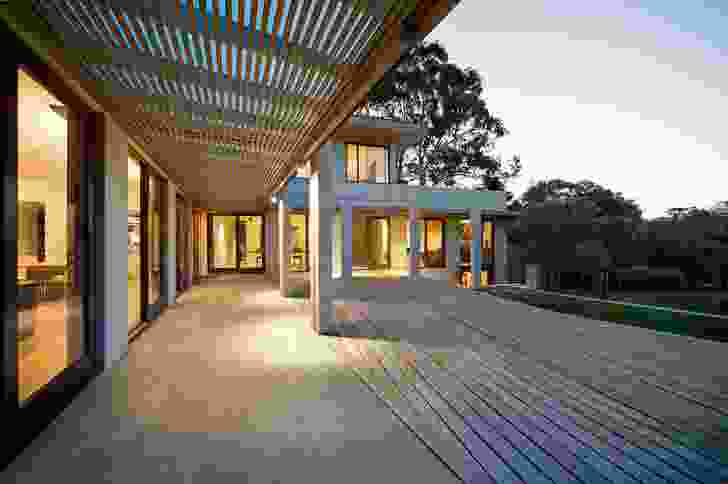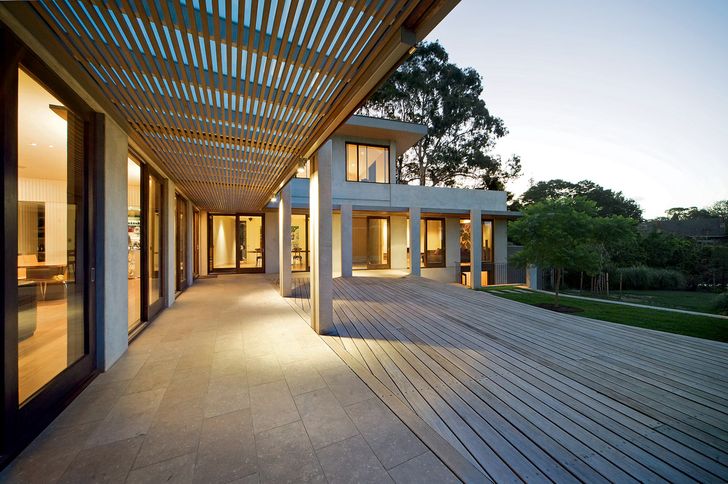 For the design of the Toorak House, the de Campo team considered the full gamut of seasonal and daily conditions, from 6 am to 11 pm, summer to winter. The plan has three wings, creating seasonal gardens. Their research identified the key space in the house, the island kitchen bench, which achieves a commanding view down the triangular site. A wall of books against the south-facing window creates a study/library space. The walls are all pre-serviced, grey, unpainted concrete. The bare finish is partly about keeping costs down – because precast concrete technology is inherently more expensive than conventional walling – but architects at de Campo also like to think of it as a Japanese approach, where the concrete is revealed in its "natural" state. "It pushes you toward the phenomenology of space, the experience rather than the idea," says Chris.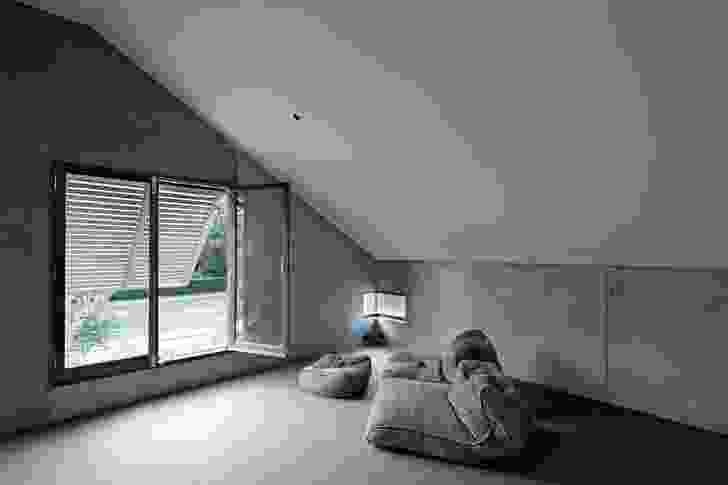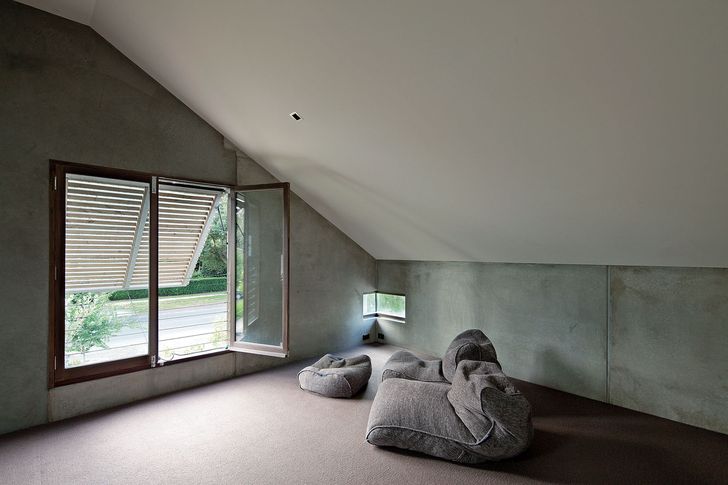 The grey walls of the Williamstown House have a textured finish, with wood grain to the upper panels, relating to its heritage context. It's a low-budget, two-storey house, "pretending to be a one-and-a-half storey barn," explains Chris. He is impressed by the power of the form when reproduced in concrete rather than timber. "An opening in a massively thick wall is a big mark. It's not like you've got a timber wall and you're deciding how to shape your window in there; I mean, who cares?" he asks with a characteristic hint of dry humour.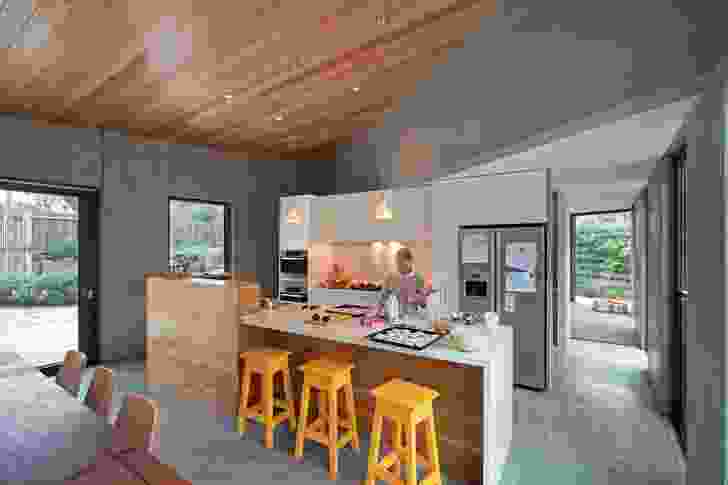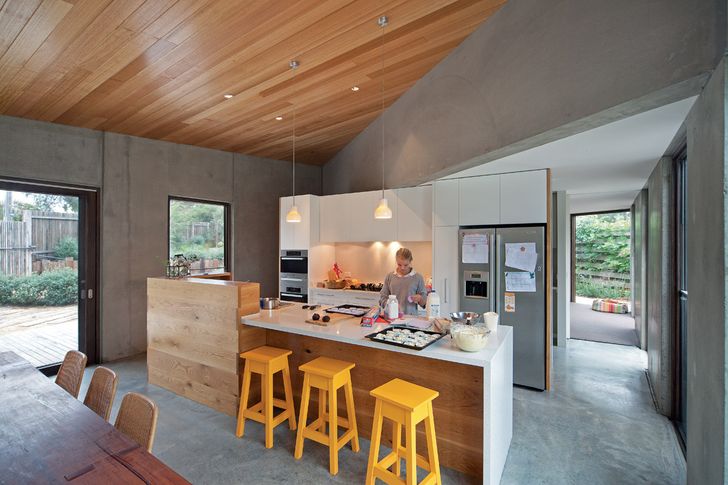 The spare concrete theme continues in beach house design, a thread of work de Campo Architects enjoys. The Somers House uses the fall of the site to create two wings stacked on top of each other with a carport underneath. "The communicative system is legible – you can see it. The process becomes part of the architecture," explains Chris. The simplicity suits a beach house, where the external environment ought to be the hero.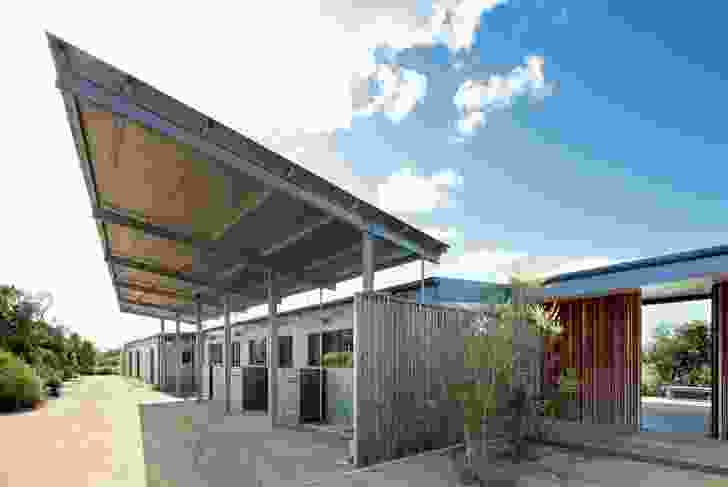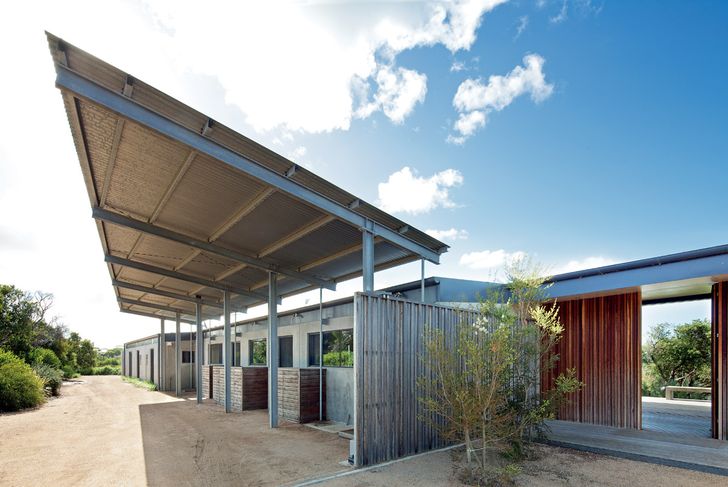 At the Portsea House, you can hose down the internal spaces if you bring sand in with your bare feet. The kitchen here is designed to be hidden from the living area, as the multi-generational user group gets out of bed at different times of the day, creating continuous breakfast mess. Solar panels are hidden over the flared, lightweight, steel canopy that shades the car park. "But you don't need to tell anyone that any more than you need to tell them that the stairs have risers of no more than 190 mm – just get that right," says Chris.
After a brief but ultimately unsatisfying stint consulting to some volume builders, de Campo Architects has started an in-house development arm. The Sorrento project uses de Campo's tried-and-true construction system to create a twenty-first-century beach house type that is no longer a shack. Chris coordinated the construction himself. For Chris, "there is a wonderful joy in doing things the right way, particularly on a building site."
Chris has a sporting background, mainly in skiing, but didn't want to be pinned down to one pursuit. That's what attracted him to architecture: the variety of roles involved. It might seem surprising that he is happy to continue working in a singular construction technique, but as he says, "insulated thermal mass just blows everything else out of the water in terms of the performance of the building," which is something that sits well with his competitive instinct. For the sake of our environment, I'm for more architects following de Campo's example: let's have less whim, and more logic.
Learn about de Campo Architects' favourite materials here.
Source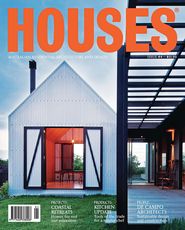 Issue
Houses, February 2012
Related topics