Genton Architecture has completed a $50 million train station at Frankston in Melbourne's south-east. Collaborating with landscape architects McGregor Coxall, Genton won a two-stage national competition for the design of Frankston Station in March 2017.
The architects imagined the station as a "brilliant white landmark" that acted as a gateway to the Mornington Peninsula. The design was inspired by the area's coastal terrain.
The scheme was unanimously chosen as the winner by the competition jury, from a shortlist of five proposals prepared by a range of practices that ran the gamut from a pair of emerging architects to a global practice.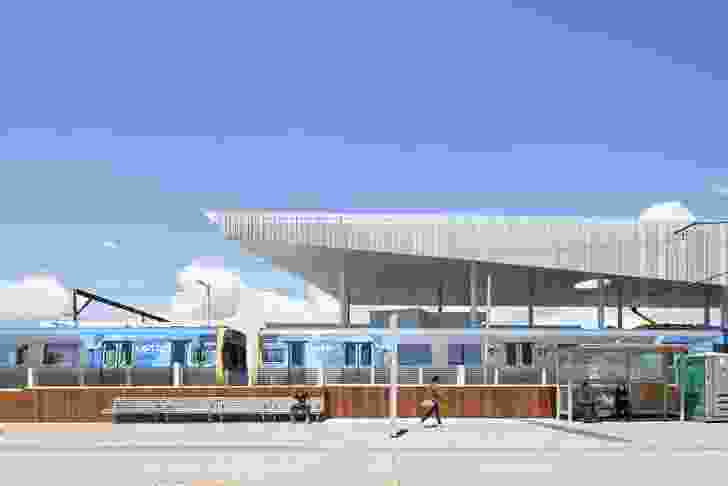 Marc Debney, one of two directors at Genton, said, "We used the materiality and the form to convey that connection […} We believe in responding strongly to the local context."
The beach-inspired design features an airy, floating canopy and screen made from corrugated, perforated metal powdercoated white. Openings in the canopy allow light to fall onto the platforms.
The original design of the screen in the competition-winning scheme proposed a veil made from recycled polycarbonate chainmail, which was revised in the final design.
"Train stations are functional but, no matter what we do, we look at projects from a broader, urban perspective," Debney continued. "We love creating things that are uplifting. Architectural infrastructure is most successful when it elevates the space around it."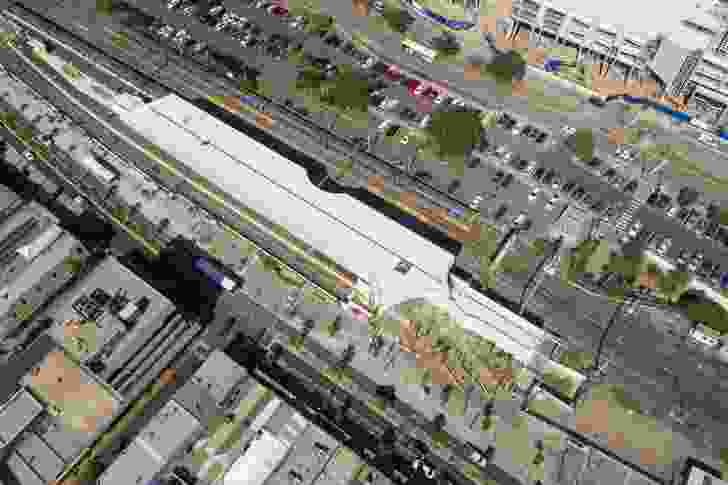 The project also includes four station buildings: a cafe, an administration building with a ticket office, a waiting room and toilets and driver facilities, as well as a new public plaza and walkways intended to create a safer area around the station.
Steven Toia, Genton director, said the station has been designed with the future of the rail line in mind. The station is currently the last on the electrified Frankston Line. "Genton proposed a masterplan at the early stages of the competition that […] allowed for Frankston Station to transition in the future should the line be electrified to Stony Point and signal rodding removed without the need to remove substantial elements of the current investment."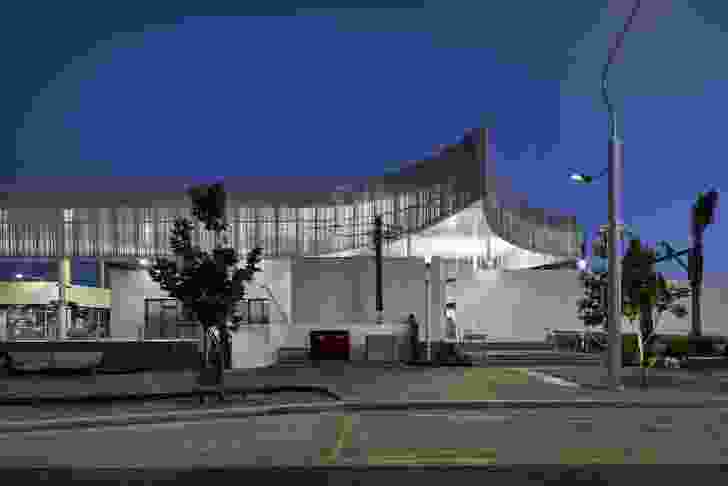 Toia added that following the completion of the station, "a commuter wrote to us directly to share how their journey had improved with the work we did in replanning the station buildings to improve the process of boarding and disembarking."
Related topics