The 2010 Venice Architecture Biennale international jury specially mentioned Dutch landscape architect Piet Oudolf's "subtle, impressionistic yet carefully orchestrated garden," Il Giardino delle Vergini. The jury thought it effectively transposed the Biennale's theme – People Meet in Architecture – into the landscape of Venice's historic Arsenale. Indeed, Oudolf has said that public gardens "connect as many people as possible with beauty."
Having worked as a landscape contractor building gardens designed by other people, Oudolf decided to learn more about plants by growing them. In the 1980s, he and his wife established their now-famous plant nursery near Hummelo, in The Netherlands, from scratch, cultivating plants previously unused in traditional horticulture and garden design. By studying wild plants and their habitats and how species interact, Oudolf contributed to the development of a more natural gardening style. It is a third type of garden, neither "ornamental" nor "wild," characterized by Christopher Woodward, director of the Garden Museum in London, as "energized by self-seeding plants, by spontaneity and by a greater degree of freedom allowed to plants."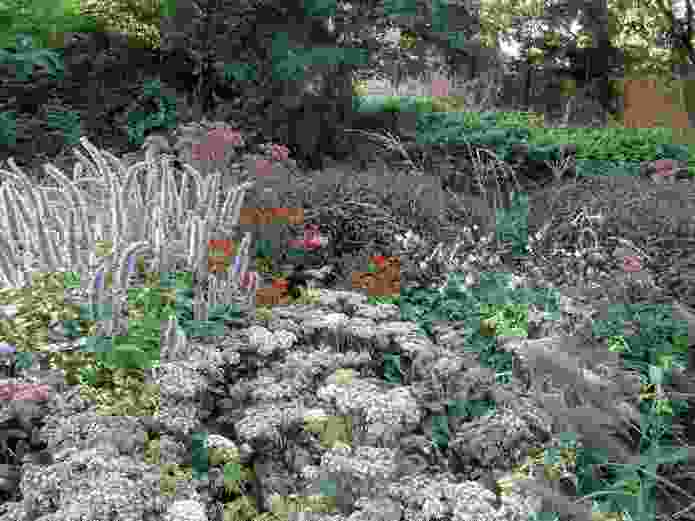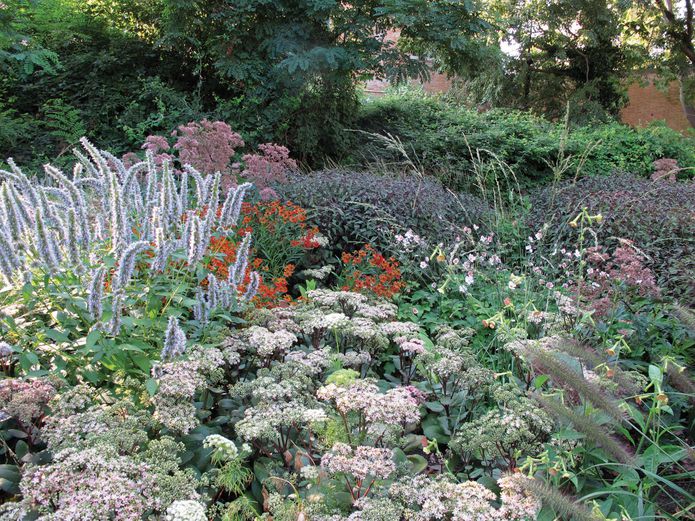 Oudolf and other Dutch gardeners influenced English gardening in the mid-1990s and his first Chelsea Flower Show garden was awarded a Gold Medal in 2000. He has also worked in the USA, notably in designing and planting the High Line in New York City, along 2.5 kilometres of disused elevated railroad. More modest in scale, his Venetian garden was planted on 2000 square metres of disused land at the furthest extremity of the defunct naval yards, on the site of a former convent.
In spring, the garden was planted with perennials, annuals and grasses selected for their late flowering, structure, texture or autumn colour. Partially covered by a canopy of large plane trees and crisscrossed by gravelled paths to allow people to saunter through the garden, the perennial borders were patterned with repeating plant groups in two layers. One layer, planted with small groups of textural and specimen plants, broke up larger groups of plants in the other layer, creating a feeling of spontaneity. The overall visual effect was of having stepped into a tall meadow of unregimented planting.
Although designed to be at its abundant best in late summer and autumn, some areas of the garden receiving direct sunlight appeared stressed by high temperatures during the Biennale vernissage in late August 2010. But Oudolf agrees that gardens are performances in time, and this one was the recognizable work of a great artist, which has matured further at this year's Art Biennale.
Going Dutch was exhibited at the Garden Museum in London, UK, from 5 October 2010 to 20 February 2011.
Source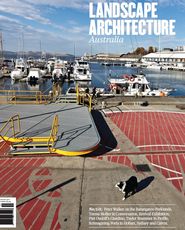 Review
Published online: 16 Dec 2011
Words: Colin Martin
Images: Piet Oudolf
Issue
Landscape Architecture Australia, August 2011
Related topics