Queensland architect and 1998 Gold Medalist Gabriel Poole has died.
Born in Ipswich in 1934, Poole became one of the most significant architects to have emerged from Queensland, with his houses in particular attracting accolades and recognition from his peers. His Tent House in Eumundi won the Institute's 1990 Robin Boyd Award and the Queensland chapter's Queensland Innovation and Robin Dods Awards.
Michael Lavery, president of the Australian Institute of Architects Queensland Chapter, said, "Gabriel's work is defined for me by a unique combination of craft, minimal means and significant innovation, built around an intimate understanding of climate and place.
"In these past few years Gabriel coupled his determination, knowledge and talent with his generosity of spirit and humility, by collaborating on significant work with the next generation of practitioners."
Tent House "dramatically redefined what a house could be and caught the public's imagination in appealing to a sense of freedom through the use of lightweight construction and by reducing dependence on fixed enclosure," according to his Gold Medal citation in Architecture Australia.
The architect worked both as a sole practitioner and latterly in collaboration with artist and interior designer Elizabeth Poole on projects like the airy Stradbroke House, which was designed in collaboration with Tim Bennetton Architects.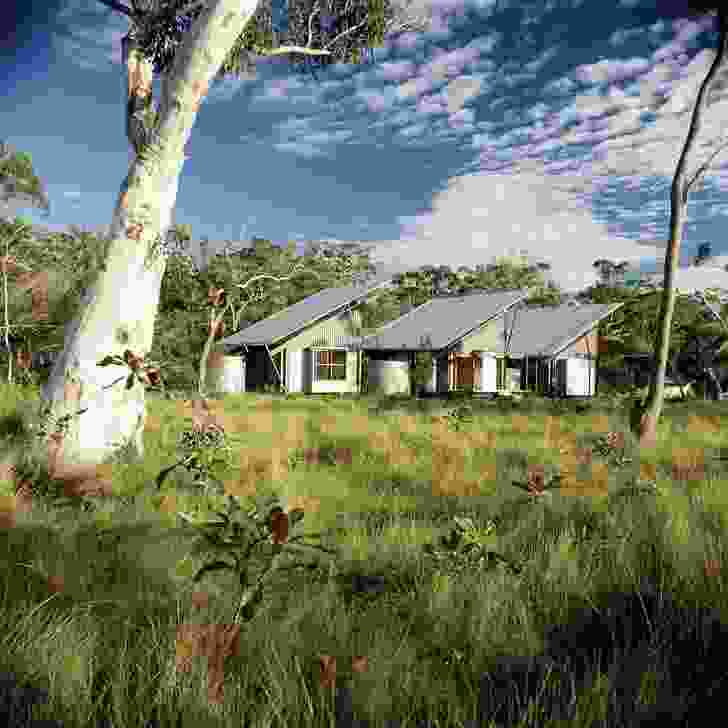 Aside from some time spent in London with Powell and Moya and James Cadbury Brown, Poole worked mostly on the Sunshine Coast, with a short interlude in Sydney. The mainstay of his practice has been residential projects, "distinguished by a sensitive response to climate and place and by an exploratory attitude to structure, construction and materials."
Once described as "an unsung hero," Poole's approach to design was a humanistic one that focused on the way a house would be used by its inhabitants. "I do not see my function as providing architecture for posterity," he told Architecture Australia. "If my buildings do become 'heritage material', it may give some pleasure to our children, those closest to me and possibly a lead to emerging architects. My objective is to provide for the here and now. I would hope that my buildings give visual pleasure to those who see them and spiritual pleasure to those who dwell in them."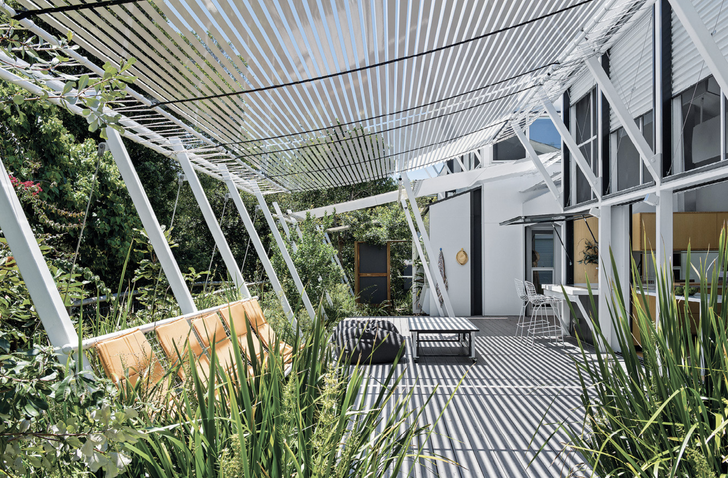 In supporting Poole's nomination for the Gold Medal, architects Lindsay and Kerry Clare, who had worked with Poole, wrote that his "lifetime commitment to innovation and environmentally responsive architecture, [his] continued investigation and research into appropriate and economical housing systems, resulting in a series of exemplary and affordable models, [and] his role as a definitive catalyst for a regional architecture and his assistance to many young architects and students" marked him as a particularly deserving recipient.
Queensland deputy premier Jackie Trad said, "We have lost a true design visionary. Poole's extensive contribution to our built environment includes delivering Queensland home-owners affordable and environmentally responsible architecture. Driving that agenda and guiding colleagues and emerging architects to be equally impassioned, shapes much of Poole's invaluable legacy."