The NSW government has announced $8.592 million in funding toward the Kerstin Thompson Architects (KTA)-designed expansion of Arthur Boyd's Riversdale property in the Shoalhaven region of New South Wales. The expansion is expected to cost $28.5 million in total.
After winning a competition for the design in 2016, KTA revealed in May 2017 a two-part design that consists of a subterranean space for a 380-square metre gallery and a 140-metre-long bridge-like structure that will house a creative learning centre, a visitor hub and a 32-room accommodation facility.
The proposed linear building, which will straddle between two hills in a north–south alignment, is inspired by the trestle bridges found throughout rural Australia.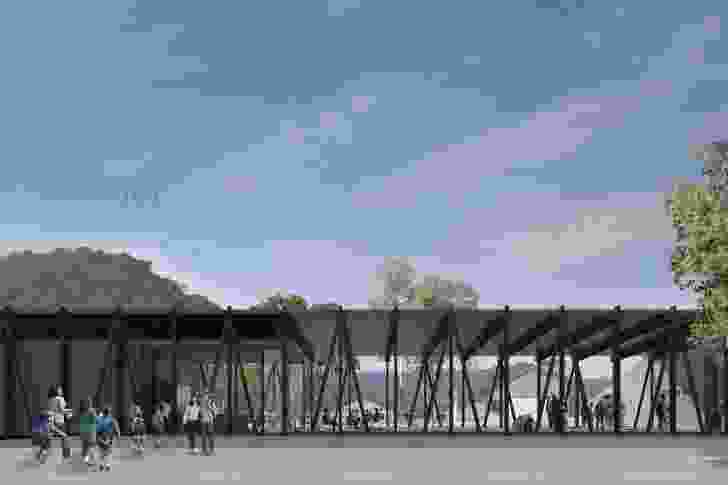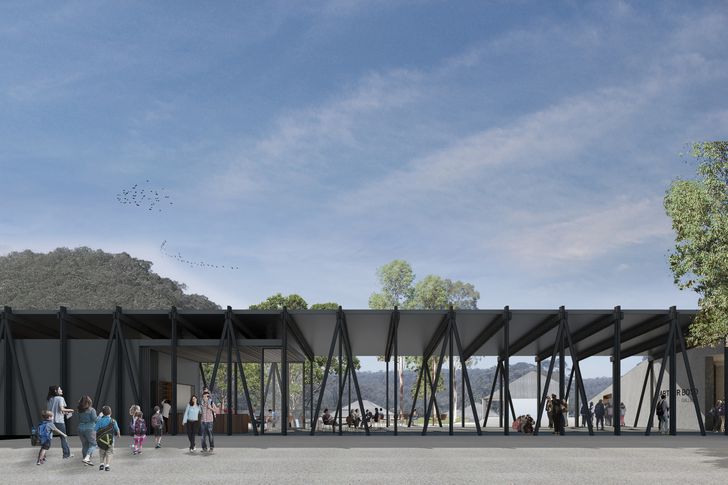 The gallery will house the Bundanon Trust's permanent collection of more than 3,800 works, including more than 1,300 works by Arthur Boyd as well as works by Sidney Nolan, Charles Blackman, Brett Whiteley and John Perceval. The collection also includes contemporary works from the Bundanon Trust's artist in residence program. The gallery will also be host to temporary and travelling exhibitions.
Read more about the design here.
NSW arts minister Don Harwin said, "Arthur Boyd's extraordinary works live on as enduring inspiration for the many passionate and talented artists across regional NSW.
"This new facility housed on this famous landscape will pave the way for the Bundanon Trust's revered $43 million collection to be housed and presented for all visitors to enjoy."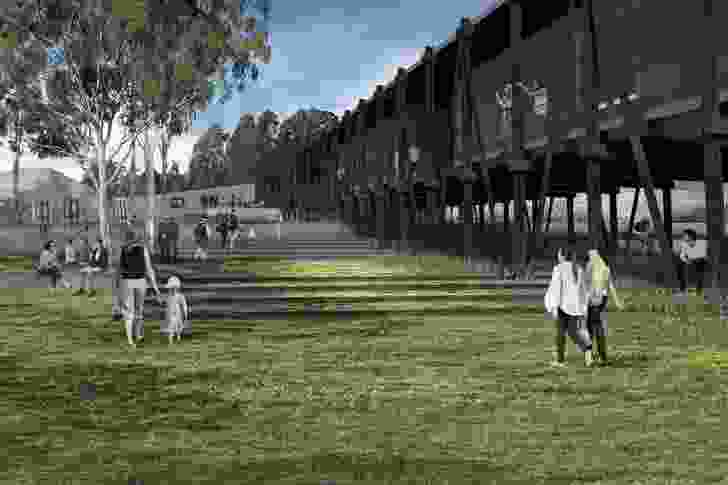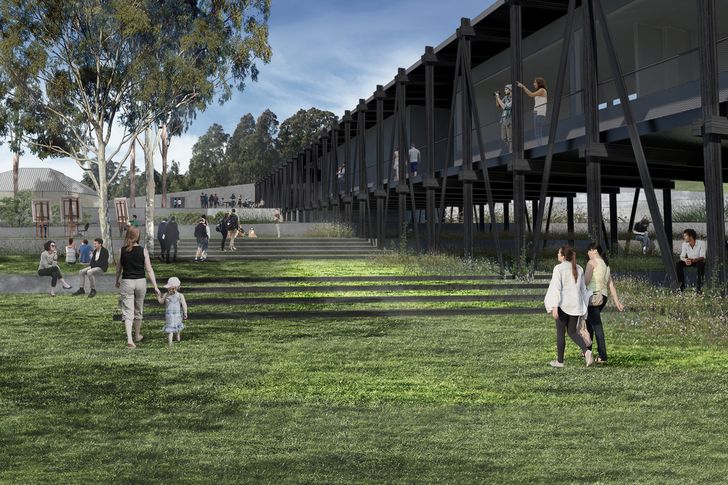 KTA has designed the building elements collaboratively with New Zealand landscape architecture firm Wraight and Associates, local landscape architect Craig Burton of CAB Consulting and sustainability specialists Atelier Ten.
Riversdale is one of four sites on an 1100-hectare property gifted to the Australian people by the late artist Arthur Boyd and his wife Yvonne in 1993. The Bundanon Trust manages the sites on behalf of the Australian government. The expansion project is estimate to cost $28.5 million.
Deborah Ely, Bundanon Trust CEO, said she was "thrilled that the NSW state government is setting the precedent for funding these world-class facilities to attract visitors to regional Australia and to house this internationally significant, and rapidly growing, modern and contemporary art collection.
"We are looking forward to embarking on this dynamic design and realizing Boyd's vision for Bundanon."
Related topics