Some 650 students are now attending classes at the four-storey Prahran High School in Melbourne, after the Gray Puksand designed school opened in late January.
One of a crop of "vertical schools" on inner-city sites around the country, the $62 million Prahran school sits between High and Thomas streets, on what Gray Puksand describes as "perhaps the most constricted site with which any of the design teams has had to deal." An existing unadaptable building was demolished to make way for the new school.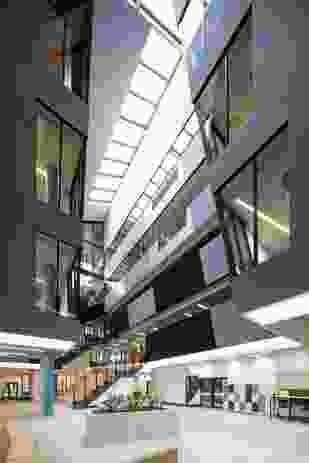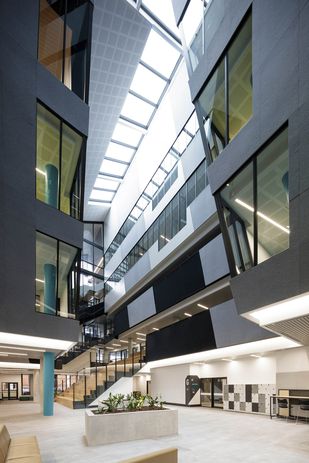 Across its four levels the school features adaptable learning environments, a library, gymnasium,theatre space, specialist teaching spaces, and outdoor spaces.
On top of the limited space, the design team were also challenged with heritage overlays, and a diverse set of neighbouring buildings and public interfaces.
In response, the architects decided against a "straight-up-and-down cube" extending to the boundary on all sides, instead creating two "slipped and shifted" planes around a central light-filled void.
"That simple cutting, shifting and slipping of the planes provided different arrangements of spaces that we could layer throughout the building," said Stephen Turner, a partner at Gray Puksand.
Each level is offset, and the void "evolves" throughout the building, exposing more spaces to natural light and providing unique learning spaces visible throughout the building. The configuration also allows for oversized balconies externally.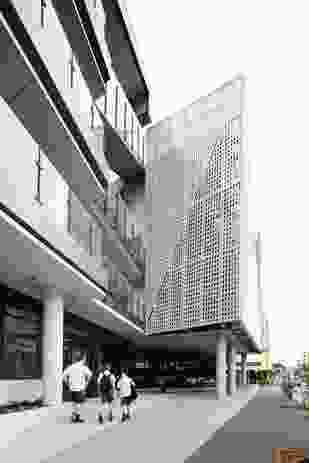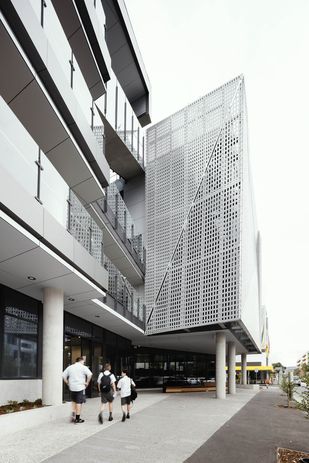 "The new Prahran High School is a brilliant example of what a contemporary, urban school looks like," said Victoria's education minister James Merlino at the opening of the school on 30 January.
On the ground floor of the school is a learning resource centre and performing arts space, while levels one, two and three contains science, visual arts and food technology spaces, as well as a gym. On the rooftop is a garden, where students can relax and play.
Speaking at Architecture Media's Old School / New School education design conference in September 2018, Stephen Turner said the best way to contend with the limited space in such a project was to "extend the educational boundaries of the school into the community."
He said the school is designed to collaborate with a number of other educational institutions and community facilities, taking advantage of their proximity and offering opportunities for others to use Prahran High School facilities.
Victoria's first vertical schools, South Melbourne Primary School, designed by Hayball, opened for the start of the academic year in 2018, while South Australia's first, designed by Cox Architecture and Designinc, opened earlier in 2019.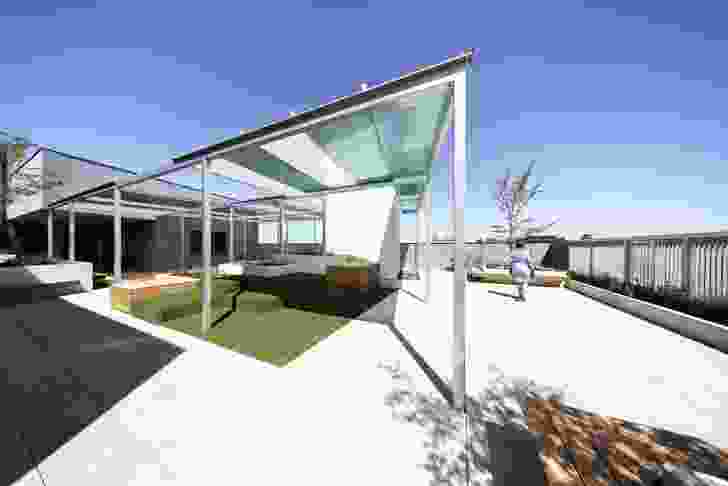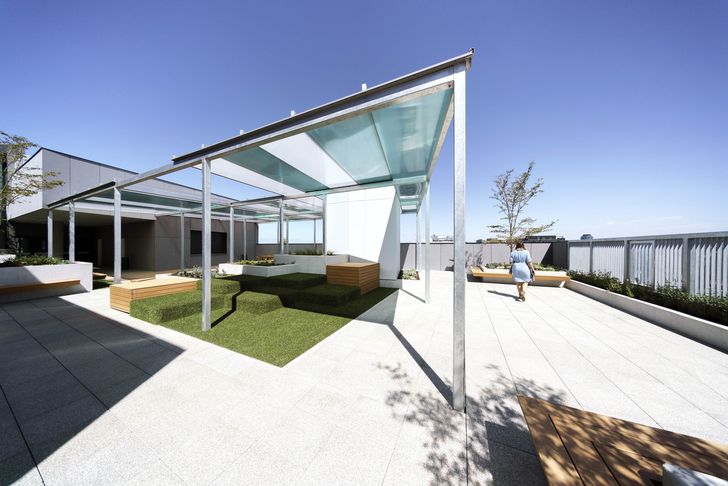 In New South Wales, where a number of high-rise school projects have been delayed, the vertical school concept has suffered some political blowback, following construction delays on the "showcase" 16-storey Arthur Philip High School designed by Grimshaw and BVN.
NSW education minister Rob Stokes said his "ardour is not as strong in relation to them.
"You don't have the same flexibility as you do when you can move spatially outward," he told Sydney Morning Herald in January. "When you are going up and down you are locked in once you've built it."
Prahran High School was one of nine new public schools to open in Victoria for the first term of school this year.
Related topics