Utzon's Sydney Opera House has been awarded a 5-star Green Star performance rating from the Green Building Council of Australia (GBCA), joining the Empire State Building as one of the few world heritage-listed buildings to achieve the certification.
A number of factors contributed to the Opera House achieving the 5 star rating, including its recent Carbon Neutral certification, the implementation of a new waste management program, efficiencies in water use and a more than nine percent reduction in energy use.
The managers of the building announced the certification on 5 June to coincide with the United Nations' World Environment Day, while also outlining a number of other sustainability achievements.
Among them was a Renewable Power Purchase Agreement with energy retailer Flow Power to invest the building's annual $2.4 million electricity spend in sourcing power from renewable power projects.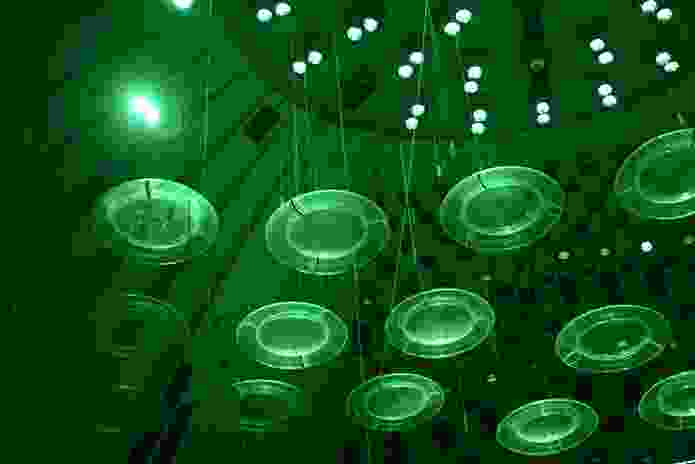 The Opera House has also successful installed an artificial reef alongside its sea wall. Led by University of Technology Sydney professor of marine ecology David Booth, the project will explore new ways to increase marine biodiversity and support native species in Sydney Harbour.
The reef was created by Reef Design Lab and comprises eight pods containing three hexagonal-shaped units placed underwater around Bennelong Point. It is expected that the structures will become encrusted with seaweed and sea life, providing a home for small fish species.
"Each of the initiatives announced today are essential to the Opera House's long-term sustainability strategy," said Sydney Opera House environmental sustainability manager Emma Bombonato.
"The achievement of our 5-Star Green Star rating reflects the significant progress we have made in reducing our own environmental impact. At the same time, the installation of the artificial reef is an example of our broader commitment to protecting and preserving the environment in action."
NSW arts minister Don Harwin said, "As the symbol of Australia, it is important that the Opera House leads by example. By demonstrating what is possible with a world heritage-listed building such as the Opera House, I hope this will inspire action by other buildings, old and new, to make positive changes to reduce their impact on the environment."
Related topics