A community and cultural precinct at the heart of Sydney's rapidly growing inner-east area of Green Square is set to open to the public, two years after construction began.
Central to the precinct, officially launching on 26 May, is Peter Stutchbury Architecture's Joynton Avenue Creative Centre, which occupies the former nurses' quarters of the the three-storey Esme Cahill Building – part of the former South Sydney Hospital.
Also opening will be the Matron Ruby Grant Park, designed by Sprout Landscape Architecture, which is home to the Banga Community Shed, another Peter Stutchbury Architecture design housed in the old pathology building. The shed will be managed by the Bower Reuse and Repair Centre, which will run a "repair café" where locals can learn about repairing and reusing household items.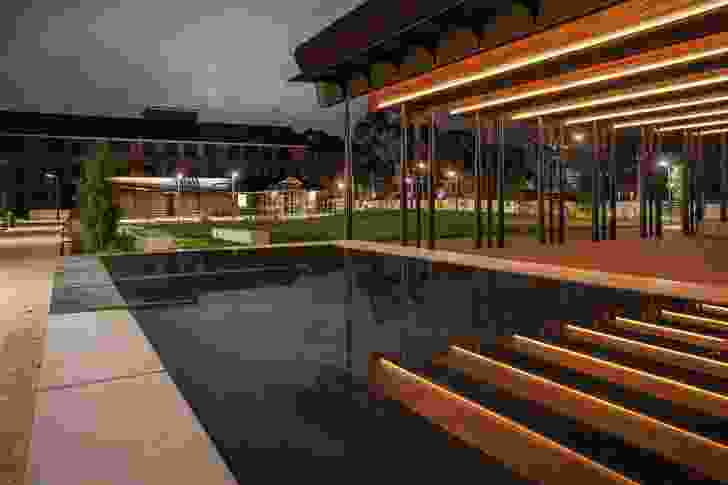 The Fox Johnston Architects-designed Waranara Early Education Centre in the hospital's former outpatient building opened in February.
One of the largest urban regeneration projects in Australia, Green Square will soon be home to more than 61,000 people, according to the council. Sydney mayor Clover Moore said the $32 million cultural and community facilities would make a vital contribution to the development.
"Green Square is one of the most dynamic neighbourhoods in the country, and we're doing everything we can to make sure it develops into a world-class urban neighbourhood with the services and facilities its residents and workers need," she said.
"This project has breathed new life into the former South Sydney Hospital's heritage-listed buildings, preserving their rich history and ensuring they can be enjoyed for generations to come."
The Joynton Avenue Creative Centre comprises artist studios, creative offices, exhibition spaces, workshop spaces and indoor and outdoor areas for community hire. It will be managed by not-for-profit cultural enterprise 107 Projects, which will run events, workshops and activities for the community.
Peter Stutchbury Architecture's design for the centre is distinctive for its timber-lined archways that act as an extension of the original building's internal arches and create a new sheltered outdoor space.
"Our primary intent was to bring a grand and singular gesture to the existing buildings, the civic space and landscape," said project architect Belinda Koopman, speaking with ArchitectureAU in March. "Respect of the original built fabric is remembered and reinterpreted to give a new architectural language.
"The challenging nature of such a complex and aspirational project is what brings such great rewards. We aimed to create a place of beauty for our site and most importantly a place of creative inspiration for our future artists."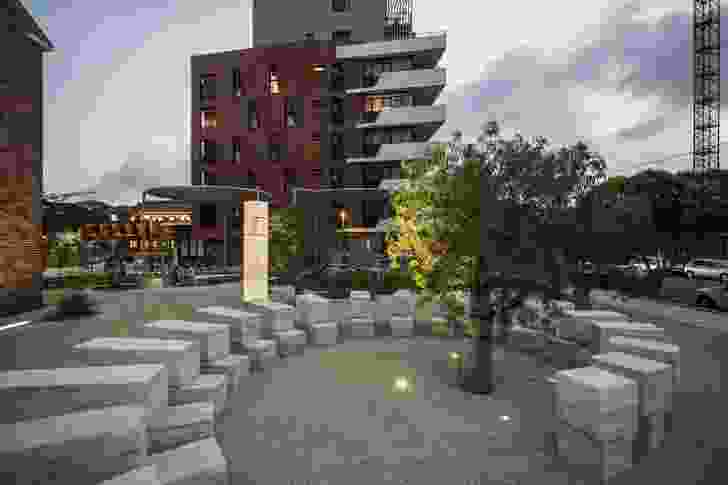 The wider precinct will be powered by a green infrastructure system housed in a former administration building, with a water treatment facility supplying recycled stormwater for flushing toilets, green space irrigation and cooling towers.
Two water storage tanks will be located on site while a local distribution network, or "private wire," will supply power to the community facilities, transferring power from sources including a photovoltaic array.
An official opening event on 26 May will include public tours of the green infrastructure centre and talks from Peter Stutchbury of Peter Stutchbury Architecture and Emili Fox and Alan Powell from Fox Johnston Architects.