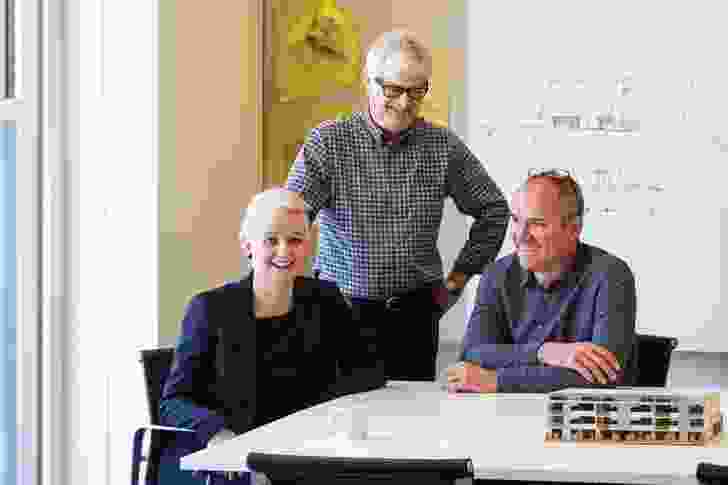 Observing Steve Grieve, Paul Gillett and Dimitty Andersen in a relaxed workplace setting is like watching old friends at a barbecue. The three directors of Grieve Gillett Andersen (GGA) have an effortless ease with each other and mutual respect is admirable. Given that theirs is a "professional marriage," following the 2014 merger of Grieve Gillett and Dimitty Andersen Architects, this camaraderie is critical to the twenty-eight-member-strong practice. As Steve says, "We take our job very seriously, but not ourselves."
The merger of two of Adelaide's most prominent architecture practices was motivated by a timely need for growth and development. For Dimitty, the desire to work on bigger projects meant that she required a larger support base. Steve and Paul, on the other hand, wanted to supplement their expertise with the type of work Dimitty and her team were doing. It helped that the two practices felt simpatico to each other, manifest in a shared pursuit of conceptual and aesthetic clarity, the prioritization of problem-solving in collaboration with clients, and a commitment to improving the urban fabric at both micro and macro levels. Unsurprisingly, at the end of the twelve-month trial period, no one formally questioned whether the merger should go ahead – it just did.
Paul characterizes Dimitty's residential projects – completed prior to the merger and to date comprising the majority of GGA's work in this sector – as "modern Australian" in their interpretation. "Architecturally, that's not to say that there aren't elements of whimsy, delight and fun," he explains. "But they also deal with environmental challenges and exhibit integrated environmental design ethics as well as long-lasting appeal."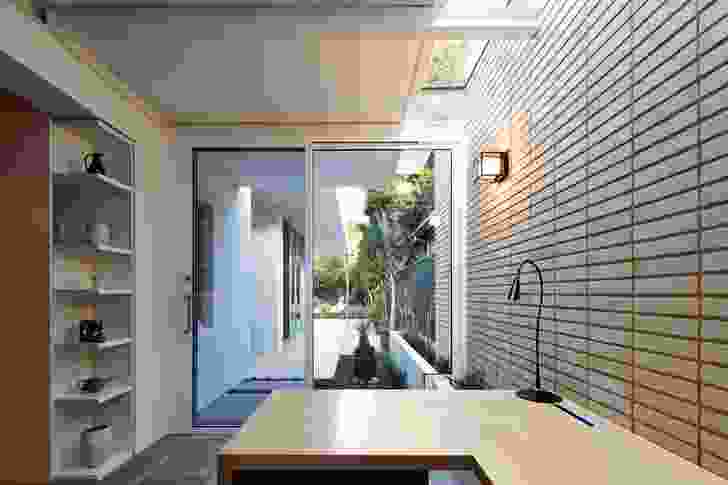 Responding to the particulars of a site is a specialty of GGA and it's clearly evident in Toorak Gardens Residence. The eastern-suburbs home's cheerful and elegant aesthetic was determined by identifying opportunities inherent in the site. The project was initially conceived as a compact, single-storey rear extension; however, the result was a much larger, three-level addition. The enormous deciduous tree in the backyard demanded an architectural expression that could match it in scale and so she appropriately modified her response. Anything less would have appeared disproportionate.
The addition's spare white form and generous glazing also work to frame the leafy garden, while providing a connection between inside and out. The quality of light is tempered throughout the interior, strengthening the comfortable yet uncompromising sense of spatiality. "This idea of capturing light is inherent in all our work, and being aware of what it's like to be in a space at any time of the day or night is what we use as a design driver for the development of the architecture," says Dimitty. It also lends the building a decidedly sculptural quality that defines many GGA residences, in particular Jane's House.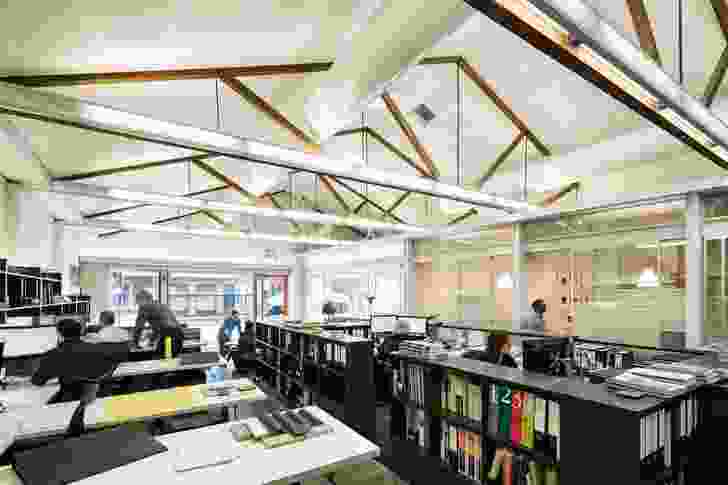 As one of Dimitty's earliest projects, completed in association with Nexus Designs and Taylor Cullity Lethlean, this North Adelaide renovation and extension exemplifies clarity and elegant restraint through an uncomplicated series of internal and external spaces. The "threshold" is a semi-enclosed pool balanced in scale by the generosity of the interior volumes. High ceilings and white walls provide the perfect backdrop for the clients' extensive art collection and full-height glass doors and blackened steel grilles encourage outward views. Jane's House reads as a cohesive sculptural form that has been configured and crafted to suit the clients' needs. It also sets the GGA standard in seamless transitions from interior to exterior, a recurring theme that was explored to great effect in a recent small project of immense appeal.
House on Mayfair has that delicious blend of whimsy, delight and fun that Paul aptly identified. However, it's also conceptually unexpected and boldly intelligent in providing a practical design response to the client's brief for a study. The ten-square-metre room is essentially an outside space that's actually inside. As Paul explains, "It's a reinterpretation of that difficult suburban space – the side of the house – and the design response is so subtle that it's unclear where the interface is." The alteration is boldly defined in plan, but any suggestion that it tries too hard is easily dismissed by the practice's signature sense of relaxed spatiality and unforced modern styling. The neutral material palette that extends the inside out (or vice versa) heightens this effect and seems to cocoon the area, which is sanctuary-like despite receiving an abundance of natural light.
While these three projects are particularly responsive to setting and the suburban context, a fine attention to interior detailing is not lost in the GGA approach. Norwood Residence's renovation and addition stands out for the highly tactile quality of its materiality – highlighted by the rear addition's stark grey box. Inside, a mix of timber surfaces, soft curtains and mosaic tiles creates a sensual ambience, with the kitchen's yellow joinery providing a subtle flourish. This accent adds yet another layer to the rich palette of finishes and reveals a love of colour (also evident in Toorak Gardens Residence) in the process.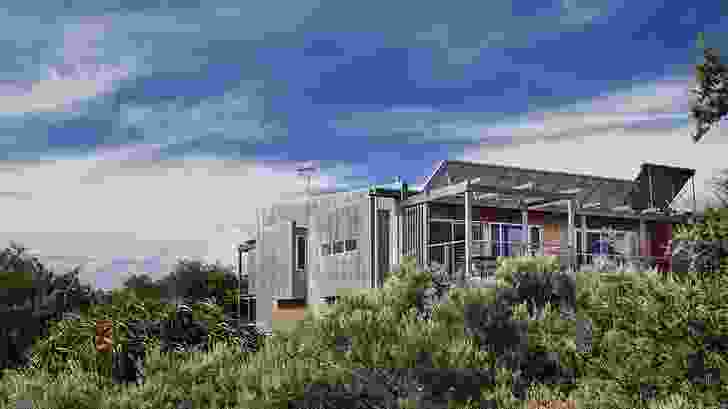 Dimitty judiciously uses bright hues to contribute to an interior's overall composition, which is markedly different from the way Steve integrated colour into Goolwa Beach House. Reflecting on his co-director's design of the two-storey new dwelling, which is as robust in its material palette as it is in environmental sustainability, Paul says, "Many of the residences at Goolwa are visually intrusive and so the decision to use timber cladding was deliberate. He [Steve] knew that over time it would weather and become this soft eucalyptus grey that picks up on the language of the coastal environment, ultimately blending into the landscape." The exterior's patina also serves to emphasize the seaside retreat's polished interior and in this respect is conceptually aligned with Norwood Residence.
A sense of cohesion within and across projects ensures that the GGA approach flourishes not only through an instantly appealing aesthetic, but as a trusted brand. As Steve, Paul and Dimitty focus on better understanding their clients' needs and aspirations, their thoughtful problem-solving gives rise to increasingly sophisticated, design-led architecture. "We're not precious," says Steve. "So we're open to possibilities, which is what architecture is all about."
ggand.com.au
Source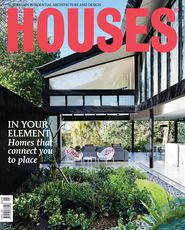 Issue
Houses, February 2017