Grimshaw Architects and BVN have won an international design competition for the first high-rise public school in NSW.
The NSW Government unveiled the winning design for the new Arthur Phillip High School (APHS) and the neighbouring Parramatta Public School (PPS), after announcing it will rebuild APHS as a high-rise school in February 2015.
The new schools, catering for up to 2,000 secondary students and 1,000 primary students, will be based on a schools-within-schools approach to education, where each school will be divided into smaller "home bases" comprising students across all age groups.
Grimshaw and BVN's design supports this pedagogical model with a "kit of parts" approach to spatial elements that allows the building to be flexibile and reconfigurable.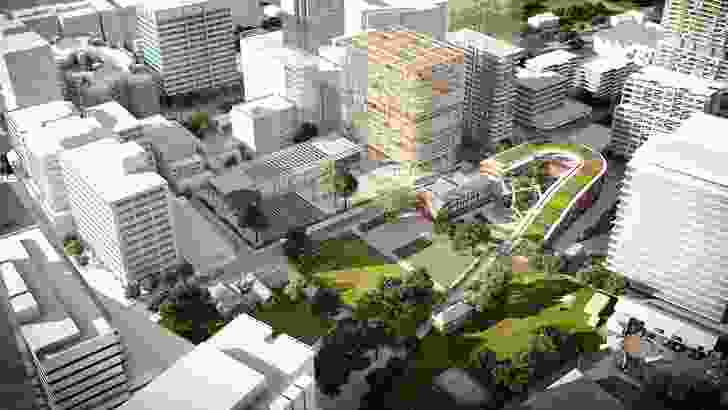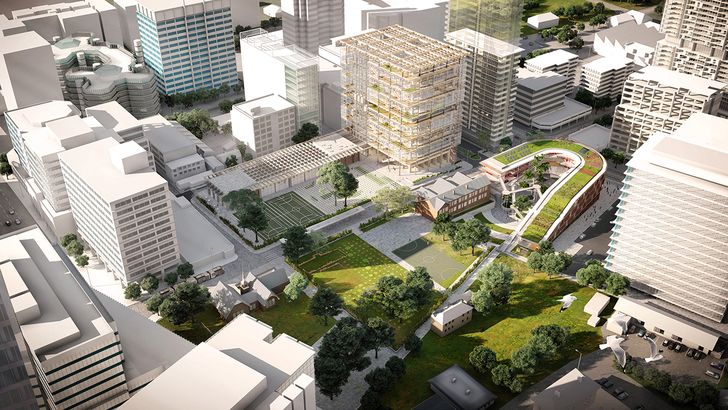 Rising to 14 storeys, the proposed APHS building will be almost double the height of the state's first high-rise school – the private St Andrews Cathedral School, an eight-storey brutalist building, in Sydney's CBD, designed by Noel Bell and Herbert F Hely in 1976.
The APHS building will comprise a series of two-storey stacked volumes housing six home bases of up to 330 students each. The building will also feature outdoor learning terraces and semi-outdoor vertical circulation elements, which are designed to encourage interaction between home bases.
The design for the adjoining Parramatta Public School is again based on the same model of home bases with up to 280 primary students each. The home bases are all linked horizontally and vertically via stairs, terraces and platforms.
The four-storey curvilinear building hugs around an outdoor learning area and playground.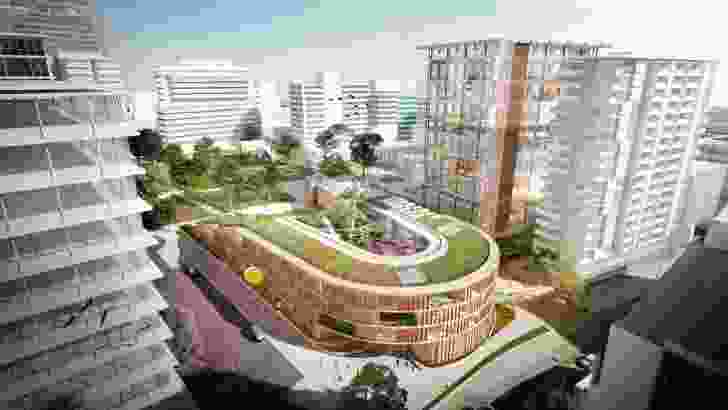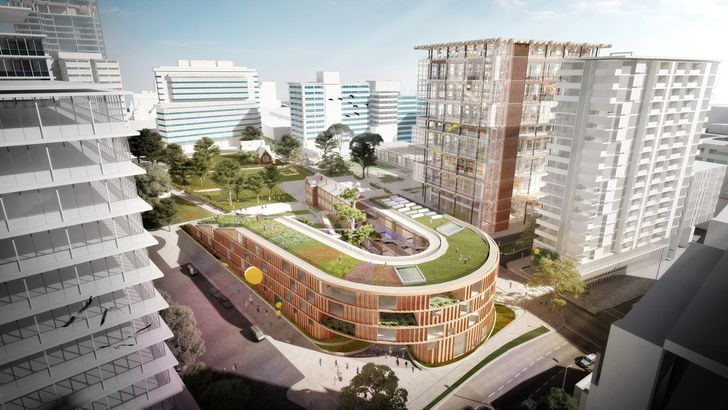 NSW Minister for Education Adrian Piccoli said, "By building a high rise school we've been able to significantly increase the size of the playground as well as cater for more students at Arthur Phillip High School."
The design competition drew entries from Lyons, Architectus, Lahznimmo and Wilson Architects, and Woods Bagot and 3XN.
The schools are expected to open in 2019.
Related topics