The NSW government has unveiled designs for 19 light rail stops for Sydney's CBD and south-east by Grimshaw Architects.
A full-scale prototype of the shelters was built in Sydney's Moore Park.
The Sydney CBD and South East Light Rail will travel from Circular Quay through Chinatown, Surry Hills and Moore Park sports precinct, where the line will split in two, towards Kingsford and Randwick.
"The stops have each been designed to suit individual locations and complement their surrounds such as heritage buildings, locally built and natural environments while ensuring they are fully accessible and user friendly," Andrew Constance, Minister for Transport said.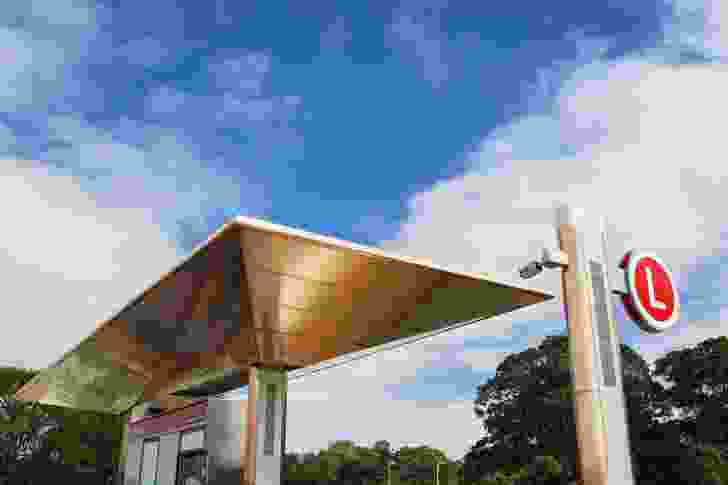 The shelters will each feature canopies made of bronze, in reference to Sydney's colonial past. "The use of bronze recalls its use on other iconic Sydney buildings, including the Opera House [and the facades of the Myer and Gowings buildings]," said Andrew Cortese, managing partner of Grimshaw Architects (Sydney).
The bronze is designed to weather, developing a patina with age. The weathering will differ depending on the atmospheric conditions at each location. For instance, the harbour-side Circular Quay stop will weather faster due to the salty air.
"The patina of these elegant canopies will improve with age as the bronze oxidizes and responds to the unique environments they are placed within," Cortese said.
The shelters will be designed with a unifying language developed through a "kit of parts" that also includes integrated ticketing systems, cabinets, totems and furniture.
The first stop will be built in Randwick on Alison Road. The light rail line is expected to be operating in 2019.
Related topics