Grimshaw Architects and NH Architecture have each designed a bespoke, prefabricated "tiny house" for Nestd, a social enterprise of Kids Under Cover.
Suitable for backyard installation, the flat-packed houses will be sold on the private market, with all profits going to Kids Under Cover, a not-for-profit organization that works towards preventing youth homelessness.
Nestd currently offers four designs including two designed by architects. Grimshaw Architects' design, The Peak, is the top-of-the range house, priced at $110,000. Formed of laminated veneer lumber with metal exterior cladding, the 32.5-square-metre house contains kitchen, bathroom, laundry, bedroom and couch spaces. Its cranking roof form creates a double height space over the entrance. The house also features large glass panels to ensure the interiors are flooded with natural light.
"Our design for The Peak seeks to provide a high-quality tiny house that is affordable, sustainable and relocatable while offering all the features found in a modern home," said Grimshaw Architects associate, Matthew Hutton. "We have designed the project with much consideration and care for the individuals who may call The Peak home, and we're delighted that our work will help raise money to support young people who are at risk of homelessness."
NH Architecture's design, The Loft, produced together with Ortech Industries, has a 30-square-metre footprint and offers 60-square-metres of living space spread over two levels. The house is designed to feel spacious, with myriad possible uses – the second level, for instance, could be used for a bedroom, sitting room with balcony, or storage.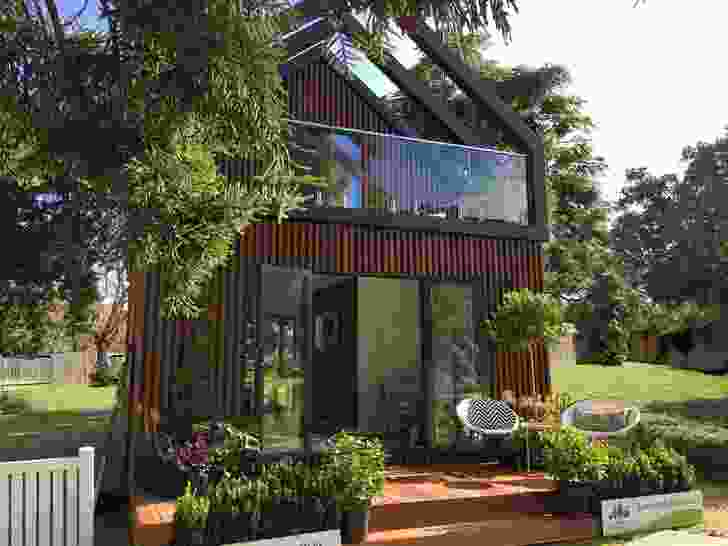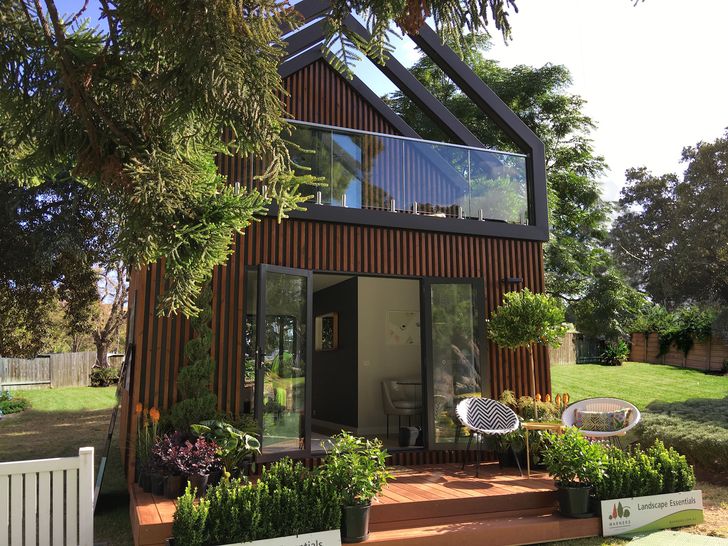 Along with the two architect-designed houses, Nestd is also selling a simpler, cheaper backyard house, The Studio, produced by Ortech Industries, and a miniature faux-Georgian house, The Marquette, from Ravida Homes (complete with articulated pillars and moulded cornices).
All of the tiny houses boast six-star energy ratings and are made with environmentally responsible materials. They are designed so they can be installed and transported with ease and placed in hard-to-access garden spaces.
"Nestd makes the compact home a viable option for Australian homeowners to make the most of their existing space – whether that's keeping older family members at home in comfort for longer, providing respite for growing young adults, or creating a new business space or a holiday rental," said Kieran Callan, general manager of Nestd.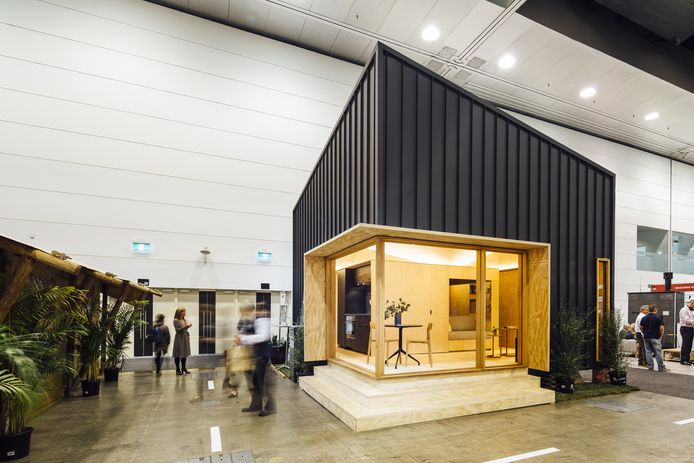 "The initiative is responding to Australia's increased demand for higher density housing solutions, our ageing population, the decrease of housing affordability and the growing popularity of the sharing economy.
"The additional benefit is that all proceeds are returned back to the work of the charity – meaning one tiny house has the opportunity to put a roof over an at-risk young person's head."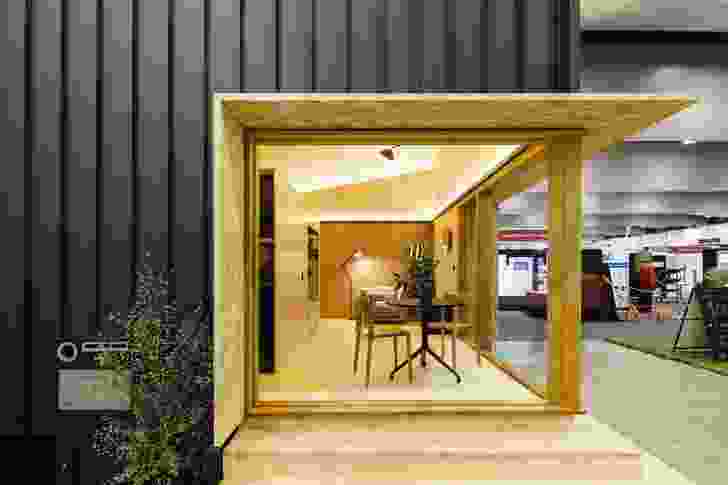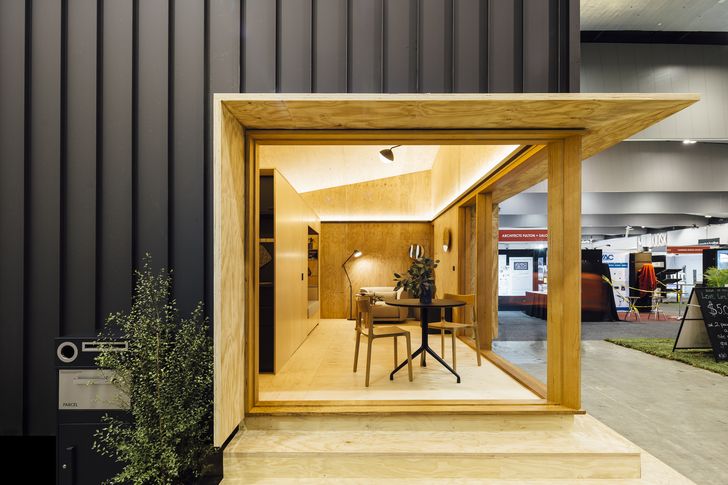 Kids Under Cover is a not-for-profit organization, established in 1989, dedicated to preventing youth homelessness. The organization helps keep families together by providing relocatable studios for young people in a carer's or family's backyard. It runs the annual Cubby House Challenge, which sees architects and designers compete to design the country's best cubby house, which are then auctioned to raise money for the charity.
NH Architecture and Grimshaw Architects have both competed in the challenge in the past.
Nestd is an independent business start-up, wholly owned by Kids Under Cover, whose goal is to generate profits to funnel to the charity.
"We believe Nestd is perfectly placed to deliver not only a great architectural product, but a cost-effective and socially responsible outcome for purchasers as well as the wider community," said Kieran Callan.