Taylor Cullity Lethlean (TCL) has prepared a masterplan for Victoria Square on behalf of Adelaide City Council. Working with Sydney architects TZG and a team of over twenty consultants, TCL is exploring ways in which the symbolic public space can reflect the vision of the city into the twenty-first century.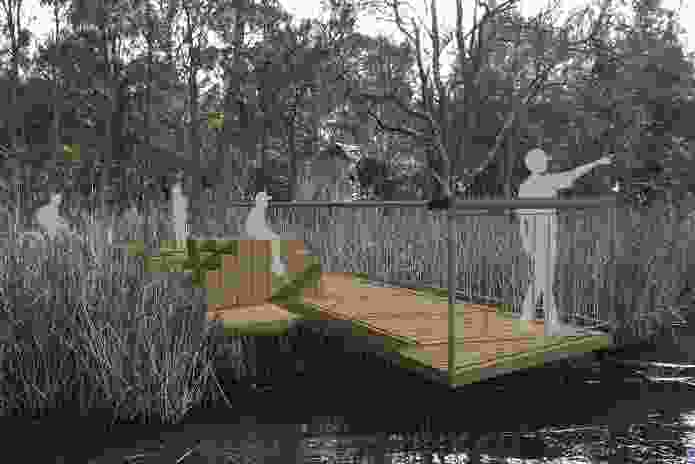 Aspect Studios has been engaged by Warringah Council to design the Narrabeen Lagoon Multi-Use Trail on Sydney's northern beaches. The design must facilitate the predicted sea-level rise and all materials are required to withstand a fifty-year lifespan. Currently under construction, this section of trail will be the first instalment of a shared pedestrian/cycle pathway that will eventually complete the entire loop around Narrabeen Lagoon.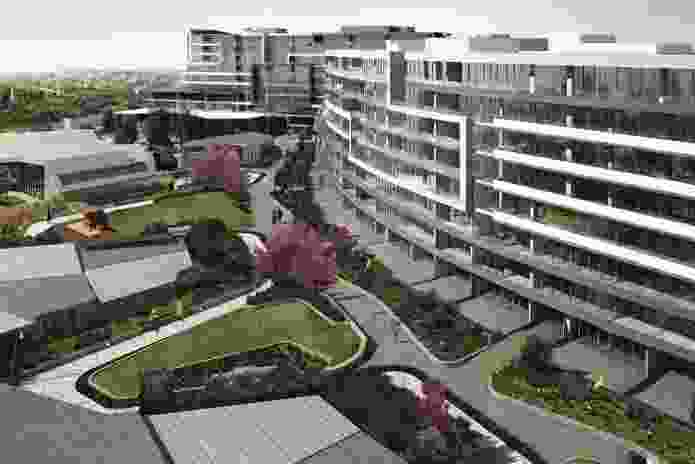 Mixed-use development Tooronga Village in Glen Iris, Victoria has been masterplanned by Plus Architecture with landscape architecture completed by Murphy Design Group. The Gardiner and Heywood apartment buildings have direct access to Gardiner Creek, private gardens and an open-air piazza, restaurants and village-style food market. Both apartment buildings rise out of the rooftop garden which supports a mini eco-system complete with trees and a pond that captures water for both irrigation and toilet flushing.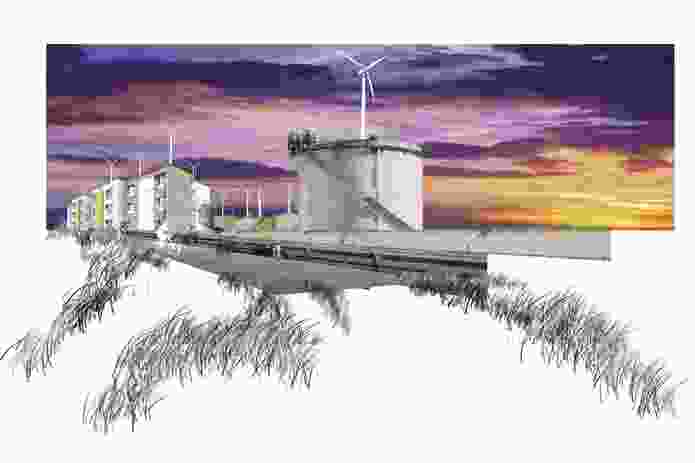 University of New South Wales landscape architecture students Tim Vyse and George Wang were among the top twenty finalists in the AECOM Urban SOS International Student Design Competition. Titled Defibrillation, their project identified the Shell refinery site in Parramatta as a potential future urban precinct for landscape remediation and urban redevelopment into productive parklands integrated with commercial and residential development.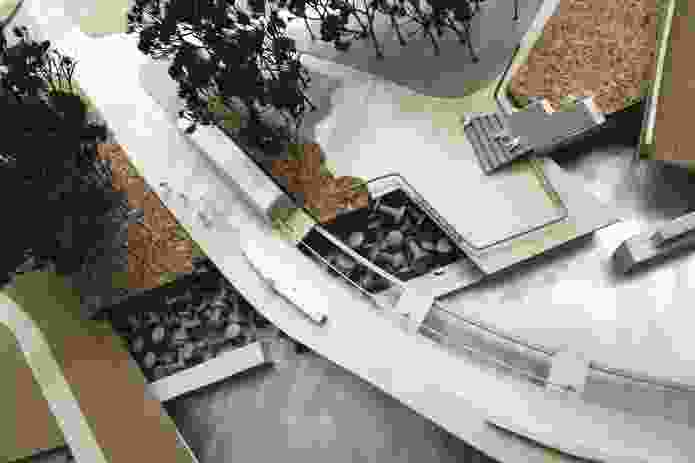 Oculus Melbourne is working with Aurecon and Cox Architects and Planners to deliver the Charles Grimes Bridge Underpass project, a joint undertaking of the Victorian Government's Department of Planning and Community Development and the City of Melbourne. The underpass will integrate an innovative suspended structure and urban design, which will articulate a sense of journey and provide a much-needed and critical shared cycle and walking path link between Docklands, North Wharf and Melbourne's CBD.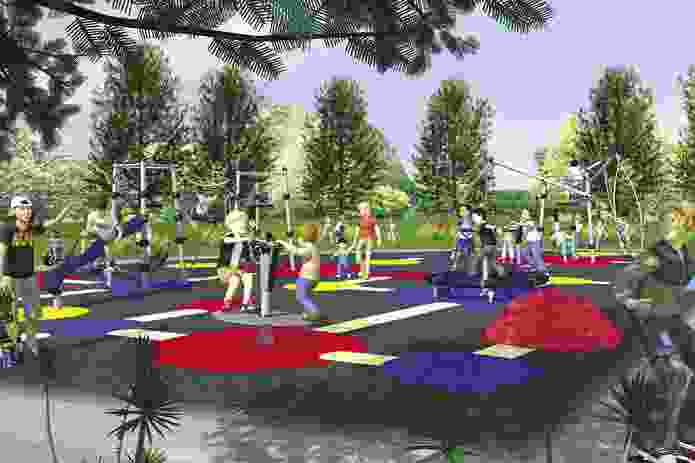 A children's playground in the Ipswich region in Queensland has become Australia's first digital playground, featuring outdoor play equipment with digital, interactive gaming. The system encourages kids to be physically active using a digital platform. Stage two of the project is due to open in early 2011. The playground was designed and installed by Urban Play.

RMIT University student Sarah Lerm has won a competition to design a landscape for Devine Communities' Arndell estate in Melbourne's west. Her design, Follow the Red Brick Road, features a meandering red brick path crossing a dry creek bed surrounded by large basalt rocks and a native plant palette including kangaroo grass, kangaroo paws, dwarf yellow gums and dwarf cushion bushes.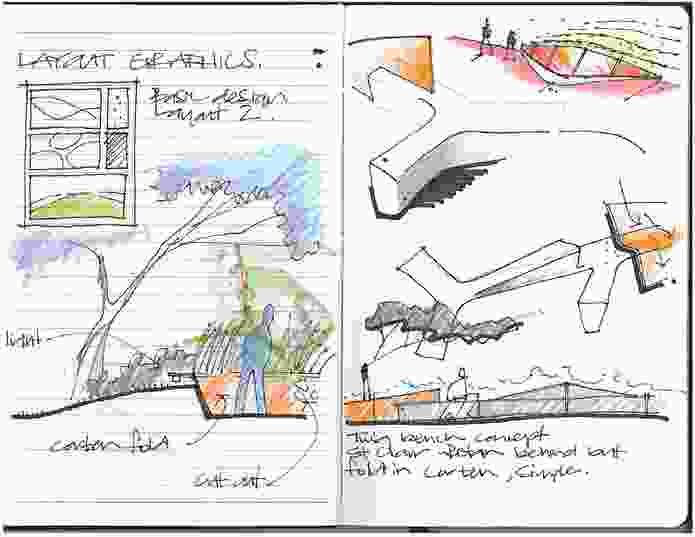 Three members of the Hansen design and planning team recently provided pro bono design work on a masterplan for the proposed Labertouche and District Community Centre after the area was severely affected by bushfires in 2009. The masterplan includes flexible meeting spaces, upgraded recreational areas, safer pedestrian zones, upgraded car parking, public toilets, a "men's shed," new CFA facilities and picnic and playground facilities.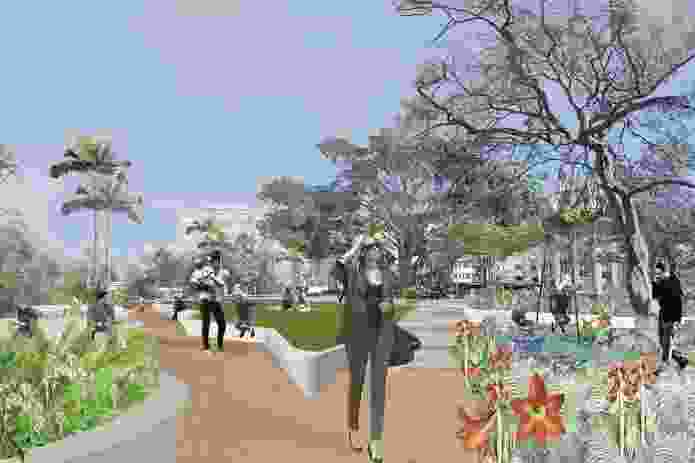 Hassell's Adelaide studio has completed stage one of St Clair, a redevelopment of the historic Cheltenham racecourse in inner western Adelaide. The project will ultimately provide over 1500 new houses, alongside 40 percent open space, a new train station and mixed use development and integrated wetland system. Streetscape design paradigms have been altered to incorporate urban biodiversity, using endemic species, reducing turf and grass to a minimum.
The City of Sydney's proposed renewal of Fitzroy Gardens and Lawrence Hargrave Reserve will respect the parks' extensive seventy-year heritage. The concept plans for Fitzroy Gardens protect the iconic El Alamein fountain and open the park to Macleay Street. Plans also include a bigger playground, sustainability initiatives and improved space for the markets. Council is also considering early concepts for Lawrence Hargrave Reserve to improve sunlight, access and security by removing the top level of the Kings Cross Car Park.
Related topics