What happens when you combine artists, architects, designers, scientists, ecologists and other experts and challenge them to consider our current urban condition? In 2014, Joni Taylor established the New Landscapes Institute (NLI) to find out. Based out of Sydney, the NLI is a project that sets out to explore urban and natural environments by through multi-disciplinary collaborations. An experimental, independent initiative that offers a platform for open-ended investigations into the changing world around us, it works to discover and present ideas outside the traditional avenues available in the realms of art, architecture and design.
The NLI uses both exhibitions and public events to disseminate its workings, but as Taylor describes it is "very much focused on taking work outside of the gallery, especially when addressing urban ideas." According to Taylor, the artists, architects and designers she works with "are all informed by the world around them and their work often straddles the line between activism, community engagement and research." An interesting NLI project that transcends the gallery space is The Long Paddock, which involved creating new land art along the travelling stock routes of NSW. Artists engaged directly with drovers to highlight the routes' environmental, cultural and indigenous significance.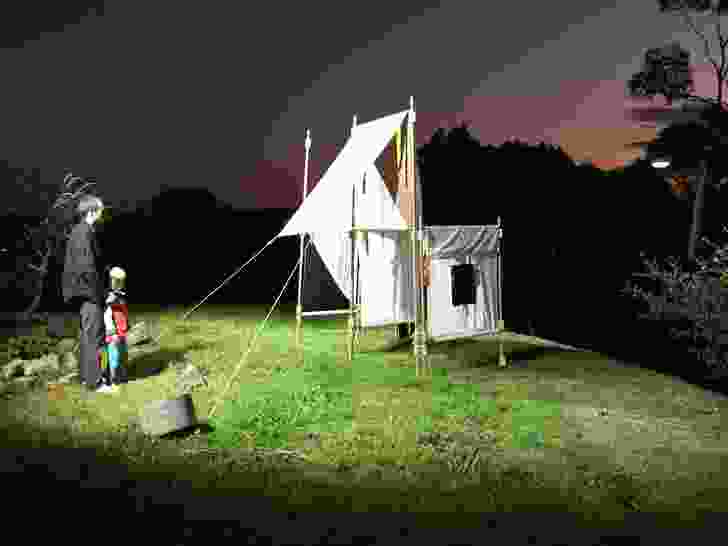 The NLI's latest exhibition has just opened. Entitled Groundwork: From the Archives Up, it focuses on uncovering the unknown and forgotten history of the city through experimental art and architecture. The two-week public program consists of exhibitions, discussions, walks, urban interventions and temporary architecture that forms a contemporary response to historical material unearthed from the archives of Sydney's Government Architect's Office (GAO).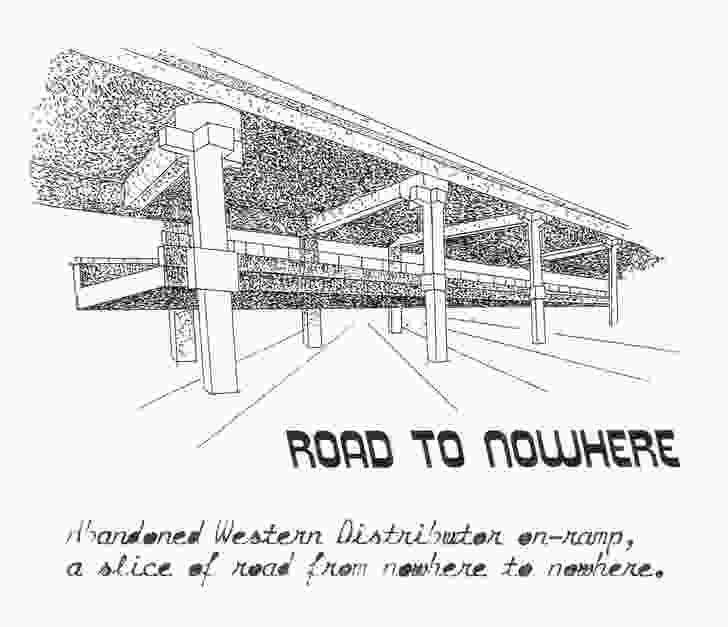 For Taylor, it was crucial that the work generated would not only divulge historical significances but also engage with the relevance of these materials now and into the future. In the exhibition, a selection of archive materials such as maps, plans and photographs are displayed alongside new video, sound and installation work. The works are not what you'd expect. Thought-provoking, captivating and cheeky, they cleverly challenge our notions of urbanity.
Artist, cartographer and author Vanessa Berry's psychogeographic maps draw attention to the mysterious structures around us, including glasshouses, aqueducts, transmission towers and other curiosities of the urban environment. Sarah Breen Lovett's work Otherscapes is a research and performance project that draws on knowledge gained from Indigenous Australian, Druidic and academic resources. Stepping beyond the walls of Gaffa Gallery are artists and architects Heidi Axelsen and Hugo Moline with their work Owner Occupy. As Sydney becomes one of the most unaffordable cites in the world their work enables users to own and inhabit a temporary structure, or "dwelling machine". Watertopias by Future Method Studio and Alvaro Carillo and Carmen Blanco begins by investigating the law of the Queen's Chain, (signifying public access of the shoreline) and goes on to explore the fight for Sydney's harbor foreshore by civilian groups. Zanny Begg's film How to blow up a bubble that won't burst was commissioned by the NLI in response to the Binishell, an experimental dome structure built in NSW schools during the 1970's by the GAO using inflatables and concrete.
In a curatorial sense, Taylor explains that when considering spatial issues "exhibition isn't necessarily always the best outcome – sometimes it may be a book, a campaign or an experiment." The public program Groundwork: Reloaded runs concurrently and takes exhibition ideas onto the streets and waterfronts and encourages the audience to become a participant "in a variety of playful and thought provoking environments."
No architectural archive is neutral; it has been selected by certain individuals during the building of a city and has omissions and disparities. Through Groundwork, the NLI proposes a complementary but alternative narrative to the official history. The selection reveals the possibilities of urban exploration and offers new strategies in dealing with shared civic spaces.
Related topics