Harry Seidler – The Exhibition is only notionally a book about the venerable Australian architect Harry Seidler and very much a book about an exhibition. A record of the globetrotting, monographic exhibition of Seidler's work, Harry Seidler: Painting Towards Architecture, which began in 2012 and ended in 2017 (a documentary of a documentary, if you like), author and curator Vladimir Belogolovsky has documented the curation, production and design of an exhibition that travelled to 16 countries.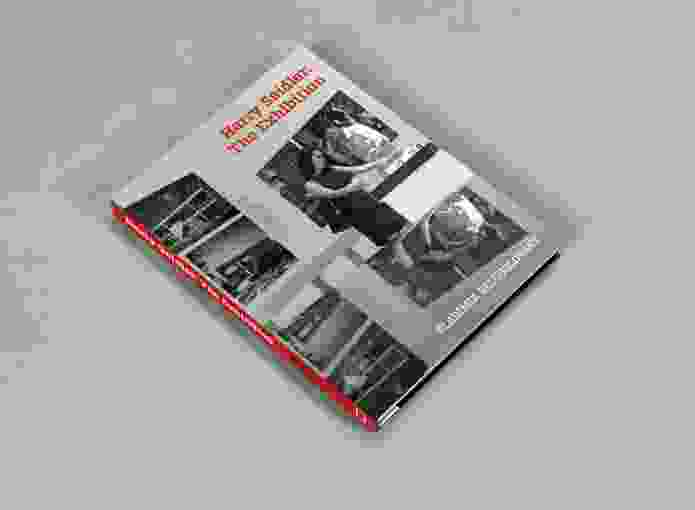 In his foreword, Belogolovsky justifies the content and structure of his "very unusual book" by asking why exhibitions are treated as impermanent and disposable – the subject matter lives on, but the often highly creative work that goes in to putting on a show like Harry Seidler: Painting Towards Architecture is largely forgotten, other than, perhaps, a tattered program found months later at the bottom of a handbag or stuffed into the pocket of a coat. Why, Belogolovsky asks, are some exhibition catalogues produced "without even disclosing that the very reason they were produced in the first place is was to commemorate the organizing of a particular show?"
His response has been to capture the process of making and touring the exhibition by cataloguing many of the pieces of ephemera generated by that process. There are pamphlets, installation floor plans, book layouts, lecture slides, posters, letters, architectural models, table displays, specifications for the size of tables, display cases and canvases, and an exhaustive collection of press clippings of every review, interview and news piece written about the exhibition (including a review for ArchitectureAU by Lucy Moloney, which can be found here).
The almost aggressive level detail is impressive: from the CMYK values for the colours used on the exhibition space (the same red, yellow and blue used in Space-time construction #3 (1923) by Theo van Doesburg ­– Seidler's favourite painting), to the coat Belogolovsky wore every time he gave a lecture (Seidler's own, a gift from wife and fellow architect Penelope Seidler).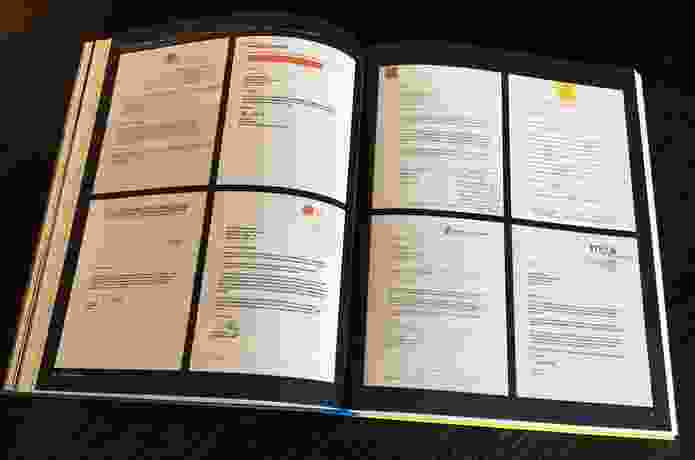 Among the most fascinating of these curios are letters to Belogolovsky from a variety of museums, galleries and embassies, variously accepting and rejecting the exhibition (the Monash Gallery of Art, designed by Seidler, said no), which are sure to engender a kind of anxious empathy in any reader who has, or is involved in, any enterprise that tries to attract the attentions of any gatekeeping cultural institution.
As a record of an exhibition the book has value both for those interested in the curatorial process and for those interested in how to go about effectively communicating architecture in a gallery context, although in places the exhibition-in-miniature is grating to the lay reader (but not, perhaps, the curatorial one), with some handwritten material and detailed architectural drawings republished in tiny, illegible rows, so that we might better appreciate the ways in which they have been neatly laid out in Belogolovsky's elegant table displays.
Devoted as it is to another goal entirely, the book is a tougher sell for someone interested purely as an admirer of Seidler. Those people would be better advised to look into Belogolovsky's earlier book, Harry Seidler: Lifework, published in 2014.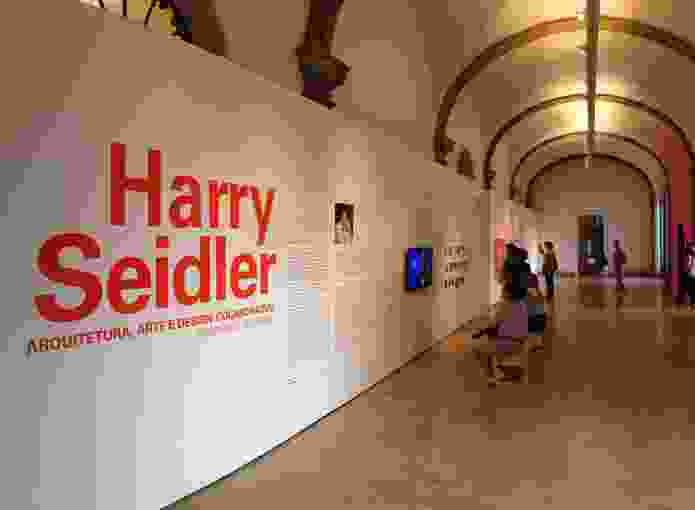 That said, a good chunk of the book comprises photographs and notes documenting the exhibition in its various international instances, beginning in Tallinn, Estonia, in 2012 and ending in Beijing, China, in 2017. There is something moving about the photographs of people in galleries and museums in Sofia, Houston and São Paulo gazing at Max Dupain photographs of Seidler's work. Seidler may be remembered mostly for his work in Australia, but Belogolovsky has played a large part in establishing him as one of the world's most significant modernist architects.
Harry Seidler – The Exhibition is published by Oscar Riera Ojeda Publishers. For more information, go here.