The first leg of Sydney's new driverless Sydney Metro railway project is finished, replete with new train stations and surrounding landscapes designed by Hassell.
The Sydney Metro Northwest train line comprises 36 kilometres of track – 23 kilometres of which are newly installed, with the remainder converted from heavy rail track for use by new single-deck, driverless trains. The conversion involved the closure of the Epping to Chatswood Rail Link, also designed by Hassell, which won the Sulman Medal at the 2010 NSW Architecture Awards and Sir Zelman Cowen Award for Public Architecture at the 2010 National Architecture Awards.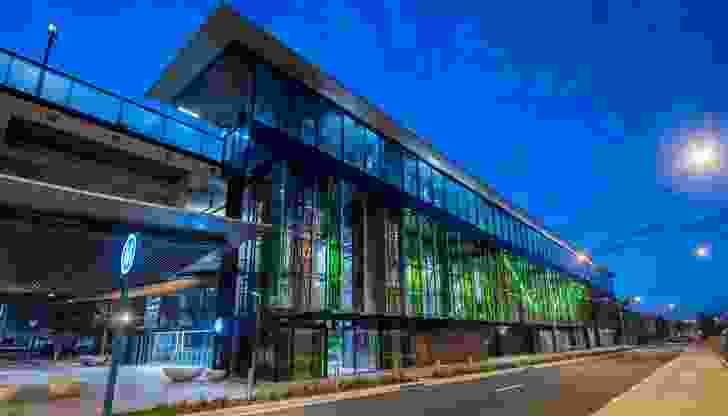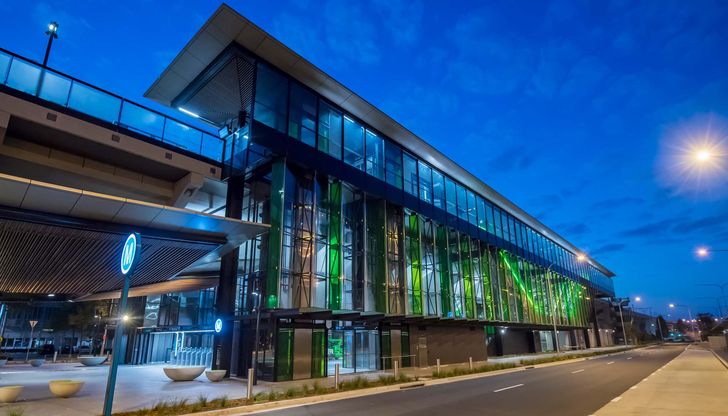 Hassell was responsible for the architecture and landscape architecture for the project as part of the Northwest Rapid Transit consortium. This included the design of all eight of the new stations – at Rouse Hill, Cherrybrook, Castle Hill, Showground, Norwest, Bella Vista, Kellyville and Cudgegong Road.
Many of the stations feature a distinctive canopy, the design of which was inspired by the blue gum leaf. A similar material palette was used across the new lines, including local timber and white concrete.
In addition, the practice produced designs for improvements to the precincts surrounding the station entrances, a large train maintenance facility at Tallawong, a number of multi-level carparks and sundry maintenance and utility buildings. The practice also designed a four kilometre stretch of parkland between Bella Vista and Rouse Hill stations, beneath an elevated section of the railway.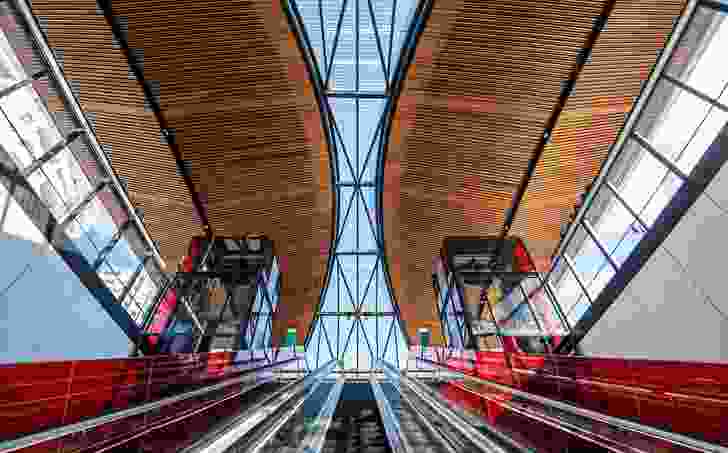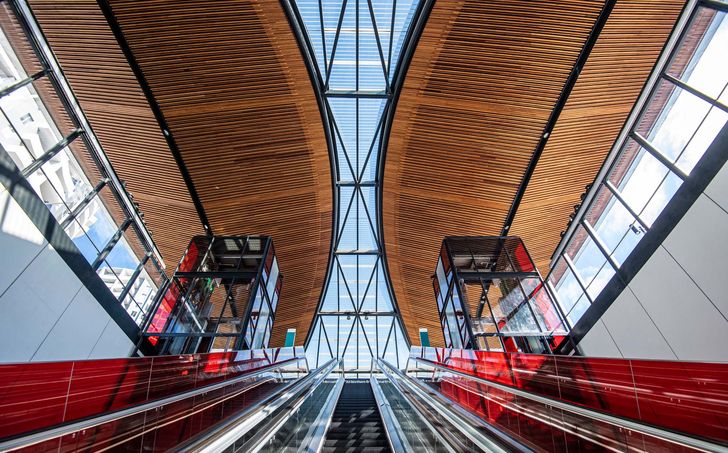 Hassell principal and design director Ross de la Motte said, "it's rare to be able to work on projects of this scale and importance. We have had team members of all levels being able to develop their experience and grow within their profession, some who started their career with us when we first commenced work on the project six years ago.
"This is a world class project delivered by Australian designers for the people of northwest Sydney. I really hope they get great pleasure from using the stations and the Metro. It will change the way people travel and the way they live.
"To be involved in and have an influence on that is really quite special."
The project also involved a large-scale public art project. Titled Light Line Social Square, the artwork is "integrated into the architecture, landscape and engingeering" across all of the new stations. A collaboration between Hassell and artists Michaelie Crawford, director of Studio TCS, and Peter McGregor, director of McGregor Westlake Architecture, the aim was to produce a "feeling rather than a product, integrated and not separate to the station infrastructure."
The second stage of the Sydney Metro project involves the extension of the line under Sydney Harbour, through the CBD and on to Bankstown. Six stations on that line will be designed by Foster and Partners and Architectus, while the Central Station upgrade will be designed by Woods Bagot and John McAslan and Partners.
Related topics