The first stage of a renewal of the State Library of NSW, designed by Hassell, has been completed, with previously closed-off parts of the building open to the public for the first time.
The project saw upgrades to the Western Gallery, the demolition of redundant storage spaces and mezzanine levels to make way for expanded galleries, new amenities for visitors and staff, and accessibility upgrades throughout five levels of the heritage Mitchell Building.
Jacqueline Bokor, Hassell senior architect, said, "This project was all about reinvigorating a cultural icon in the heart of the Sydney CBD and returning over 1,500 square metres of previously inaccessible and newly refurbished space back to the public."
The Mitchell Building was a major focus of the project, with the interiors reconfigured to make passage through the galleries more intuitive. A new staircase was added and the entire building reconsidered in terms of compliance with the Disability Discrimination Act.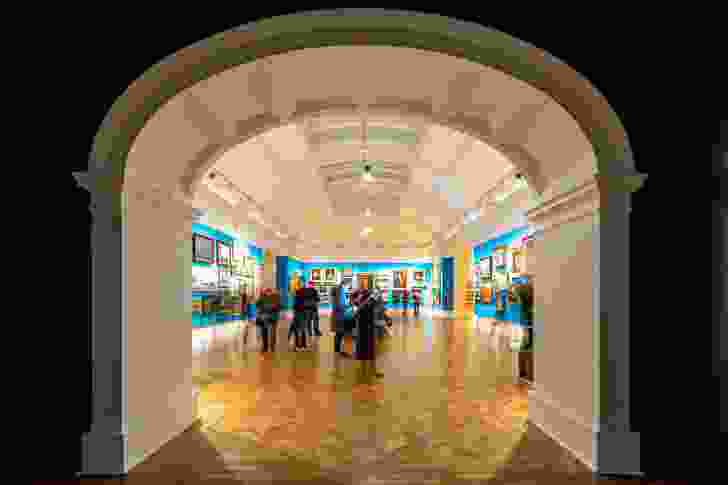 "The heritage of the building meant that work was required to maintain its ability to manage the flow of guests and staff," said Bokor. "This posed both challenging and exciting opportunities, in particular the new staircase that acts as a feature element but also practically assisting in wayfinding for the public facilities distributed throughout the Mitchell Building."
In an interview with ArchitectureAU editor Linda Cheng in 2017, Hassell principal Matthew Todd said the new Mitchell Galleries were designed to complement the library's heritage spaces like "yin and yang," with "different spatial experience to the existing heritage galleries that have pressed metal ceilings."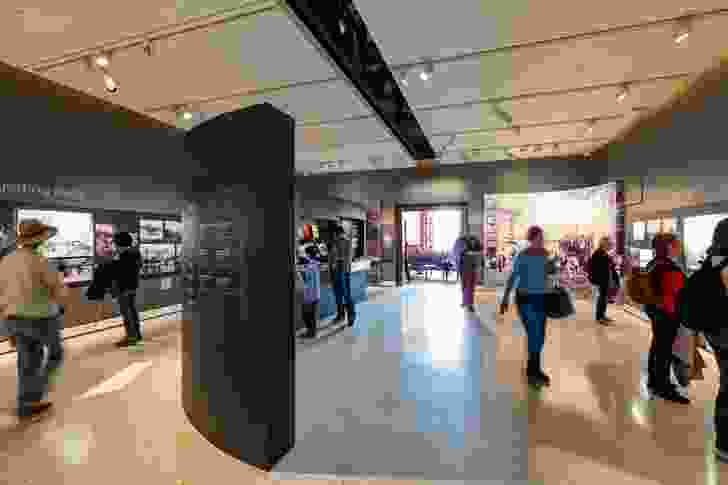 The new galleries "have their own character," but are expressed in neutral colours so as to not overwhelm the existing spaces.
The Mitchell building was originally designed by NSW government architect Walter Liberty Vernon and was completed in 1907. According to its statement of heritage significance, "the building is of aesthetic significance reflecting important stylistic influences on architecture of the twentieth century."
Further plans to redevelop the library include the creation of a 400-seat auditorium in the basement, as well as a rooftop restaurant and function space, as part of the NSW government's plans to revitalize Macquarie Street.