Hassell has designed a reworking of parts of the Supreme Court complex across two adjacent sites in central Adelaide, which involves a series of renovations, insertions and adjustments to the heritage-listed buildings.
The practice previously designed the Adelaide Commonwealth Law Courts.
The main architectural features of the proposal are the creation of a new, glazed public entrance and waiting lobby in Building 2 of the Supreme Court complex located on King William Street. The new entrance and lobby will be clad in bronze-black aluminum folded panels and bronze glass.
Hassell has also designed an extension to Building 5, on the corner of Mill and Gouger streets. The extension will consist of a transparent ground floor with a public security foyer below a judicial conference room clad in fritted bronze glass.
The practice has also designed new landscaping in and around the complex, including a new public courtyard and an internal courtyard lobby.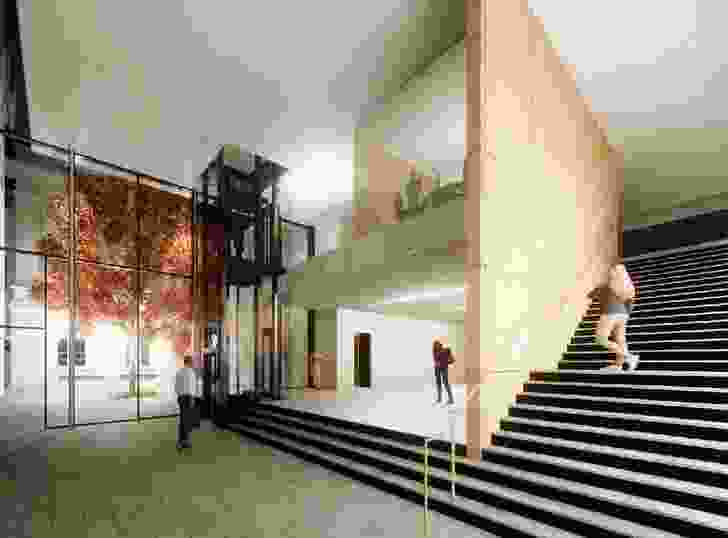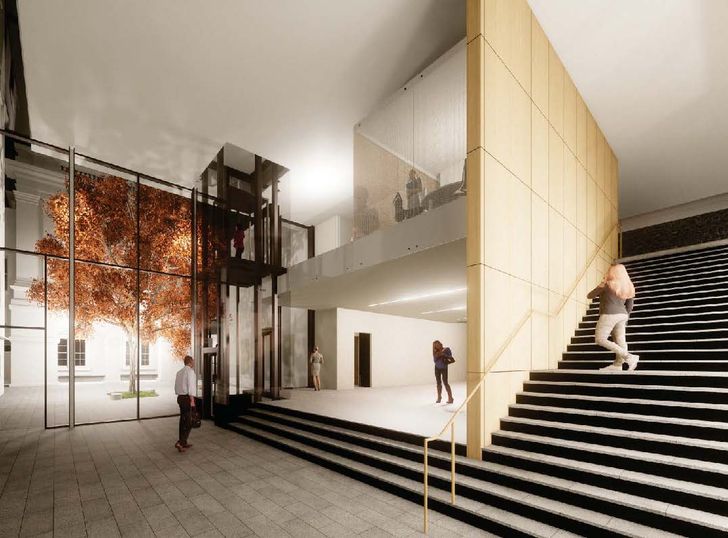 The project would also deliver three new criminal courts (converted from six civil courts) to the Sir Samuel Way building across Gouger Street on Victoria Square as well as the refurbishment of six existing courtrooms and improvements to security and disability access.
The proposal represents a part of a long-term plan to redevelop the wider courts precinct. A proposal overview by urban planning practice Holmes Dyer says the Hassell-designed redevelopment deals with the immediate need for the three new criminal courts.
"This development," the proposal states, "requires the prior upgrade of court spaces in the Supreme Court Building in order to make space for the new criminal courts and, in doing so, triggers the first elements of [a masterplan] which call for an improvement to security, DDA access, a segregation of the public and judiciary and the creating of a new single public entry to the complex."
The main building of the Supreme Court Complex was built in 1869 to a design by colonial architect R. G. Thomas. The complex now consists of five buildings, most with later additions, that were all built at different times. "This has resulted in many functional, security and circulation shortfalls across the site, and has by and large been one of the primary reasons for the current proposed redevelopment," the proposal states.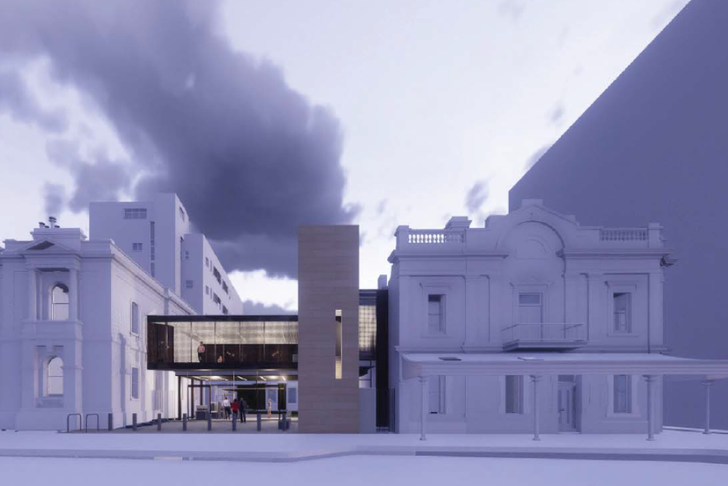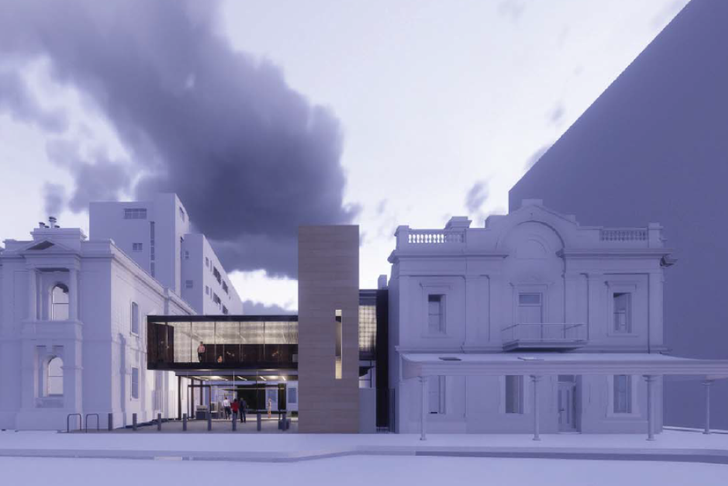 Both the Supreme Court Complex and the Sir Samuel Way Building, built in 1880 and used as a hotel until 1971, are state heritage listed.
An overview heritage statement prepared by DASH Architects says that the heritage values of the heritage values of the Sir Samuel Way Building are "primarily vested in the external form and facades of the building", with the proposed works mostly taking place internally.
The works on the Supreme Court would involve the demolition of parts of the building that are of slight-to-moderate significance.
The proposal is being publicly advertised through the State Commission Assessment Panel until August 29.