New York firm SO–IL and Australia's Hassell have been appointed as the architects of the public spaces in Melbourne redeveloped arts precinct.
The Victorian government announced it would redevelop the Southbank arts precinct in mid-2018, with ARM Architecture and Taylor Cullity Lethlean in charge of the masterplan.
Hassell and SO–IL, who were selected as part of a competitive tendering process, will design an elevated inner-city park and new pedestrian connections as part of the redevelopment, delivering a total of 18,000 square metres of new and renewed open public space.
The practices' design puts a strong focus on nature and will include seasonal gardens by British horticulturalists Nigel Dunnett and James Hitchmough, known for their transformative garden at London's brutalist Barbican Centre.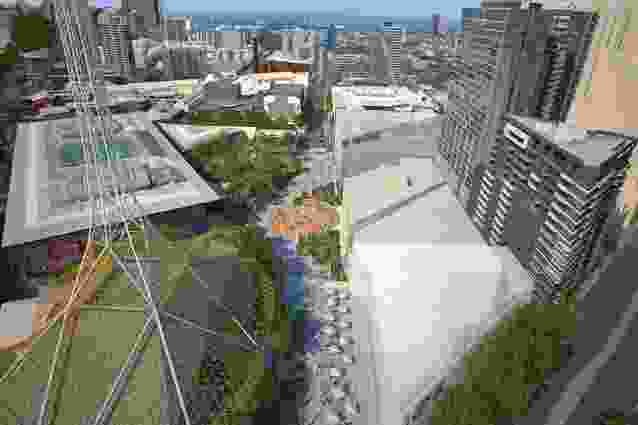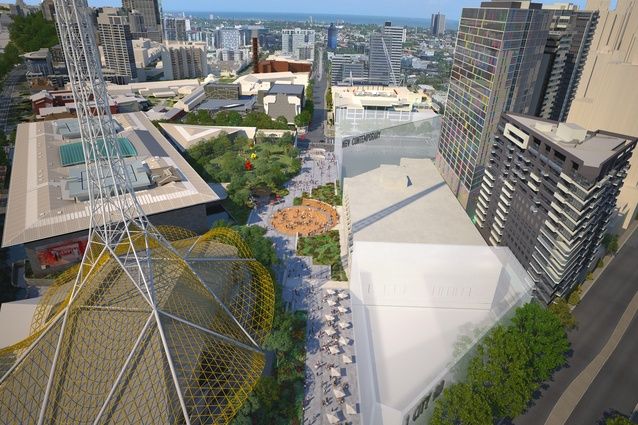 The project's public realm design director, Hassell's Jon Hazelwood, said the public realm would sit at the intersection of multiple forms of art.
"This is an opportunity that can only be realized when the masterplan brings all aspects of the site together – past, present and future – under one strong and connected vision," he said.
"We will explore our deep and meaningful connection to nature by immersing the cultural precinct in dynamic and ever-changing gardens, creating a contemporary civic space that is a destination and attraction in its own right."
The wider redevelopment of the precinct will also include two new buildings: a standalone contemporary art and design gallery for the National Gallery of Victoria to be known as NGV Contemporary and a creative hub housing the Australian Performing Arts Gallery and Australian Music Vault, as well as administrative, education and research facilities and a new centre for independent and small- to medium-sized arts organizations.
Architects have not yet been appointed for those buildings.
Hassell's Ben Duckworth and SO–IL's Jing Liu, joint project directors, said their design would "improve the functional aspects of the existing institutions, incorporate the two new facilities, and invigorate and maximize the public experience in this exciting new chapter of the precinct."
"It's about making it work and making it memorable – a new place people want to go," they said.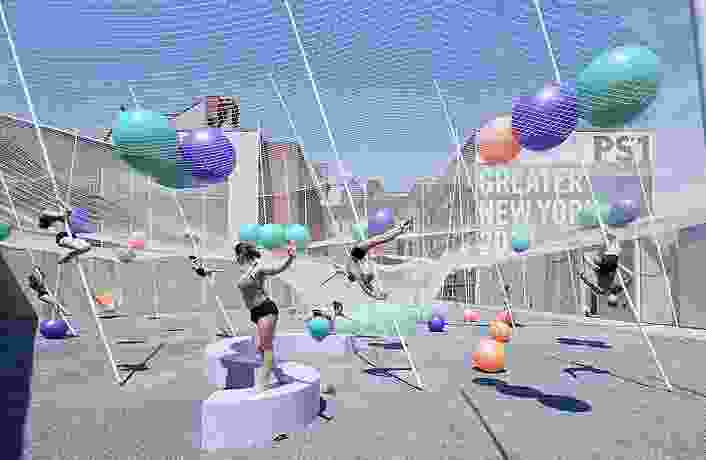 The state government has committed $208 million over two years to the project to kick-start planning and to allow the National Gallery of Victoria and Arts Centre Melbourne to begin raising philanthropic funds.
"This project will reshape Melbourne's cultural and creative precinct, bringing more people than ever into a fantastic new public space and improving access to everything that the Arts Centre and the NGV have to offer," said creative industries minister Martin Foley.
The Brooklyn-based practice SO–IL has experience working with major art museums, having previously designed a "participatory" courtyard for New York's MoMA featuring an interconnected system of poles, nets and balls.
NGV International is exhibiting an architectural installation designed by SO–IL, titled Viewing China, from 8 March, and SO-IL founder Jing Li, who was born in Nanjing, China, will give a talk titled "Visions of Chinese Urbanism" at the gallery on 18 March as part of Melbourne Design Week.
Related topics