Perth's Metropolitan Redevelopment Authority (MRA) has approved a development application for a 30-storey office tower for Perth's Elizabeth Quay designed by Hassell.
The site is owned by the Australian arm of Chevron, the multinational energy corporation, which would be the main tenant of the building once complete.
The tower, to be built at a cost of $360 million, will have more than 52,000 square metres of office space, in addition to retail, hospitality and childcare spaces and a gym located on the lower floors in the three-storey podium. A two-level basement would contain 148 car parks, bicycle parking and end-of-trip facilities. Hassell is also responsible for the project's landscape architecture.
Construction is proposed to begin in 2020.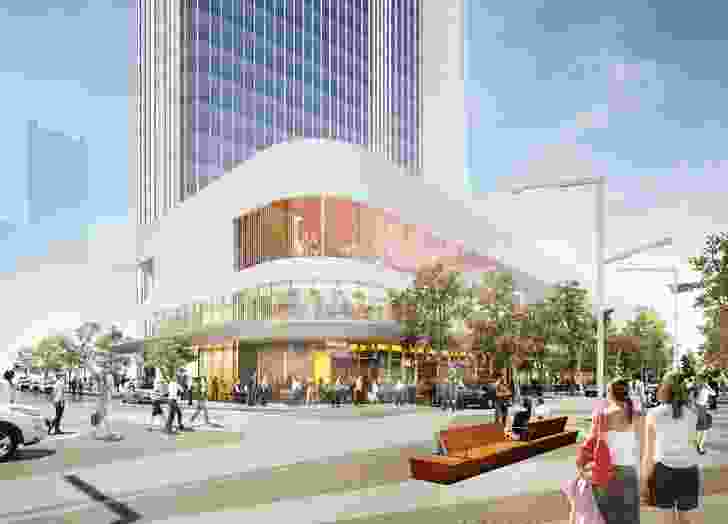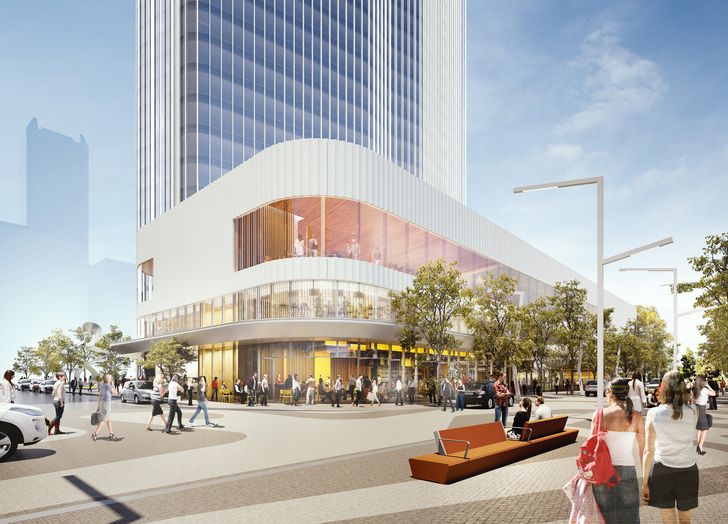 Rita Saffioti, WA planning minister, said, "The McGowan Government is committed to making Elizabeth Quay as self-sustainable as possible into the future – this development is a milestone.
"We welcome the news that after a number of years Chevron Australia's development plans are gaining momentum and we can move forward with delivering a vibrant, activated precinct."
The proposal joins a host of other major private developments planned for Elizabeth Quay, a major urban renewal precinct masterplanned by ARM Architecture. The public domain designed by ARM Architecture and Taylor Cullity Lethlean, was completed in 2016. Other private developments include: the Perth Plus office and luxury apartment complex, designed by New York practice Rex Architecture with executive architect Hassell, which will neighbour the Chevron site to the west; Kerry Hill Architects' EQ West apartment towers, which includes a high-rise public art museum; and an apartment and hotel tower development designed by Cottee Parker. Most recently, ARM Architecture designed a speculative proposal for a public swimming pool floating on the Swan River.
Both the Chevron tower and the neighbouring Perth Plus towers are being developed by Brookfield Australia.
The Chevron tower is the second last private project to be designed in Elizabeth Quay. The remaining site, Lot 4, was purchased by CA and Associates in April 2017 for the development of a new commercial, retail, residential complex, which will also include a post-graduate education facility and short-stay student accommodation. The masterplan for the precinct also includes a nationally siginificant Indigenous Culture Centre.