Designs by Hayball for a new public library in the town of Young, in the South West Slopes region of New South Wales, have been endorsed by the local council.
The library will be built as part of a major upgrade to Young High School, and managed under a "joint-use" model that will see the library operated by both Hilltops Council and the NSW Department of Education.
Brian Ingram, Hilltops Council mayor, said, "Our focus is now working with the Department of Education on the contractual agreement between the parties that will legally commit Council to the joint-use facility."
"We know this joint-use model is precedent setting for a regional area and we welcome the collaborative working relationship we have with the Department of Education."
The building will be located on the ground of Young High School and front Carrington Park. During daytime operating hours, certain parts of the library will be reserved for use by the school, with the public having access to approximately 44 and 30 percent of the lower and upper floors during school hours.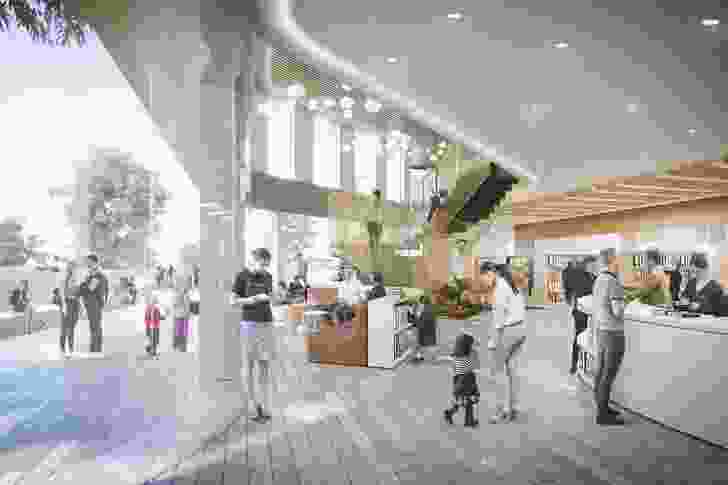 In addition to reading and general library areas, the library will include video conferencing facilities, a multipurpose workshop, a computer lab, youth wellbeing space, a coffee bar and Wiradjuri learning and cultural centre. A "shared, sustainable and interactive" landscaped area used by the school and the community will also be constructed.
Steph Cooke, state member for Cootamundra, said, "The new library will provide the community with a centralized hub for social and cultural enrichment by providing greater opportunities to learn about Wiradjuri culture."
Sarah Mitchell, state education minister, said, "This joint-use project also presents an opportunity to deliver new library facilities and high-quality resources to the wider Young community."
A planning application for the library will be submitted "in coming months," and will be assessed under the State Significant Project process. Construction is expected to begin by mid 2020.
Related topics