International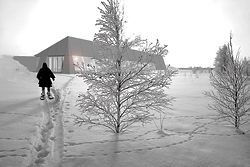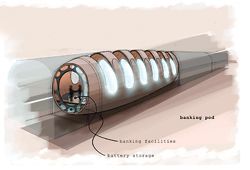 Sonya Redman of UNSW has won first prize in the Berkeley Undergraduate Prize for Architectural Design Excellence, an international essay competition, for "Shaping identity and 'place' in Australian Indigenous housing" // Hue apartments, by Jackson Clements Burrows in collaboration with SC Land's Lance Chu, won the Best Development and Best Apartment awards in the CNBC Asia Pacific Property Awards, judged in London // Suzie Attiwell (RMIT), Simon Knott (Black Kosloff Knott) and Andrew Wong (John Wardle Architects) judged the Best New Product Award at Designbuild Australasia. The winner was Smartbreeze by Smart Roof Australia. Runners up were Cobiax by Danley Construction Products and Monkey Bar by Monkey Steel // Tony Grist has been appointed as international head of architecture for Hassell, and Teerachai Manomaiphibul as a principal in the Bangkok studio // Healthabitat, directed by Paul Pholeros, has been awarded the inaugural International Union of Architects (UIA) Vassilis Sgoutas Prize at the UIA world congress, for "efforts to alleviate poverty" // Louise Cox AM is the new head of the UIA // Buro Architecture + Interiors in collaboration with Hecker Phelan & Guthrie has won Best Hotel Design of the Year at the Interior Design Magazine China Hospitality Design Awards for Jia Shanghai // The Manchester Civil Justice Centre by Denton Corker Marshall has been shortlisted for the UK' Stirling Prize // Peter Stutchbury Architecture won first prize in the Living Steel 3rd International Architecture Competition for Sustainable Housing in Cherepovets, Russia. An honourable mention went to Bligh Voller Nield // HBO+EMTB is working on the master plan and urban design of Akruti Gujarat Biotech Park in India // Stephen Varady and Bob Nation have joined Kann Finch Group based in their Dubai office // Searle/Waldron has won the UN-Habitat Kosovo International Spatial Design Competition for the Mobility Centre Project // Jason Chambers of UniSA has won first prize in the Panini "Share a Vision: redesign the branch bank of the future" international competition // The International Highrise Award by the City of Frankfurt/Main has listed WOHA's Newton Suites, Singapore, as one of the five best high-rise buildings in the world // The World Architecture Festival shortlist includes: Monaco House by McBride Charles Ryan, Warrandyte Police Station by Kerstin Thompson Architects, Pinnacles Interpretive Centre by Woodhead, Mornington Centre by Lyons, Eureka Tower by Fender Katsalidis, Regent Place by Foster + Partners, Permanent Camping by Casey Brown, Nigel Peck Centre for Learning and Leadership, Melbourne Grammar School by John Wardle Architects, School of Medicine, University of Western Sydney by Lyons, Children's Activity Centre by PHOOEY, 61 York Street by Candalepas Associates, Cooroy Art Temple by Paolo Denti JMA Architects, and Southern Cross Station by Grimshaw Jackson Architecture.
national
The Institute's 2008 national awards jurors are Alec Tzannes (chair), Geoffrey Warn, Susan Phillips, Simon Knott and Peter Elliott // Dulux Colour Award winners are: Deacons Law Tenacy by Carr Design Group (Grand Prix), Kiosks by Terroir, Juan Davila by the National Gallery of Victoria, Klein Bottle House by McBride Charles Ryan, Albert Park Residence by Matt Gibson A+D, and Kitina Kietgumjorn of UMelbourne // The Green Building Council of Australia is forming a Third Party Product Certification Expert Reference Panel // Australia and Japan have signed a bilateral agreement under the APEC Architect framework, allowing the reciprocal trade of architectural services // Keith Cottier has stepped down as director of Allen Jack + Cottier to assume the new role of chairman of the board, with other current directors becoming principals of the firm. Associated appointments are: Stephen Black, Jane Johnson, Jim Koopman, Kathlyn Loseby (practice manager), Mark Louw, Kate Mountstephens (adaptive reuse), Andrew Parker, Deena Ridenour (urban design), Bernard Rowe, John Suprun and Alban Wong Too Yuen (finance) as directors; Tim Schwager (China), Anne Warr (China), Kim Siow (Malaysia) and Thien Nguyen (Vietnam) as international directors; Colin Janes as principal of the Brisbane office; Cindy Ch'ng, Belinda Falsone, Scott Norton and John Whittingham as senior associates; and Pip Bowling, David Nelson, Michael Rogers, Samantha Taylor and Katharine Yong as associates // Penelope Seidler AM, Catherin Bull and Peter Corrigan have received Queen's Birthday Honours recognition // Winners in the Australian Steel Design Awards for Victoria and Tasmania include Cox Architects and Planners for the National Institute of Circus Arts building, Studio D'Ambrosio for Under the Moonlight House at Mount Hotham, Connell Wagner for Melbourne Sports and Aquatic Centre (stage two), Suters Prior Cheney for the Boroondara Sports Complex, Structural Challenge for Nigel Peck Centre for Learning at Melbourne Grammar School, PlanIT Design Group for the Melbourne Convention Centre redevelopment, Partridge Partners for the Winged House at Table Cape and Arup for the Travellers, Southbank // Daniel Griffin of RMIT and Jade Myers of UQueensland shared the 2008 Colorbond Steel Biennale Prize.
AUSTRALIAN CAPITAL TERRITORY
The ACT Government is funding a $100,000 planning study for the Melbourne and Sydney Buildings and upgrades to the surrounding area // Australian Style I: Architecture is the first in a series of exhibitions exploring contemporary Australian identity through the creative process. Held 11 September to 8 November 2009, participants include Terroir, Kerstin Thompson, Johnson Pilton Walker, Denton Corker Marshall and Sean Godsell // Stage one of the Belconnen Arts Centre by Williams Ross Architects has begun.
VICTORIA
Professor Geoffrey London is the new Victorian Government Architect // FMSA Architects won the UN World Environment Day Szencorp Green Building Award category for St Leonard's Sustainability Centre // Krisanto Tandyasraya and Allan Xu have founded the practice KHAK // Plus Architecture has appointed Axel Baumann and Jaimin Atkins as associates, Anna Marinelli as head of documentation and Julie Mackenzie as head of fitout documentation // SJB has appointed Oliver Mayger, Tamara Dunkley, Alan Ball and Mirjana Kurbalija as associates // The Premier's Design Awards 2008 were announced in July. "Marks" went to Minifie Nixon Architects for the Australian Wildlife Centre; PHOOEY for the Children's Activity Centre; John Wardle Architects for the Nigel Peck Centre for Learning and Leadership; Robert Simeoni Architects for the Seaford Life Saving Club; McBride Charles Ryan for Monaco House; Six Degrees Architects for the Vault Precinct; Eugene Cheah for Note to Herself Gallery; Ashton Raggatt McDougall for 1010 La Trobe Street; Carr Design Group for Deacons Law Tenancy; The Spatial Research Group, UMonash for Dark Matter; Taylor Cullity Lethlean for the Australian Garden; and Rosalea Monacella and Craig Douglas for Terra Fluxus // Sean Godsell Architects is working on the Design Hub for RMIT // Whitefield McQueen Architects has merged with Irwin Alsop Architects to form Whitefield McQueen Irwin Alsop. Dean Grohn is now an associate // The new Royal Women's Hospital by a PPP consortium including DWI Architects (DesignInc and Woodhead International in association) has opened // James Staughton and Tony Styant-Browne have joined to become Workshop Architecture.
WESTERN australia
Hassell has appointed Dirk Collins as principal // A $10 billion plan to build six islands at Fremantle's North Quay has been proposed by North Port Quay // Architects, urban designers and the Lord Mayor have called for the state government to resurrect a 20-year-old plan for a land bridge linking St Georges Terrace to Parliament House.
northern territory
Bates Smart has won a competition to design three residential buildings at Darwin's Waterfront precinct // Max Weston has been appointed studio manager in Darwin of the recently merged practices Mode Design Corporation and The Architects Studio. The practice has completed a new Aquatic Centre for the Yuendumu Community in Central Australia.
Queensland
Philip Follent is Queensland's new Government Architect // Ron Corbett FRAIA has passed away at age 91 in Brisbane // Julian Raxworthy has joined Donovan Hill as principal landscape architect // Nettleton Tribe has appointed Rodney Moyle as associate director and Selina Chu, David Cohen and Michael Hodges as associates // The Queensland Design on Show Awards winners are: Gold awards – Cox Rayner for Ferry Road Markets Fairweather Proberts, UAP and Graphic Objects for National Police Memorial; Coop Creative for Clayfield Residence and Ingredients Deli; Group GSA for Building Services Authority; Cottee Parker Interiors for Harvey Norman Commercial; Brand and Slater for Consortium Nightclub, Townsville; Michael O'Sullivan of Queensland Art Gallery for Andy Warhol Exhibition. Silver awards – Angela Layton of Arkhefield for the Queensland Art Gallery Cafe; Owen & Vokes for Alderly House; Fairweather Proberts for Three Bistro; Cox Rayner for Suncorp Metway Offices Fitout; Coop Creative for Highgate Hill Penthouse // Ross Whitby and Peter Wolff are now associates at Ceccato Hall and Associates // Commended projects in the Far North Queensland Regional Awards are: Bale Port Douglas by Grounds Kent Architects, (w)Right House by Charles Wright Architects, Cook Shire Council Administration Facility by Studio Mango, Port Douglas Residence by Carr Design, and Innisfail Hospital by Suters // The Brisbane Housing Company has won a UDIA Suncorp Award for Excellence for Oxenham Apartments, Nundah.
south australia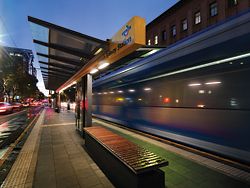 Hassell has appointed David Homburg, Ashley Halliday and Chris Watkins as principals and Mariano DeDuonni as managing principal // The winner of the Adelaide Prize 2008 is the Glenelg Tramline Extension. A Special Citation went to the Northern Lights // The state government has stripped planning powers from the Adelaide City Council for projects over $10 million following the Development Assessment Panel's controversial rejection of Tower 8 in July // Lyons has appointed Edward Berry and Neel Charitra as associates.
TASMANIA
The Tasmanian Government is to establish a government architect // Stephen Loo of Mulloway Studio, is now associate professor at UTasmania's School of Architecture and Design. He will set up Mulloway Studio's Tasmanian operations with Jen Smit // Rebecca Davis has joined CDA Architects as partner. Peter Cripps will retire from his partnership and stay on as a full-time consultant // Birrelli Architects received a National Disability Services Business Award for ten independent living units for people with intellectual disabilities, at St Michaels Association, Launceston.
NEW SOUTH WALES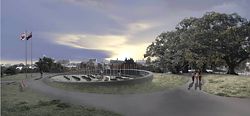 Felix Junker is now an associate at Fox Johnston // Nettleton Tribe has appointed Donal Challoner as associate director and Boris Aguilar, Matthew Andrews, Michael Lam, Gary Lo and Virginia Waller as associates // Hassell has appointed Rob Hawkins and Matthew Pullinger as principals // The new editor of Architecture Bulletin is Peter Salhani, following Trish Bancroft's departure // Keynote speakers at the Metropolis Congress 2008, hosted by the NSW Government, include Karan Grover, Rajendra Pachauri, Saskia Sassen, Carlo Ratti and Shi Zhengrong // Rice Daubney has gone carbon neutral since partnering Climate Friendly // Jane Cavanough (Artlandish Art and Design) and Pod Landscape Architecture have won the design competition, run by the NSW Government Architect's Office, for a memorial to the Australian and Korean veterans of the Korean War // Glen Spicer is now a director of EJE Architecture.
FIXES
Incorrect project credits were supplied for Dock 5, winner of Victoria's Best Overend Award, in the state awards coverage (AA vol 97 no 4 July/August, 2008). The project was designed by John Wardle Architects and Hassell in association.
The UQ Chemistry Building Laboratory Fitout of Levels 9 and 10 was incorrectly credited in the Brisbane regional awards coverage (AA vol 97 no 4 July/August, 2008). The project is by m3architecture, not Wilson Architects.