INTERNATIONAL
Leon van Schaik is guest curator for the Australian section of the Mare Nostrom exhibition at the Rotterdam Architecture Biennale. Exhibiting architects are Donovan Hill, Terroir, Martyn Hook, Richard Black, and Iredale Pedersen Hook + Stephen Neille ›› Denton Corker Marshall Jakarta won a Hotels and Resorts category award at the Architecture+ Awards in Dubai for Maya Ubud, Indonesia. Alan Kueh from ARM was one of the four joint winners of the "Aspiring Architect Award" ›› GHD Architecture is designing the redevelopment of the heritage significant Qatar National Museum, Dohar ›› DesignInc and Fijian firm Maisuia Design have formed a partnership to pursue opportunities in Fiji and the Pacific ›› Paolo Tombesi, UMelb, has a three-year grant from the Italian Government, as part of their Brain Return programme, to fund research about building innovation policies in five countries.
NATIONAL
The RAIA Sisalation Prize, sponsored by Insulation Solutions, celebrates its 50th anniversary this year. Submissions are now open for this year's prize, the editorship of the 2005 issue of the journal series TAKE ›› David Chipperfield speaks in Sydney, Brisbane and Melbourne this month in the second of the Australian Architecture Association's "Black" series ›› Howard Tanner has been elected as an RAIA National Councillor ›› In the New Year's honours, Victorian architect Edmund Ryan AM is now a member in the Order of Australia for service to the community through restoration and upgrading of historic buildings, particularly places of worship ›› Mary Marsland, President of the RAIA SA Chapter 1992–1994, received a Public Service Medal (PSM) in the Australia Day Honours, for outstanding service to the public sector building and construction industry.
VICTORIA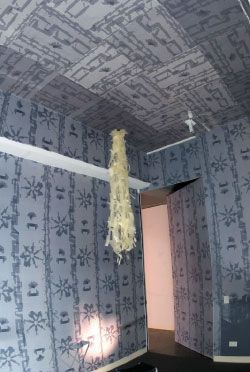 Graeme Gunn, Simon Hanger and Carey Lyon have become RAIA Victorian Chapter Fellows ›› H2o has appointed Alison Binks and Jim Tsoukatos as associates ›› Erica Lauthier is the overall winner of the Rexroth Mannasmann Collective's Suburban Detail of the Month Competition, while Dianne Peacock was the favourite from the November exhibition of the year's entries ›› Construction has begun on K2 Apartments, a green public housing complex in Windsor, designed by DesignInc following a national competition ›› UMelbourne is seeking volunteers for its Architecture Career Mentor Program ›› Dianne Peacock's installation using dye-line prints, A Dreaded Sunny Day, showed at West Space in February ›› The Rexroth Mannasmann Collective has released the following fashion predictions for 2005: the year of bright chrome, resurgence of the breezeblock, all will embrace agricultural baroque, wall-to-wall astroturf, the router as the tool of choice, and 95% of homes to have a feature wall ›› Arup Acoustics has opened SoundLab, which demonstrates how spaces will sound before they're built ›› The RAIA Vic Chapter and the Department of Sustainability and Environment, in conjunction with UMelb, have developed a design-assessment skills subject, Post Graduate Diploma – Planning and Design ›› Cunsolo Architects has appointed Shane Wintershoven and Simone Gourlay as associates ›› ARM has designed the Yarra Arts Integration Project, to house the Melbourne Theatre Company.
TASMANIA
1+2 Architecture is the architect for the fit-out of the RAIA Tas Chapter's new offices ›› Angela Huong Kee Tiong has won the RAIA/Woods Bagot Architects UTasmania Graduation Prize ›› Stuart Tanner and Scott Christensen, JAW Architects, held Pictures in the Pub in Hobart ›› Neal Macintosh is the new President of the RAIA Tasmanian Chapter.
NORTHERN TERRITORY
At the time of writing, Hassell had been approached by the Darwin City Council to extend their waterfront commission to ideas for upgrading Darwin Mall ›› Jackman Gooden Architects have commenced design development and documentation for a new $6M stadium for Territory Soccer ›› Matthews Kapetas Ehrlich and Hassell are designing a new library and recreation centre for Palmerston ›› Jackman Gooden Architects and Susan Dugdale Architect are designing a new Higher Education Learning Centre for Charles Darwin University, Alice Springs.
NEW SOUTH WALES
SJB has established SJB Planning NSW, to operate alongside SJB Architects and SJB Interiors ›› Richard Huxley has joined Rice Daubney as a director ›› The harbourfront port area around Dawes Point, in Sydney's CBD, will be available for development ›› Henry Pollack, architect and Mirvac founder, died in Sydney last year, aged 82 ›› Pittendrigh Shinkfield Bruce have designed Blankers-Koen Park at Newington ›› Sandra Kaji-O'Grady is the new Head of Architecture at UTS ›› Ross Langdon has won the RAIA/Bligh Voller Nield USydney Graduation Prize ›› Bradley Dorn is the winner of the RAIA/GSA Architects UNewcastle Graduation Prize ›› Kristina Bird is the winner of the RAIA/FJMT UNSW Graduation Prize ›› Jason Williams won last year's PMDL Architecture + Design Scholarship ›› Tina Jackson is the new office manager at FJMT ›› Terroir has appointed Sarah Benton as the first company associate ›› The NSW Architects Registration Board has released its policy on continuing education ›› Plans are underway to build a community centre and improved sporting facilities at Yarra Oval for the La Perouse Panthers Rugby League Club. Designed by UTS students Jonathan Lynch, Angela Rowson, Kathryn Bunn, Chantel Carr, Carl Redfern and Wes Baker, it was a finalist in the Designing for the 21st Century competition ›› Dr Deborah Dearing has been elected RAIA NSW Chapter President. NSW Chapter Councillors are: Roger Barrett, Stephen Buzacott, Beverley Garlick, Peter Poulet and Jacqueline Urford ›› Upcoming RAIA NSW Chapter Monday Night Talks include: Ken Woolley on 18 April; Jon King on 2 May; Andrew Burges, Emili Fox and Ashley Dunn on 9 May; and Helen Lochhead and Brian Newman on the Sydney Olympic Parklands Master Plan on 16 May. Prof. Steffen Lehmann speaks at a Wednesday Talk on 11 May ›› In the Soul of the Architect, a group exhibition featuring artworks by Australian architects, showed at the Mary Place Gallery and the RAIA NSW Chapter ›› APESMA Professional Women's Network is running a conference and three-month group mentoring programme commencing in April.
SOUTH AUSTRALIA
Architecture and Film was a major new strand in this year's Adelaide Film Festival. Key adviser Steve Loo conducted a free public forum, Cinematic Space: Sustainability, Transformation and Identity, and a multidisciplinary UniSA colloquium and workshop, Trace: Spatial Cinematics ›› The Louis Laybourne Smith School of Architecture and Design, UniSA, has moved into its new premises at the City West Campus, designed by John Wardle and Hassell. The building also houses the Architecture Archive and UniSA's South Australian School of Art ›› Russell & Yelland Architects and GMB Architects, in association, have completed the Garth Boomer building for UniSA ›› This year is the 40th anniversary of Danvers Schulz Holland Architects. Established in 1964 by Ron Danvers, the practice has a reputation for contextual architecture, urban design and heritage ›› Phillips/Pilkington Architects are doing further work at the Monarto Zoological Park, including a giraffe feeding platform and boardwalk, and extensions to the existing Visitor Centre ›› Carolyn Wigg is the new President of the RAIA SA Chapter ›› GHD, in association with Peter Jensen Planning and Oxigen, have been awarded the urban design for redevelopment of Semaphore Road by Port Adelaide and Enfield Council ›› Hassell Adelaide has appointed Chris Watkins and Ashley Halliday as associates, Daniel Bennett as senior associate and joint discipline leader of landscape architecture, and Sharon MacKay as senior landscape architect ›› Thomson Rossi have completed a new fifty-bed Independent Living Accommodation at Mobilong Prison.
WESTERN AUSTRALIA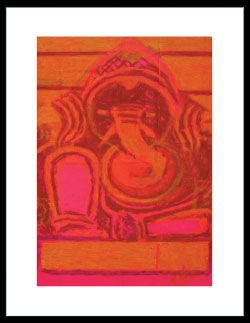 The Hudson Gallery showed 12 Architects: Art by Architects in February. Curated by Peter Christou and Ralph Drexel, it was the gallery's most successful show to date and included work by Ahmad Abbas, Joe Chindarsi, Peter Christou, Ross Donaldson, Ralph Drexel, Libby Guj, Jeffrey Howlett, Adrian Iredale, Paul Jones, Mark Slater, Kieran Wong + Emma Williamson (Coda Studio), and Steve Woodland ›› Sarah Coogan won the RAIA/Spowers Architects Curtin Graduation Prize ›› Cian Davis won the RAIA/Woods Bagot UWA Graduation Prize ›› Hodge & Collard Architects have appointed Nicholas Preston as director and Michael Rainford and Sean Bouwhuis as associate directors ›› GHD Architecture has appointed new principal Keat Tan ›› In the run-up to the WA state election the Liberal Party promised at least $42M towards an international-standard performing arts facility in Perth. The Labor Party promised to sink part of the railway between the CBD and Northbridge, opening up the physical barrier between Perth's entertainment and business districts, and to build a $14.9M convention and entertainment centre in Albany ›› Ian Dewar is the next President of the RAIA WA Chapter.
AUSTRALIAN CAPITAL TERRITORY
The finalists in the Design Ideas Competition for the Canberra International Arboretum and Gardens are: Jones Sonter Architecture and Urbanism, Tonkin Zulaika Greer Architects and Taylor Cullity Lethlean Landscape Architects, Inspiring Place, Anton James Design, and Clouston Associates Landscape Architects. All 45 submissions were exhibited at Albert Hall in February. The winner will be announced in May, following detailed design submissions ›› Brendan Murray won the RAIA/Daryl Jackson Alastair Swayn Architects UCanberra Graduation Prize ›› Christopher Chapman and Ivan Siebel have created a new public artwork, Twilight, on Ainslie Avenue adjacent to Gorman House Arts Centre ›› The Government has committed to building a new National Portrait Gallery, to be located in the Parliamentary Zone close to the National Gallery of Australia. Initial feasibility assessment has been done. Proposals have been requested and received for start-up project management services ›› The Commonwealth EPBC Act's most recent amendments have sparked agency action to update the Heritage Management Plans of all buildings listed on the Register of the National Estate or Commonwealth Register. Building owners are doing the same.
QUEENSLAND
An exhibition on Congrad Gargett Architecture, coordinated by Igea Troiani, opens at the QUT Art Museum on 12 May ›› DesignInc has appointed Cecilia Brown as associate in their Brisbane office ›› Eight consortia have been shortlisted in a competition to design Laguna Village, part of the Laguna Whitsundays development. They are: Allen Jack + Cottier, Lahz Nimmo Architects and John Andreas Design; Bligh Voller Nield, Addison Associates, Durbach Block, Wendy Lewin Architect and John Wardle Architects; Cox Rayner Architects; Fender Katsalidis Architects; Johnson Pilton Walker; ML Design, Richard Kirk Architect and Arkhefield; Troppo Architects and Stutchbury and Pape; and McGauran Gianninni Soon and Donovan Hill ›› Twelve architects are designing houses for Elysium Noosa, a $400M residential development at Noosa Heads: Arkhefield, Bark Design, Bligh Voller Nield, Cottee Parker Architects, Cox Rayner Architects, Elizabeth Watson-Brown, Fairweather Proberts, Gabriel & Elizabeth Poole Design Co., Lahz Nimmo Architects, Richard Kirk Architect, Spence Pearson Architects, Woods Bagot. The landscape architects are Edaw Gillespies ›› BANg!, the Brisbane Architects Network, began in late 2004. The online forum is described as an open discussion group for architects and designers in Brisbane and beyond ›› Joachim Margarit won the RAIA/Cox Rayner Architects and Planners UQueensland Graduation Prize ›› QUT and Brisbane City Council will redevelop the Howard Smith Wharves, Petrie Bight, as a parkland project called Under the Bridge ›› Drawing Together: Convergent Practises in Architectural Education, the Association of Architecture Schools of Australasia conference, will be held at QUT, September 29–30. Plenary speakers include: Professor Michael Speaks, SciArc; Thomas Leeser, Leeser Architecture, New York; Professor Jo Noero, UCape Town, Noero Wolff Architects; Professor Mark Wigley, Columbia University; Esa Laaksonen, Alvar Aalto Academy; Jimmy CS Lim, CSL Associates, Kuala Lumpur; Wong Mun Summ, WoHA Designs, Singapore. A design masterclass will be conducted by Brit Andresen. Abstracts are due 30 March ›› A regional conference will be held in Cairns, 26–27 August, coinciding with the RAIA National Council Meeting ›› "Opportunities", the yearly Grass Roots Forum in Brisbane, will be held May 26–27 ›› Discussion continues regarding the proposals for the North Bank Development along the CBD edge of Brisbane River ›› The Brisbane CBD Masterplanning exercise led by Trevor Reddacliff has moved into an all-day workshop phase ›› Teneriffe's historic Australian Mercantile Land and Finance Company woolstore on Vernan Terrace – designed by Robin Dods and built in 1912 – is being converted into 89 up-market residential apartments, to be known as the London Woolstore Apartments ›› Andrew Feeney has established Oceania Urban Design & Landscape Architecture in Brisbane. He recently returned from working with Dutch practice WEST 8 ›› GHD Architecture has appointed new principal Peter Bicevskis.