INTERNATIONAL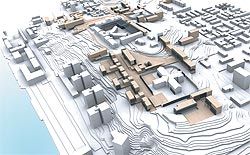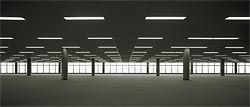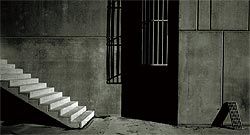 The Architecture Foundation Australia will hold a master class in New Zealand, 18–24 September. Tutors are Ian Athfield, Richard Leplastrier, Peter Stutchbury and Lindsay Johnston • Denton Corker Marshall has designed Presto, a new coffee cup for Alessi • Sean Godsell gave lectures in Paris at the Societe Francais Architects and Paris Belleville School of Architecture and is guest lecturer in October at the Haus der Arkitectur in Graz • Shortlisted architects for the master plan and library for the new UNSW Asia in Singapore are WOHA, Kerry Hill Architects, FJMT and Architects 61, Bligh Voller Nield and RSP Architects, and CM+ and Geoff Malone International • Lee & Kerry is a joint winner of the open international ideas competition held in Turku, Finland for the central Kakolanmäki hill site • Steffen Lehmann is curating an exhibition of Queensland architecture, The Alphabet of the City, in Chongqing, China, which coincides with the Fifth Asian Pacific Summit in September • Woodhead International has a joint venture agreement with Italian architects Interplan Seconda. The new entity, Woodhead Interplan Srl, will be able to bid for EU projects • Felix Riedweg, an Australian Business Volunteer, is designing a new hospital for Banda Aceh, to replace the Permata Hati hospital destroyed by the December tsunami • Carr has opened an office in Guangzhou • The NSW Government Architect's Office won the Simulation and Visualisation Section for Building Information Modelling at the Bentley Systems Conference • The Summer Exhibition at the Royal Academy of Arts in London includes Barrie Marshall's original sketches for the new Stonehenge Visitor Centre and Interpretive Museum, by Denton Corker Marshall, which is awaiting planning approval • Lab architecture studio are part of the Paris 2012 Olympic bid.
NATIONAL
The Productivity Commission will undertake a public inquiry into the conservation of Australia's historic heritage places. Written submissions are due by 29 July, with recommendations handed down next April • Woodhead International has appointed John Churchill as non-executive chairman. The practice has also appointed Jason Pruszinski, Adelaide, as regional principal; and the following associates: Sam Nairn, Adelaide; Karl Traeger, Shanghai; Alex Nock, Melbourne; and Olivia Zanardo, Guy Antonini and Graham Bolton, Sydney • The RAIA's new National Education Manager is Colin Dwyer, who takes over from Catherine Evans who is now National Continuing Education Manager • The City of Melbourne's CH2 (Council House 2) has won the Green Building Award at the United Nations Association of Australia World Environment Day Awards. The principal architect is Mick Pearce, with design and documentation by DesignInc • The Cement Concrete & Aggregates Australia Public Domain Awards have been announced. Best Overall Project was the National Emergency Services Memorial, by Aspect Melbourne. Other winners were: North Terrace Redevelopment Stage 1 by Taylor Cullity Lethlean with Peter Elliott; The Hive, Erina Fair by Anton James Design; Rocks Riverside Park by Brisbane City Council Landscape Architect – City Design; and the Shrine of Remembrance Courtyards by Ashton Raggatt McDougall. Commendations: Building B (Phoenix) Courtyard, Deakin University by Rush Wright Associates; Central Drainage Reserve by Oculus; Former BP Site by McGregor & Partners; North Terrace Redevelopment Stage 1 by with Peter Elliott; Craigieburn Bypass by Taylor Cullity Lethlean with Tonkin Zulaikha Greer Architects and Robert Owen; Monash University Service Centre, Caulfield Campus, by Lyons; Public House by Six Degrees; Art Panel at Galleria Apartments by Fairweather Proberts Architects; Coomera River Foreshore, Charles Holm Park, by Hanson Masonry – Civil Projects; Standat Westgate Bridge Memorial Park by Mark Stoner with Coomes Consulting Group; and DPI Queenscliff Centre by Lyons • The Wheatsheaf Residence by Jesse Judd won the Housing Industry Association's Most Innovative Use of Steel Award • Brett Boardman is the Canon/AIPP Australian Professional Photographer of the Year.
TASMANIA
Timothy Hill is chair of the international public art conference Claiming Ground, Hobart 29–30 August, which celebrates the 25th anniversary of the Art for Public Building Scheme in Tasmania. Participants include Leigh Woolley, Peter Tonkin, Steffen Lehmann, Ann Cleary, Bridget Smyth, and Eva Rodriguez Riestra • Peter Elliott is the head of the Sullivans Cove Waterfront Authority Design Panel, which includes Barrie Shelton, Leigh Woolley and Sandra Hogue.
VICTORIA
Robert Simeoni Architects has won the competition to design a new clubhouse for the Seaford Life Saving Club • Black Kosloff Knott Architects, Cassandra Complex, , Harrison & Crist Architects, Iredale Pedersen Hook Architects, Jackson Clements Burrows, Minifie Nixon, Neil & Idle Architects, and Staughton Architects are all participating in the Pavilions for New Architectureexhibition at UMonash • Cox Melbourne have appointed Marc Raszewski, John Hayball and Ryan Russell as associates • At the inaugural Architectural Excellence in the South East Awards, Robert Simeoni Architects won the premier prize for Woolamai House. Other winners were: John Wardle Architects for Vineyard Residence, Inarc Architects for Planex Factory, NMBW Architecture Studio for Somers House, Charles Steinic Design Group for Merricks General Store, Prior & Cheney Architects for Beaconsfield Community Complex, and Tract Consultants for Moonah Links Development. A commendation went to Max May for Saltwater House.
AUSTRALIAN CAPITAL TERRITORY
The new ACT Heritage Council now includes community and industry representatives as well as heritage experts. Peter Freeman has been reappointed as chair • The Living City Ideas Competition for Civic and City Hill has been launched • The National Capital Authority's plan to rezone the main avenues leading to Parliament House to allow for commercial development has caused controversy among residents • Mike Zissler is the new Chief Executive of the ACT Government's Department of Urban Services • Space 2 by Bruce Townsend Architects has been launched • bda architects has designed the proposed home for the new Fair Wage Commission and the old Industrial Relations Commission • The revamped Canberra Central Task Force will advise the ACT Government.Trevor Reddacliff, Colin Stewart and Susan Holliday • HBO+EMTB Canberra has appointed Andrew Wilson as director of architecture • Taylor Cullity Lethlean and Tonkin Zulaikha Greer have won the Design Ideas Competition for the Canberra International Arboretum and Gardens • DA has come through for two buildings by Cox Humphries Moss, part of a major mixed-use redevelopment of section 84 in the city • Daryl Jackson Alastair Swayn are seeking approval for the CSIRO Entomology project at Black Mountain and are architects for ANU's new Advanced Instrumentation and Technology Centre at Mt Stromlo • Nettleton Tribe • NSW-based Tanner Architects, Luigi Rosselli and SA-based JBG Architects have won the competition for a new head office for Casella Wines at Yenda, near Griffith.
SOUTH AUSTRALIA
UniSA's Architecture Museum opened in May in the new Kaurna building by John Wardle Architects in association with Hassell. This includes a permanent and public archive for 150,000 items documenting Adelaide's architectural history • Woods Bagot are designing the new headquarters for Forestry SA in Mount Gambier • Russell & Yelland Architects are master planning Concordia College, Highgate, and are working on its new Resource Centre as the first stage.
WESTERN AUSTRALIA
The Department of Housing and Works has appointed Jones Coulter Young with Iredale Pedersen Hook Architects, and DesignInc for two inner city, medium-rise housing developments in Perth • Gerry Kho and Diana Goldswain were both awarded the EG Cohen Medal • Brian Wright has won this year's Architects Board Award • The Department of Housing and Works are running an open housing design ideas competition, Building for Diversity, for a site in Northbridge, in conjunction with The National Housing Conference in October • The shortlist for the redevelopment of Perth's Old Treasury buildings is: Donaldson and Warn, Sandover Pinder, Peter Elliott Architects and Palassis Architects; James Christou and Partners and Denton Corker Marshall; ARM; and Woodhead International and Tonkin Zulaikha Greer.
QUEENSLAND
Brisbane City Council will hold an international design competition to redevelop King George Square • John Hocking has left QUT to join Architectus • Steffen Lehmann has joined Suters Architects, in addition to his role at QUT • Proposed changes to Brisbane's City Plan include protecting every structurally sound pre-1900 house in a demolition control zone. This may be extended to pre-1946 houses • UQ has opened the new $24M Sir James Foots building, by Wilson Architects • Winners of the Queensland Design Awards included: Hassell for the Bank of Queensland Head Office Fit-out; M3 for the Centre for Marine Studies fitout, UQ; David Raby Architects for The Coro Hotel; Phorm + Go-Sam for Shroud House; Brand + Slater Architects in association with RAL Architects for Comiskey Residence; Jill Kinnear for Veil and Memory, memorial artworks for Suncorp Stadium; and Michael Kisluk of The TVS Partnership for 743 Ann Street • The RAIA's Queensland regional awards are underway. Northern Queensland Building of the Year is the Combined Mess Facility, RAAF Base, Townsville, by Conrad Gargett Architecture. Commendations went to Riverview Hotel, by Architect North; Halsall Residence, by Troppo Architects (Qld); and Kalkadoon Aboriginal Sobriety House, by Deborah Fisher Architect • Central Queensland House of the Year is H Residence by Brian Hooper Architect • Far North Queensland Building of the Year is the Centre of Contemporary Art, Cairns, by Peddle Thorp Architects (Cairns). Far North Queensland House of the Year is Machans Beach House by Deborah Fisher Architect. Commendations went to Tree House by Peddle Thorp Architects (Cairns); Torres Strait Cultural Centre by Michael Ferris & Partners; Sea Temple Resort & Spa, Palm Cove, by DBI Design; Brooks Beach House, Mission Beach, by Insideout Architects; Pier Ba, by MMP Architects; and MMP Architects Office by MMP Architects • Mackay commendations went to the Visitors Centre, Mackay Regional Botanic Gardens, by Fulton Trotter & Partners; and Roebuck Plumbin, by James Riddell Architect • Darling Downs commendations went to Dogwood Crossing at Miles by Fulton Trotter & Partners and Hatton Vale Cathedral by Kaddatz Architects • Brisbane Building of the Year is Brisbane Magistrates Court by Cox Rayner Architects with Ainsley Bell + Murchison. Brisbane Houses of the Year are Newmarket House by Owen and Vokes; and N House by Donovan Hill. Commendations went to Queensland College of Art, Griffith University, by and Donovan Hill; UQ – Business School Downtown, by Bligh Voller Nield; Leftbank Apartments by Bligh Voller Nield; The Workshops Redevelopment by Bligh Voller Nield; Mt Coot-tha Residence by Paul Uhlmann Architects; Brisbane Grammar School – Middle School by Bligh Voller Nield; Caroma at Designex & DesignBuild by Bligh Voller Nield; The Refinery by HPA Architects; Brisbane Veterinary Specialist Centre by Archibett Architects; Isuzu Truck Showroom by Cox Rayner Architects; QUT International College Addition by Mark Jones Architects; Rocks Riverside Par, by Brisbane City Council – City Design; small lot on farm by BASE Architecture and Design; Forest Lake State High School by Project Services (Qld Gov); QUT – Creative Industries Precinct by Hassell in association with FJMT; Bank of Queensland Head Office Fitout by Hassell; Stockland Office Fitout by Hassell; FigTree Pocket House by Bligh Graham Architects; Griffith University Campus Club by Brand & Slater Architects; Six Neighbour House by Donovan Hill; MacDonald House by James Russell Architect; Carlson House by Peddle Thorp Architects; Oxley Creek Environment Centre by Mulder + Kennedy; Porsche Centre Brisbane by McKerrell Architects; Meares Residence by Michael Kennedy Architect; and Hamilton Residence by Steendyk.
NEW SOUTH WALES
HBO+EMTB has appointed Graeme Allen as a director • Davina Jackson has joined UNSW as their New South Global Associate Professor of Multi-Disciplinary Design, working with Richard Hough who has been appointed professor • Work has begun on the renovations to the Sydney Opera House • Winners at the Parramatta City Heritage Awards included Tanner Architects for conservation of Parramatta Town Hall; and Graham Edds for the conservation of Granville Town Hall. Awards of merit included Tanner Architects for the master plan for UWestern Sydney, Parramatta campus; and the NSW Government Architect's Office with Casey and Lowe for the Parramatta Children's Court site. Commendations included Graham Edds and Associates, Clive Lucas and Alan Croker for architectural advice on restoring 1820s paint schemes for Elizabeth Farm; and Rod Howard for the restoration of Hambledon cottage • Tonkin Zulaikha Greer Architects in collaboration with Lahz Nimmo and Marsh Cashman Koolloos have won the competition to design 76 houses for Landcom in the former Willoughby Market Gardens • The NSW Government are holding a two-stage international competition to redesign East Darling Harbour (Millers Point). The jury is Deborah Dearing, Chris Johnson, Philippe Robert, Jennifer Westacott, Jack Mundey, Peter Joseph, Tim Entwisle, Edward Blakely, Michael Coutts-Trotter and Neil Bird • Philip Goad, Chris Johnson, Heidi Dokulil, Cerentha Harris, Alan Saunders and Mark Wakely spoke at Writing Home, a panel at the Sydney Writers Festival • The Aboriginal Housing Company has released its proposal for redevelopment of Redfern–Waterloo and the Block • Architectus has appointed Stewart Verity and Peter St Clair as associate directors and John Riordan as associate • Tonkin Zulaikha Greer have won a competition to design the Joy Yeo Performing Arts Complex, a new 350-seat theatre and studio building at Roseville College • Winners at the NSW National Association of Women in Construction awards included Diane Armstrong of PTW Architects who won a merit in the Crystal Vision Award. Marianne Foley, of Arup, won the Innovation Award for "Water Cube", The Beijing National Swimming Centre; Elizabeth Carpenter, FJMT, won the Design Award for Historic Houses Trust – the Mint; with merits going to Dianne Jones, PTW Architects, for Jarrah House at Little Bay; and Cathy Kubany, Department of Commerce, for Chatswood Police Station. Leone Lorrimer of Woods Bagot won the Businesswoman Award.
Related topics