INTERNATIONAL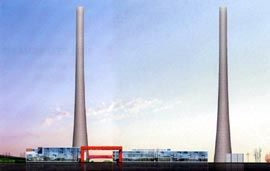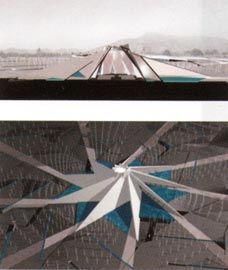 Ashkan Mostaghim of Williams Ross Architects and Theodora Alana Kioussis of Grant Amon Architects are one of four finalists in the international design competition for the Baha'i House of Worship in Santiago, Chile ›› Federation Square will be included in Open: New Designs for Public Space,, an exhibition at New York's Van Alen Institute ›› GroupGSA is one of six practices selected for a design competition for the Beijing Shooting Range for the Beijing Olympics. Ryder Associates has been selected for the Laoshan Cycling Velodrome competition ›› BAU International has won an invitation-only design competition for a Sustainable Village for the Zhejiang Province Electrical Power Company in Ninghai, China ›› A collaboration between Lab architecture studio and Atelier Seraji of Paris is one of seven teams shortlisted in a competition for social housing in White City and Rayners Lane Estate, London. Run by the Commission for Architecture and the Built Environment, the competition provides support for experimental Franco-British partnerships to design affordable social housing in France and England ›› Walter Burley Griffin and Marion Mahony Griffin's drawings for Canberra have been included as national treasures on UNESCO's register of Australia's most important documents ›› DesignInc, in association with Food Service Retailing, are designing a new 5,000 square metre food court in Dubai ›› Two Australian practices have received Honorable Mentions in the Kenneth F Brown Asia Pacific Culture and Architecture Design Awards: Ashton Raggatt McDougall for the National Museum of Australia; and Lab architecture studio with Bates Smart, for Federation Square.
NATIONAL
2004 has been named the Year of the Built Environment following lobbying from the RAIA, led by Warren Kerr ›› Tom Uren has received the Special Award in the Energy Australia National Trust Heritage Awards "For his consistent dedication in his role as a protector of our heritage in NSW and across Australia" ›› The Dupont Design Awards have been announced. Healthcare was won by Phillips Smith Conwell Architects and Bickerton Masters Architecture for Mater Children's Hospital, Brisbane. Hospitality went to Casa Forte Design for Strike on Chapel. Public Space/Retail was won by Design Solutions Australia for Underwater World, Mooloolaba ›› Angel Dimitroff, Robert Adams and Graham Jahn have been elevated to Life Fellowship of the RAIA ›› Landscape architecture and urban design practices EDAW Australia and Gillespies have merged to become EDAW Gillespies Australia ›› Antony Ednie-Brown has been appointed a Member of the Order of Australia "for service to the development of Perth as an architect, particularly through civic design and administration, and to the community" ›› The Federal Government is widely distributing its home design manual Your Home in an attempt to promote sustainable living practices.
WESTERN AUSTRALIA
The State Government has announced its intention to appoint a Government Architect ›› Donaldson and Warn, with UCurtin Professor of Sculpture David Jones and Simon Pendal, are the winners of the design competition for Perth's Bali Memorial at Kings Park ›› Peter Breuchle has been appointed an honourary fellow of the RAIA ›› Robert Eng has won the inaugural RAIA Spowers Architects (WA) graduation prize ›› Perth artist Andrew Hayim de Vries is hosting a series of architecture and art slide evenings (www.100hubble.com), events to date have featured Gormley's installation at Menzies for the Perth International Festival of Arts, Greg Cowan's Chandigarh, Emma Williamson's Turkey, and a presentation from Mark Nelson, erstwhile inhabitant of the Biosphere in Arizona.
TASMANIA
Six practices have been shortlisted for The Hazards at Freycinet, a resort at Coles Bay.
They are Morris-Nunn and Associates, Terrior, Jacob Allom Wade, Crawford Shurman Architects, Philp Lighton Architects and Craig Rosevear (incorporating Heffernan Button Voss).
VICTORIA
Robin Boyd's Clemson House, Kew (1959- 60), and the Macgeorge House (1911), Ivanhoe, by Harold Desbrowe Annear, have been listed by Heritage Victoria ›› ARM has won the bid to design a new cultural precinct in Albury, including a museum, library and art gallery set within Albury's historic fabric ›› Vincent Chrisp and Partners have merged with Sheppartonbased Barry Adams Architects to form Vincent Chrisp Adams Architects, which will have offices in Melbourne, Shepparton and Echuca ›› The City of Port Phillip's Sixth Design and Development Awards have been announced. Richard Swansson and Brearley Architects won the Best Non- Residential Development for the Marque Hotel, St Kilda. Peter Ho Architects won the Best Contribution to Sustainable Design ›› Doug Dickson, Will Pritchard and Ben Akerman have joined ARM ›› The RAIA Victorian Chapter is working on Judging Architecture: issues, divisions, triumphs, to celebrate 75 years of architecture awards in the state. Edited by Philip Goad it will feature award-winning projects in "before and after" photographs ("afters" by John Gollings), with re-judgements by Neil Clerehan, Peter Corrigan, John Gollings, Conrad Hamann, Peter Lovell, Randal Marsh,
Ian McDougall,
Clare Newton
,
Barry Patten
,
Allan Powell
,
Dimity Reed
and
Kerstin Thompson
›› The
Master Builders Association of Victoria
Excellence in Construction Awards have been announced. Winners include
DesignInc
Melbourne for Old Treasury Building Restoration;
Neil & Idle Architects
for Blue Moon Office Project;
Architectus Melbourne
for Korowa Anglican Girls School;
Lyons
for the School of Botany, UMelbourne;
Norman Day and Associates
for Australian and New Zealand College of Anaesthetists;
Demaine Partnership
for 1 Wallace Avenue;
A5 Architects
for Nucleic Acid Amplification Testing (NAT) Laboratory;
Synman Justin Bialek Architects
for Scala Apartments; Allom Lovell and Associates Architects for Stage 3, Stonework Conservation Works, UMelbourne;
Lab architecture studio
and
Bates Smart
for Federation Square; and
Nation Fender Katsalidis
for Eureka Tower ››
Wood Marsh
are the architects for Yve, a residential development for Sunland Group ›› The
City of Stonnington
Urban Design Awards have been announced. Best New Single Residential was won by
Jan and Manton
, Best New Multiple Residential and Best Non-residential went to
SJB Architects
, Best Heritage Design was won by
Edmond and Corrigan
, Best Alteration and Addition went to
Black Kosloff Knott
››
Adrian Fitzgerald
has been made a director of
Denton Corker Marshall
.
NORTHERN TERRITORY
Tangentyere Design architects, in collaboration with Kutjara Consultants project coordinator, X Squared Design and Catherine Pirrie landscape architect have been working with the Warumungu people of Tennant Creek and Julalikari Council Aboriginal Corporation in an extensive consultation process to develop the design for the Nyinkka Nyunyu Art and Cultural Centre ›› Tangentyere Design are also the architects for an innovative childcare facility program for communities in Central Australia. This has involved a participatory consultation process with the women providing childcare in various communities to develop appropriate designs that meet the specific childcare needs of each community.
QUEENSLAND
Stuart Vokes and Paul Owen have formed a new practice, Owen and Vokes ›› Allen Jack + Cottier has opened an office in Brisbane. Managed by associate director Colin Janes and newly promoted associate Nicola Middleton, the office is working on Lot 14, the first site in the Kelvin Grove Urban Village, a joint undertaking by Housing Queensland and QUT ›› Harold Edmund Doe, retired architect, has died peacefully at the age of 93 ›› Arkhefield has appointed John Croser and Shaun Lockyer as associates ›› The RAIA's Queensland regional awards are now well underway. The Central Queensland Building of the Year is the Lark Quarry Trackways by Gall & Medek Architects. Commendations went to Bethany Home Redevelopment by Thomson Adsett Partners, Qantas Founders Outback Museum by DesignInc, Waterford Dining Complex by Tony Madden Architects and Interiors, and the Conservation of Blackall Woolscour by Robert Riddel Architect. The Brisbane Building of the Year is Princess Alexandra Hospital Central Building and Energy Unit by Cox MSJ. The Brisbane House of the Year is Abitare Apartments by Fairweather Proberts. Commendations went to Kooroomba Cellar Door and Restaurant by Blair M. Wilson and Associates, Fujitsu Building by Cox Rayner, Logan Entertainment Centre by Cox Rayner, Brisbane Powerhouse by City Design in association with Cox Rayner and Allom Lovell, Fern House Mt Coot-tha Botanic Gardens by City Design, Ascot House by Geoffrey Pie, The Haven by Paul Uhlmann Architects, Dornoch Terrace Residence by Richard Kirk Architect, Breakfast Creek Hotel by KP Architects, 417 Logan Road by Russell Hall Architects, King Brown Residence by Bud Brannigan, Gadens Lawyers Office Fitout by Hassell, Catalina Lots 15-18 by Fairweather Proberts, and James Street Market by Cox Rayner, which also won the Brisbane City Council Sub- Tropical Design Award. The Building of the Year in Northern Queensland is the Townsville Hospital Acute Mental Health Building by Ralph Power Associates in association with Woods Bagot. Commendations went to the Yard House and Fenwick Suppliers Facade, both by Stephen de Jersey Architect. The Sunshine Coast Building of the Year is the Ogilvie House by Kerry Hill Architects. Commendations went to Coolum Boardwalk by Archibett, Childers Backpackers Memorial Building by Ken Down Architects,Wardner Residence by Ty Wardner, CSIT Mooloolaba Centre, Stage 2 by Project Services, Coglan House by KR Architects Great Sandy Information Centre by John Mainwaring and Associates, and Shalom College Technology Centre, by Tony Madden Architects and Interiors. The Darling Downs Regional Commendation went to the Conservation of Glengallen Homestead by Robert Riddel Architect ›› Ed Haysom, Allan Kirkwood, Robin Gibson, and Noel Robinson have received Centenary Medals "for service to Australian society through architecture".
SOUTH AUSTRALIA
The redevelopment of Adelaide's Victoria Square is being revised once again following the election of Michel Harbison as mayor. Changes to the design have been requested to enable traffic to continue to pass through the square, a move which will significantly alter the intentions of the redevelopment ›› The South Australian Government has announced the inaugural Edmund Wright Heritage Awards, to encourage and recognize the conservation, promotion and management of the state's heritage, the sensitive use of heritage places and sites, and the development of conservation techniques, methods and strategies.
AUSTRALIAN CAPITAL TERRITORY
Despite the efforts of the RAIA and the Woden Valley Community Council, Guardian House (formerly the Woden Food Services Building), by Ian MacKay and winner of the 1970 Canberra Medallion, faces demolition after the Administrative Appeals Tribunal dismissed two appeals against a DA to build an office block on the site ›› Aspect Melbourne has won the competition for the National Emergency Services Memorial ›› A federal parliamentary committee is conducting an inquiry into the role of the National Capital Authority (NCA). Terms of reference include the NCA's management of the National Capital Plan, management issues relating to designated land under the National Capital Plan, and the relationship between the NCA and Territory planning authorities ›› Three new bodies have been established to oversee the ATC's planning, building and land development systems. ACT Planning and Land Authority (ACTPLA) replaces Planning and Land Management, Planning and Land Council will provide independent advice to the Minister and ACTPLA, and the ACT Land Development Agency, will oversee the ACT Government's return to land development ›› Group GSA has won the inaugural High Quality Sustainable Development Award for Residential Development in Canberra for their competition-winning design for stage one of the Kingston Foreshore Development
NEW SOUTH WALES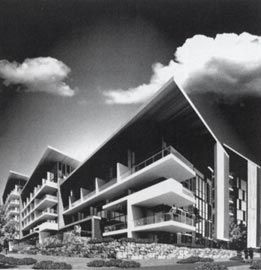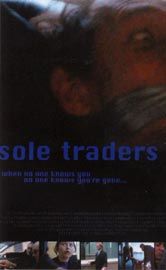 Tony Caro Architects and Spackman Mossop Landscape Architects are working on the Darlinghurst Road upgrade ›› The current owners of the Woolley House, designed by Ken Woolley as his family home in 1961, have bequeathed the house and contents to the Historic Houses Trust of New South Wales ›› DesignInc has appointed Yap Kok Wah and Anthony Quan as directors of the Sydney office ›› Bates Smart have won an invited design competition for 150 waterfront apartments at Residential Stage 3 of the Rhodes Waterside redevelopment by Walker Corporation ›› Geoff Baker has been appointed a director of HBO + EMTB and leads HBO + EMTB Urban and Landscape Design, a specialist company within the group ›› Sydney's architects and designers have hit the small screen as actors in Sole Traders, a "straight to video production" written and directed by Linley Hindmarsh and released in June. Architect stars include John Chesterman, Andrew Stanic, Phil Moore, Paul Rolfe, Chris Thomas, Heidi Pronk, Neil Mackenzie, Jeremy Hughes, Peter Tonkin and David Ostinga, along with landscape architect Elizabeth Mossop and furniture designer Kath Norman ›› Allen Jack + Cottier has promoted Kate Mountstephens to associate ›› Colin James, Louise Cox and Terry Dorough are the latest participants in the Historic Houses Trust's Meet the Architects series ›› Work has begun on the KENS site development by Johnson Pilton Walker ›› Group GSA has promoted Stephen Pearse to design director, Lisa-Maree Carrigan to associate director, and Domenic Alvaro to associate ›› The City of Sydney is redeveloping the Custom House once again, this time to become a library. Peddle Thorp Walker have been appointed as architects with Lacoste and Stevenson engaged as a subconsultant to work on the interiors ›› Greening Cities, the conference of the Australian Institute of Landscape Architects (NSW), was a great success, with keynote speakers receiving a lot of attention in the mainstream Sydney media.