International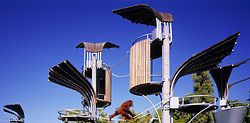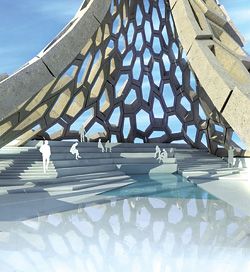 Iredale Pedersen Hook received an honourable mention in The Architectural Review Awards for Emerging Architects for the New Orang-utan Enclosure at Perth Zoological Gardens // Noel Robinson Architects is designing the new $120M Sohar University campus in the Sultanate of Oman, including masterplanning and twelve buildings // GHD is designing large-scale residential components of the 27-square-kilometre Saadiyat Island in Abu Dhabi // Denton Corker Marshall's Manchester Civil Justice Centre is competing in the Mies van der Rohe Prize 2009 // Urban Art Projects is delivering the art program for the King Abdullah University of Science and Technology in Saudi Arabia // Richard Marshall, director at Woods Bagot, has been included in two recent publications: Urban Design, Alex Krieger and William Saunders (eds); and Josep Lluis Sert: The Architect Of Urban Design, 1953–1969, Eric Mumford and Hashim Sarkis (eds) // PTW Architects, with Arup and CCDI, won the Architect of the Year Award and the Conceptual Award for the Watercube at the 2008 International Design Awards // Keynote speakers at Cultural Crossroads, the 2009 conference of the Society of Architectural Historians, Australia and New Zealand, held at UAuckland in July, are Associate Professor Paul Walker of UMelbourne, Japanese architect Riken Yamamoto and Professor Roberto Segre of the Superior Polytechnic Institute José Antonio Echeverría in Havana, Cuba, and the School of Architecture and Urbanism of the Federal University of Rio de Janeiro.
National
Warren Kerr was made a Member of the Order of Australia in the Australia Day Honours "for service to architecture through leadership … and contributions to the planning and design of major health facilities." Brian Suters was made a Member of the Order of Australia "for service as an architect in design, education and the preservation of architectural heritage, through professional associations and to the community." Robin McKay was given a Medal of the Order of Australia "for service to … Penrith and the Nepean district, particularly through business, religious, educational and service organizations and significant contributions to the architecture of the area" // Confirmed speakers for Parallax, the Australian Institute of Architects' national architecture conference, include: Aaron Betsky, director, Cincinnati Art Museum; Tatiana Bilbao, Mexico; Ole Bouman, director, Netherlands Architecture Institute; Sou Fujimoto, Japan; Bijoy Jain, Studio Mumbai, India; Jeff Kipnis, Ohio State University; and Slavoj Žižek, international director, Birkbeck Institute for the Humanities, ULondon // NAWIC is offering an annual scholarship to produce a white paper with an international component to be used as a positive instrument for change in the construction industry // Nominations for the 2009 Cement Concrete and Aggregates Australia Public Domain Awards close 31 March // CCAA's first annual C+A Talk will be given by Spanish architect Fernando Menis at USydney on 31 March and in Melbourne at RMIT on 2 April // HBO+EMTB has appointed Jamie Kemp as urban design associate director // Linda Carroli is calling for projects that are directed toward change in Australian cities, suburbs, towns and communities to be included in Placed. Contact lcarroli@pacific.net.au // Toyo Ito presented the first talk in the International Speaker Series in February, with net proceeds going to the Victorian Bushfires Appeal // Minosa won the Residential Grand Prize in the Corian Design Awards, while Thomas Jacobsen won the Commercial Grand Prize // Paul Noritaka Tange of Tange Associates, Japan, spoke about the legacy and influence of Kenzo Tange around Australia in February.
WESTERN australia
Ashley Crawford, Philip Goldswain, Hannah Lewi, Sebastian Lopez, Marco Marcon and Andrew Saniga spoke at "Transience", a multidisciplinary forum held at the Perth Institute of Contemporary Arts in February // Hassell's one40william project in Perth has achieved a 5-Star Green Star Design rating, with aims for a 5-Star As-Built rating // Mike Mouritz is head of sustainable urbanism at Hassell's Perth studio // The new $2.3M Eaton Medical Centre, designed by Woodhead, was opened in January.
NORTHERN TERRITORY
Dr David Bridgman has joined Mode Design's Darwin office and will work with the New Futures Alliance on the Strategic Indigenous Housing and Infrastructure Project // Build Up Design is currently documenting a new office building at Nhulunby for the Dhimurru rangers // Sally Hodgetts is the new NT Institute Chapter Assistant.
NEW SOUTH WALES
Tim Osborne is curating In Praise of Process at the Tin Sheds Gallery, USydney, 27 March – 18 April. Exhibitors include: Andrew Andersons, Paul Berkemeier, Philip Cox, Richard Francis-Jones, Brian Griffin, Peter Hall, Robert Hughes, Chris Johnson, Genevieve Lilley, Rachel Neeson and Nick Murcutt, Peter Poulet, Gerard Reinmuth, Penelope Seidler AM, Michael Pomeroy Smith, Philip Thalis, Ross Thorne, Hannah Tribe, Marcus Trimble, Alec Tzannes, Peter Webber and Ken Woolley // UTS has launched a two-stage selection process to design a new building on Broadway // Glenn Murcutt will hold a residential design studio at Riversdale, 12–26 July, with Richard Leplastrier, Brit Andresen and Peter Stutchbury // Hassell has appointed Craig Bagley as Urban Development Manager and Arvind Varshney as Geographic Information Systems Leader // PTW has appointed Simon Parsons and Noel Samyia as directors, Koichi Takada as associate director, Nataly Ernst as associate, and Sven Ollmann to develop international work // Hassell's Sustainable Futures Unit launched the Millennium Parklands 10 Year Review last year in Sydney // Jamie Kemp has been appointed as urban design associate director at HBO+EMTB // Architecture 09 is the first exhibition in an ongoing annual series on architecture at Boutwell Draper Gallery. Participating practices this year were: Candalepas Associates, Choi Ropiha, Dale Jones-Evans Architecture, Lacoste + Stevenson, Lava Laboratory for Visionary Architecture, Smart Design Studio, Peter Stutchbury, Super Colossal and Terroir.
AUSTRALIAN CAPITAL TERRITORY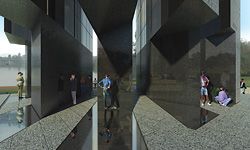 A revised edition of Roger Pegrum's The Bush Capital was published for Canberra's Centenary celebrations // Richard Kirk Architect has won the international design competition for the National World War I and World War II Memorials in Canberra // ACT chapter manager David Flannery and national president of the Australian Institute of Landscape Architects Neil Hobbs were representatives at Chief Minister Jon Stanhope's roundtable to canvass private and public sector views on government procurement of goods and services in February.
south australia
The Architectural Practice Bill 2008, which seeks "to modernize South Australia's architectural services industry by repealing and replacing the Architects Act of 1939", is expected to be approved this year // Hassell has appointed Bruce Rippin as head of urban development // Timothy Horton is now the Institute's SA Chapter's President Elect.
Victoria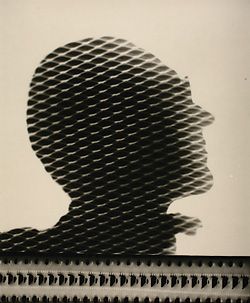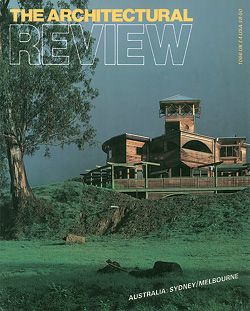 The Gauge by Lend Lease is the first building in Australia to receive a 6-Star Green Star – Office As Built Certified Rating, from the Green Building Council of Australia // UMelbourne's upcoming Dean's Lecture series includes: Sheela Patel, Society for the Promotion of Area Resource Centres, Mumbai; Winston Shu, Integrated Design Associates, Hong Kong; Carme Pinós, Studio Carme Pinós, Barcelona; and Vladimir Djurovich, Vladimir Djurovich Landscape Architecture, Broumana, Lebanon // Hayball is designing four primary and two secondary school greenfield projects as part of the Axiom Education consortium for Partnerships Victoria in Schools // The Australian Centre for the Moving Image, in collaboration with the Govett-Brewster Art Gallery, is holding an exhibition of Len Lye's work, 15 July – 11 October // Recent additions to the Victorian Heritage List include St Mary Star of the Sea, Melbourne (1891–1900), by Edgar Henderson; University High School, Parkville (1929) by Public Works Department architect E. Evan Smith; The Clunes Town Hall and Court House (1872–73) by Percy Oakden; St Peter's Anglican Church at Carapooee (the Pebble Church, 1869–70) by Leonard Terry; Chinese Mission Church, Melbourne (1872) by Crouch and Wilson; St Vincent de Paul's Boys' Orphanage, South Melbourne (1857) by George and Schneider; Roy Grounds' Ramsay House in Mt Eliza (1937) and the Monash Religious Centre, Clayton (1967–68) by John Mockridge of Mockridge Stahle and Mitchell // Speakers and panel members at DesignEX 2009 include Greg Gong, Fiona Winzar, Callum Fraser, Zahava Elenberg, Mark O'Dwyer, Robert Backhouse, Scott Walker, Matt Gibson, Mark Richards, Robert Simeoni, Sophie Cleland and Greg Nolan // Matt Sykes, a landscape architecture graduate of UMelbourne, won the 2008 Hassell Travelling Scholarship Award // Gary Kyriacou has been appointed as director of architecture design at HBO+EMTB's Melbourne office // As we went to print the Victorian Chapter was exploring initiatives to support the communities devastated in the Victorian fires. Karl Fender and Elizabeth Raut represented the Institute at the Built Environment Bushfire Support Roundtable hosted by Tony Arnel, the Building Commissioner and Plumbing Industry Commissioner and a Life Member of the Institute. Among the many buildings lost in the fires was the Hackford House by Greg Burgess, 1982. Winner of the 1983 RAIA Merit Award for Outstanding Architecture and the 1985 Robert Joseph Haddon Award, the house graced the cover of The Architectural Review in 1985.
Queensland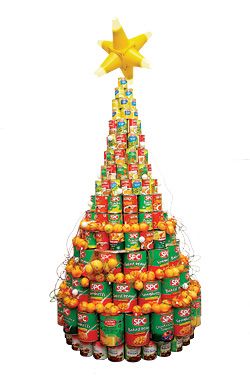 David Shaw, Surya Graf and Björn Rust of Street and Garden, with Alexander Lotersztain of Derlot, organized the one-night event Branch Out in Brisbane late last year. DBI interiors, Marc Harrison, Gamble McKinnon Green, Fairweather Proberts, BVN and Brand and Slater were among those who made "Christmas tree" installations // Christopher Gee has been appointed as the new City Architect for the Gold Coast City Council // Kirsti Simpson of Hassell has launched Dress Code, a collection of stools resulting from a collaboration between fashion designer Akira Isogawa and emerging furniture designer Fukutoshio Ueno.
FIXES
Hannah Tribe tells us that Jo Hurley's name was missing in the project team for Sydney 2050 by Tribe Studio, the winner of the 2008 AA Prize for Unbuilt Work (Architecture Australia, Jan/Feb 2009, vol 98 no 1).

Jeff Walker of Johnson Pilton Walker informs us that Workplace6 was incorrectly credited as being designed by Nettleton Tribe Architects in Radar Headlines (AA Jan/Feb 2009, vol 98 no 1). It was designed by Johnson Pilton Walker and documented by Nettleton Tribe Architects.

We have received additional project credits from Lend Lease for The Gauge (AA Jan/Feb 2009, vol 98 no 1). Base buildingWind consultant Mel Consultants. Fire engineering Hyder Consulting. Commissioning Commtech. Blackwater consultant Hydratech. Sustainable design and mechanical Lend Lease design. FitoutInterior design WHO Design and Hecker Phelan and Guthrie. Disability management Blythe Sanderson Disability Management. Mechanical, electrical, communications and audiovisual consultant Bassetts. Information technology Frame Group. Hydraulic consultant CLG Design.

Antarctica tell us that they are the architects for Greenhouse by Joost, pictured in Radar Headlines (AA Nov/Dec 2008, vol 97 no 6).