International
The Royal Women's Hospital in Melbourne, by Woodhead and DesignInc Melbourne, has won the Best International Health Project (0ver 40,000 m²) category for the 2009 Design and Health International Academy Awards Programme // TKTS by Choi Ropiha, Perkins Eastman and PKSB (May/June 2009) has received a number of 2009 awards, including AIA NY Design Award Merit; Travel + Leisure Design Award, Public Space; MASterworks Award, Neighbourhood Catalyst; I.D. Magazine Annual Design Review, Environment Category; William H. Whyte Award, American Planning Association NY Chapter; and the D & AD Award, Environment Category // PMDL Hong Kong has appointed Peter Lee as principal and Stacey Nichols as associate.
National
Janet Holmes à Court AC is the Venice Architecture Biennale Commissioner // The shortlist for the creative director of the Australian pavilion at the 2010 Venice Architecture Biennale is: "Epic Australia" by Professor Bill Taylor, Daniela Simon and the School of Architecture, Landscape and Visual Arts, UWA; "Fire" by NSW Government Architect's Office (Peter Mould, Helen Lochhead, Dillon Kombumerri, Mark Wakely and Brenda Croft); "Australian Urbanism" by Ivan Rijavec and John Gollings; "Zero | Architecture, Matter, Community" by Justine Clark and Kate Rhodes with PHOOEY, m3architecture, Supercolossal and Dan Hill; "Post Sprawl" by Cameron Bruhn and Jan van Schaik, Jen Wood, Tanya Court, Cassandra Chilton, Callum Morton, Emma Williamson, Andy Sargent and Byron Cunningham // Adam Haddow has been awarded the National Future Leader Award at the 2009 Property Council of Australia Rider Bucknall Awards and Excellence. The overall winner of the same awards was the Rouse Hill Town Centre by Allen Jack + Cottier, Group GSA, Rice Daubney and Oculus, which also won the Award for Shopping Centres. The Melbourne Recital Centre by Ashton Raggatt McDougall won the Award for Public Buildings; the Award for Sustainable Development went to 101 Miller Street by Mirvac Design; and highly commended was The Bendigo Centre by Bligh Voller Nield Architecture, Gray Puksand and Connell Wagner, and The Gauge by Lend Lease design // Brad Segal, founder and president of Progressive Urban Management Associates, is one of the keynote speakers at the ICTC Society Conference in October 2009 // Institute National President Melinda Dodson was on Channel 7's Today Tonight to discuss the National Architecture Awards.
Victoria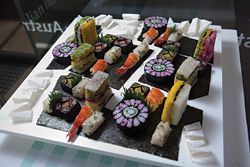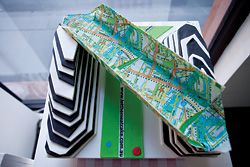 More Victorian Architecture Awards: the national winner of the 2009 Bates Smart Award for Architecture in the Media was Architecture Australia for the special issue on Indigenous Housing (September/October 2008), with the state award going to ABC TV's Artscape—IOU: Robin Boyd, directed by Tony Wyzenbeek. The 2009 President's Prize was awarded to Peter Wilson // Annie Walsh and Michael McKinnon recently curated 6x6 – 6 designers, 6 disciplines, an exhibition exploring parallel practices across six creative fields encompassing fashion, photography, jewellery, sculpture, digital illustration and object design. The four-day pop-up exhibition hosted by Gregory Burgess Architects featured Buro North, Sonia Mangiapane, Michelle Czech, Romane Logere, Vanessa Maxim and Vaughan Howard // Russell Bywater, Simon Sellars, Michael Spooner and Anthony Fryatt and Co. spoke at Think+Drink: the Hinge between Film and Architecture, held at RMIT's Design Hub Gallery in early July // Baking Architecture was an exhibition of architectural "food" models "constructed" by architects and chefs in collaboration to create their vision of the future as part of the State of Design festival. Participants were EAT Architects and EIS Japanese Restaurant; Maddison Architects and Grossi Florentino; Elenberg Fraser and Chirico Bakery; FMD Architects and Let Them Eat Cake; IPH Architects, Paul Anselmi and Baba Restaurant; BKK Architects and Let Them Eat Cake; Delia Teschendorff and Cookie Bar + Restaurant; Nott Architecture and 15 Restaurant; John Wardle Architects and La Luna Bistro; Hassell Architects and Jills at Moorooduc Estate; Harrison + White Architects and Seamstress Restaurant // Melbourne Open House was also part of the State of Design and included thirty-two of Melbourne's most prominent buildings. Dianna Snape and John Gollings judged the best photograph taken at this event // The Victorian Chapter Sustainable Architecture Forum has initiated a "Green Office" photography competition, held in July and August // Juliet Moore has stepped down from her role as co-director of 1:1 Architects, following a change of priorities after the Black Saturday fires that devastated her community in Kinglake West // Andrew Benjamin, Professor of Critical Theory and Philosophical Aesthetics at Monash University, spoke on Seeing within the City – Architecture, Museums and the Urban Body at NGV Australia in August // Mark Mitchell has been appointed as a director of Billard Leece Partnership // Doug Evans held an exhibition of his photographic work (Not) Fade Away at Apte Cafe 20 July – 10 August // Christian Glyde has become an Associate at PMDL Melbourne // Hassell has appointed Adriano Denni as senior associate, Rob Ryan as associate and Cameron Gentle as associate. After twenty-one years at Hassell, Paul Katsieris has left the practice // The Victorian Public Transport Minister Lynne Kosky has officially opened the new Wendouree train station in the west of Ballarat by Hassell in collaboration with Parsons Brinckerhoff // Controversy in local newspapers surrounds the $260M development of the iconic Windsor Hotel, which includes the addition of a 25-storey tower designed by Denton Corker Marshall // The first AA Roundtable was held at UMelb in July on the topic "Stories of the Downturn: Embodied Knowledge and Future Possibilities". The panel was Hamish Lyon, Elizabeth Watson-Brown, Nigel Bertram and Geoff Warn, with Justine Clark as chair // Bovis Lend Lease was named Master Builder of the Year at the Master Builders Association of Victoria's Excellence in Construction Awards, for the Melbourne Recital Centre and Melbourne Theatre Company // Heritage Victoria has launched "What House is That" online, an interactive "neighbourhood" of Victorian houses.
New South Wales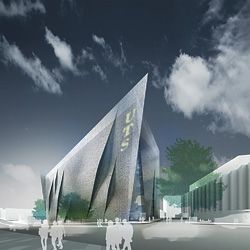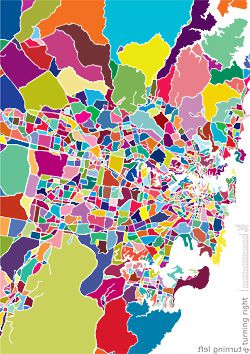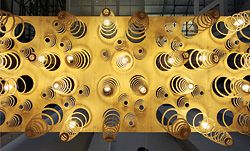 Denton Corker Marshall has won the UTS Broadway Building Design Competition // The Pemulwuy Project (see Architecture Australia vol 97 no 5, Sept/Oct 2008) has been committed to by the New South Wales State Government // Running Dog Design has development approval for a 112-bed affordable housing and twelve general houses development in Byron Bay // An exhibition, restaurant and theatrette, Eat Green Design, was part of Sydney Design. The program's concept was created by Cilla Maden of Collaborate and the space was designed by Tribe Studio // Laneways by George! – Hidden Networks will show eight site-specific installations in Sydney's CBD 8 October 2009 – 31 January 2010. Curator Steffen Lehmann and the City's Public Art Panel has selected proposals by Richard Goodwin, Adrian Macgregor and Russell Lowe; Neeson Murcutt Architects, Freehills and Chalk Horse; Kim Bridgland, Adrian Hill, Aline Joyce and Theresa Schubert; Maix Mayer, Damian Hadley and Tribe Studio; Aspect Studios, Herbert+Mason, Derlot and Light 2; Anne Graham, Duncan Bond, Rob Graham, Jasmine Liddane, Tony Bond and Jan Bond; Michael Hill, Richard Major, David Towey and Richard Wong; Matt Chan, Isabelle Cordeiro and Katie Hepworth // Warren Marsh has been appointed principal (Sydney), Simon Fallon senior associate and Kim le Gras, Leah Rispoli and Simon Rainsford associates at PMDL Sydney // Hassell has appointed Luke Johnson as principal, Michelle Heath as associate and Tom Goode as principal // Mapping Sydney – A Unique Guide curated by Naomi Stead runs until 25 September at the UTS Gallery // NSW Government Architect Peter Mould has been appointed as a visiting professor for UNSW.
South Australia
Aukland Architecture has opened a practice in Adelaide //
The School of Architecture, Landscape Architecture and Urban Design at UAdelaide has launched a book to celebrate fifty years of design teaching //
Maryanne Milazzo is retiring from HardyMilazzo, which has appointed Darren Park and Simon Best as directors. HardyMilazzo has moved into a new self-designed premise at 44 Currie Street in Adelaide //
The Coast to Coast Light Rail Extension, from North Terrace to the Adelaide Entertainment Centre, is now under construction by the Thiess/Downder EDI consortium with the new station design, urban design and landscape architecture by Hassell //
The SA Government has released its long awaited thirty-year plan, with a greater focus on urban consolidation to deliver 258,000 new homes //
Architectural Practice Act Regulations are being developed by the Minister for implementation in 2010.
Western Australia
Hames Sharley received the Master Builders Association WA Chapter Best Architectural Practice Award for 2009. The firm's Institute for Immunology and Infectious Diseases for Murdoch University received the Award for best Health/Aged Care Building. James Edwards has been appointed director for the Perth office //
Hassell has appointed Mark Keltie as senior associate and Martin Dutry and Carl Thomson as associates.
Tasmania
Tim Penny Architecture + Interiors has been established in Hobart // Joe Strahl spoke on Malmö as a case study for ecological development at UTas in early August.
Australian Capital Territory
Portraits + Architecture shows at the National Portrait Gallery 11 Sept–11 Oct. Exhibiting practices include Collaborative Architecture Practice, Denton Corker Marshall, Johnson Pilton Walker, Kerstin Thompson Architects, Sean Godsell Architects, Terroir and Troppo Architects // Built Environment Meets Parliament was held in Canberra in August. Speakers included the Hon Lindsay Tanner MP (Minister for Finance and Deregulation), the Hon Tanya Plibersek MP (Minister for Housing, Minister for the Status of Women), the Hon Bruce Billson MP (Shadow Minister for Sustainable Development and Cities), Scott Morrison MP (Shadow Minister for Housing and Local Government), Don Henry (executive director, Australian Conservation Foundation) and John Connor (CEO, The Climate Institute).
Northern Territory
Shaneen Fantin has been appointed Community Engagement Manager for the New Future Alliance Team on the Strategic Indigenous Housing and Infrastructure Project in Darwin.
Queensland
Richard Kirk Architects + Hassell has won the design competition for the Advanced Engineering Building at the University of Queensland // Kirsti Simpson, interior designer and co-director of Hassell, received the 2009 Faculty of Built Environment and Engineering Outstanding Alumni Award from QUT // Hassell's Warry Street Studio won the Retail/Commercial (Small under 3,000 m²) category of the 2009 UDIA Suncorp Queensland Awards for Excellence // AA Roundtable 02 was held at UQ in August on the topic "Architecture and Media: Building Communities". The panel was John Macarthur, Lindy Johnson, Andrew Nimmo and Marcus Trimble, with Justine Clark and Naomi Stead as chairs.