International
Among the 97 winners of the 2009 International Architecture Awards are the Ian Thorpe Aquatic Centre by Harry Seidler and Associates, Glenburn House by Sean Godsell and Carriageworks Contemporary Performing Arts Centre by Tonkin Zulaikha Greer Architects // The World Architecture Festival short list includes: Melbourne Recital Centre and MTC Theatre by ARM; Melbourne Convention Exhibition Centre by joint venture architects Woods Bagot and NHArchitecture; Ivy by Woods Bagot; Klein Bottle House by McBride Charles Ryan; Base Camp by In Site; Elwood House by NMBW; Berry Sports Hall by Allen Jack + Cottier; Ironbark, the Ecovillage by Design Forum Architects; and Bendigo Bank Headquarters, Mending Wall and Challenger Workplace, all by BVN // Stage 1, Australian Garden by Taylor Cullity Lethlean and Paul Thompson won the International Federation of Landscape Architects Award for Design Excellence.
National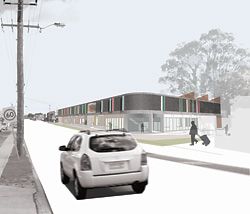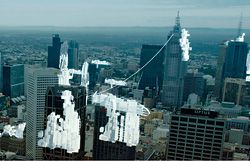 Ivan Rijavec and John Gollings, creative directors of the Australian Pavilion for the 2010 Venice Architecture Biennale, are calling for expressions of interest for designs on Australia's Urban Future. See www. architecture.com.au/nowandwhen // Tom Morgan of RMIT has won the HP Cityscape 2020 competition. Second prize went to Ian Robertson, UNSW, and third prize to Jas Johnston, UMelb // CODA has won the 2009 About Face Award, part of the Think Brick Awards. Commendations went to DRAW and Owen and Vokes. Joint winners of the National Student Award are Muizz Adam Nazmi, RMIT and Susan Young, UCurtin // Dulux Study Tour submissions are due 19 February 2010 // The joint winners of the Australian Award for Urban Design are Tonkin Zulaikha Greer Architects with James Mather Delaney Design and City of Sydney for Paddington Reservoir Gardens; and City of Melbourne and Victorian Department of Transport for Transforming Australian Cities. Commendations went to City of Sydney for Sustainable Sydney 2030 – The Vision // Fifteen UQ architecture students participated in a two-week reconstruction program developed by Emergency Architects Australia in the Solomon Islands Western Province // State winners in the CCAA Public Domain Awards are: new park on the former Water Police site, Pyrmont, by Aspect Studios (NSW); National Portrait Gallery, Johnson Pilton Walker/John Holland Group (ACT); Geelong Youth Activities Area, Waterfront Geelong, City of Greater Geelong/Convic Design (Vic); General Purpose North 4, UQ, Richard Kirk Architect (Qld); Bunbury Coastal Enhancement Project Stage 3, Hassell (WA); City Playspace, Hindmarsh Square, Taylor Cullity Lethlean (SA). Category winners are: Bankstown CBD Bus Interchange, Tompkins/MDA Architects (Streets); Bunbury Coastal Enhancement Project Stage 3, Hassell (Paths); new park on the former Water Police site, Pyrmont, Aspect Studios, and Geelong Youth Activities Area, Waterfront Geelong, City of Greater Geelong/Convic Design (Precincts); National Portrait Gallery, Johnson Pilton Walker/John Holland Group (Walls); Tumbarumba Bridge, Wagga Wagga by Leighton Contractors (Bridges); Calder Woodburn Rest Area, BKK (Public art); UMacquarie Central Courtyard, Hassell (Sustainable design) // The new Asia Pacific Green Building Network was launched as part of World Green Building Day.
New South Wales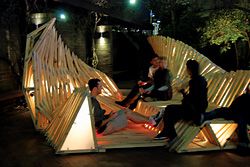 Denton Corker Marshall has won the competition for the new UTS Faculty of Engineering and Information Technology // The first session of Archi-View, a new initiative of the NSW Chapter, was Past, Present and Future: Place Shaping and City Building. The presentation by Rita Justesen, Head of Planning at the Copenhagen City and Port, was followed by a discussion with Melinda Dodson, Graham Jahn and Bridget Smyth // Ultra_FAB Pavilion, a 1:1 architectural project designed and constructed by Dr Sarah Benton, Damien Butler and students from MArch Digital Studio, USyd, was part of Sydney Design 09 // The Sydney Architecture Festival was celebrated at Customs House, coinciding with the exhibitions Ulterior Motives: UTS Student Proposals for a Sustainable Future, Remodelling Architecture and Max Dupain at Circular Quay // The Sydney Engineering Australia Excellence Award for Building and Structures went to Arup and joint entrants Brookfield Multiplex Constructions, Lincolne Scott for One Shelley Street (architect Fitzpatrick and Partners) // Leon van Schaik, John Wardle, Meaghan Dwyer, Corbett Lyon, Georgia Singleton, Annabel Lahz, Hamilton Wilson, Marc Treble, Sandra Kaji-O'Grady and Martin Kornberger all spoke at the UTS Architecture of Academic Research symposium // Live Green House by Archology was built at Sydney's Taylor Square as part of the City of Sydney's Art & About Festival // Winners of the 2009 UDIA Awards include NewActon East development by Parsons Brinkerhoff and Molonglo Group; New Rouse Hill by Lend Lease GPT, The GPT Group, Landcom and NSW Department of Planning; Evolve at Jacksons Landing by Vivas Lend Lease and Jahn and Associates; and the Surry Hills Library and Community Centre by City of Sydney and Francis-Jones Morehen Thorp // Allen Jack + Cottier has appointed John Whittingham and Scott Norton as directors, Richard Terry as senior associate, Lujza Buzevksa as senior consultant, Lilian Tan as senior architect and Dua Green as associate. In the graphics and communications studio, Nic Bailey has been appointed as senior associate and Jennifer Chung as associate.
Victoria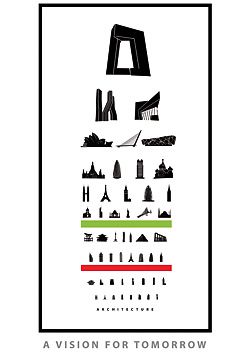 John Wardle Architects and Office dA has won the competition for the new building for the Faculty of Architecture, Building and Planning at UMelbourne // The Robin Boyd Foundation held a public open day of houses on the Mornington Peninsula // James Whetter has been appointed as associate by Elenberg Fraser // Sally Draper Architects in association with Mitsuori Architects are the architects for the new Williamstown Library // The joint winners of the Student Ideas Competition: Parliament House, organized by the Victorian Chapter and sponsored by the Heritage Council of Victoria, are Kitinan Kietgumjorn, UMelb; and Tristan Burfield, Jileqa Azman and Jack May, all RMIT // The exhibition Advertisements for Architecture 2009, by Openhaus, was accompanied by a panel discussion with Martyn Hook (chair), Alex Selenitsch, Karen Burns, Hamish Lyon and Stuart Harrison // Chelle Macnaughtan exhibited [De]Bordering Indeterminacy between Architecture and Music at the Red Gallery Contemporary Art Space // Bates Smart has appointed Keith Feeney, Polly Gee, Leanne Guy and Kellie Payne as associates.
Queensland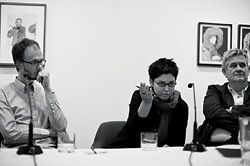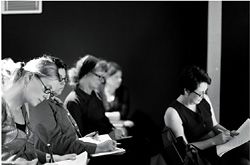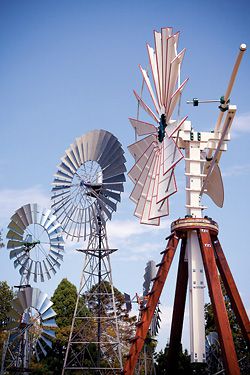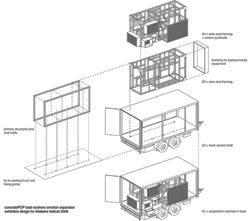 AA Roundtable 02 was held in Brisbane on Architecture and the Media: Building Communities. Panellists included John Macarthur, Lindy Johnston, Andrew Nimmo, Marcus Trimble and Justine Clark and Naomi Stead (chairs). An edited transcript will be published in the March issue of Architecture Australia // The Board for Urban Places has been established to advise the Queensland Government on major urban development and infrastructure projects. Board members include: Brit Andresen, Emma Appleton, Stewart Armstrong, Stephen Ashton, Gordon Beath, James Birrell, Neil Cagney, Penelope Coombes, Julie Edwards, Juris Greste, Ed Haysom, Peter Hyland, Richard Kirk, John Mainwaring, Michael Rayner, Peter Richards, Robert Riddel, Noel Robinson, Malcolm Snow, Caroline Stalker, Shane Thompson, John Wardle and Elizabeth Watson-Brown // The second International Urban Design Conference was held on the Gold Coast in September // The 3rd annual Housing Affordability Congress will be held in Brisbane in December // Riddel Architecture won one gold, three silver and four high commendations at the Queensland Heritage Awards, and Andrew Ladlay Architect won a gold award for Old Government House – Restoration and Adaption // A reconstruction of the original windmill imported by the Queensland Department of Public Works in 1876 has been built from Graham Shelberg's cast of the original. Russell Hall completed the drawings for the reconstruction // ConcretePOP designed Total Nowhere Emotion Expansion, a mobile gallery to display works by eight digital artists for the Brisbane Festival // Winners of the QDOS awards include Arkhefield, Phorm Architecture + Design, Hassell, Cottee Parker, Urban Art Projects and The Buchan Group.
South Australia
Mulloway Studio hosted the latest 15: a series drawing on the creative energy of Adelaide, which involves 15 slides, with 15 seconds per slide // Woods Bagot has been appointed for the new Health and Medical Research Institute on North Terrace // Giant paper lanterns by Hassell, Swanbury Penglase and Woods Bagot were included in the Moon Lantern Festival parade to launch the OzAsia Festival // Cheesman Architects has been appointed for the Lyell McEwin Hospital Redevelopment Stage C.
Western Australia
Dr Richard Black gave the 2009 Robertson Memorial Lecture, Transitory Architecture, in September at UCurtin // Eaton Medical Centre by Woodhead won the Master Builders Western Australia, Regional Building Excellence Award for Commercial/Industrial Buildings; and Durack 2, also by Woodhead, won the Excellence in Energy Efficiency Award // David Sim of Gehl Architects presented Cities for People as part of Form's Creative Capital Expert Series // Chris Bosse of LAVA, Steve Woodland, WA Govt Architect, and Paul Edwards, Dulux Study Tour recipient, all spoke as part of the Perth Architecture Week celebrations // The Heritage Council of WA has appointed Graeme Gammie as executive director and David Heaver as a councillor // Winners of the Fremantle Heritage Awards include Hardie Development and Nash + Ghersinich. Commendations went to Gerard McCann Architects, Ralph Hoare Architect and DTMT Construction and Brooking Design.
Tasmania
UTAS and the Centre for Sustainable Architecture with Wood are working with Forestry Tasmania and the Fairbrother Group to provide innovative housing in Arnhem Land. The first Gumatj building opened 7 August // Architecture Week 2009 was celebrated in Launceston with a GreenStar workshop, architecture "Cake-Off" competition, information session on Regi[fru]stration, a presentation by Andrew Maynard, and a detailing workshop and a presentation by Malaysian architect Jimmy Lim.