The Maison and Objet Asia fair in Singapore gave us the opportunity to escape the daily routine of our studio environment and to experience the best of current design in a broader Asian and global context. The intimacy of the fair and the opportunity to make connections with other creatives and craftspeople was inspiring. Discussion was constant on the future of design, not of trends, but more of practice and what makes good design outcomes. The pieces that stood out to us came from speaking to the makers and suppliers, from learning the stories behind them and the infectious passion the makers have for them.
Huggy series from Maiori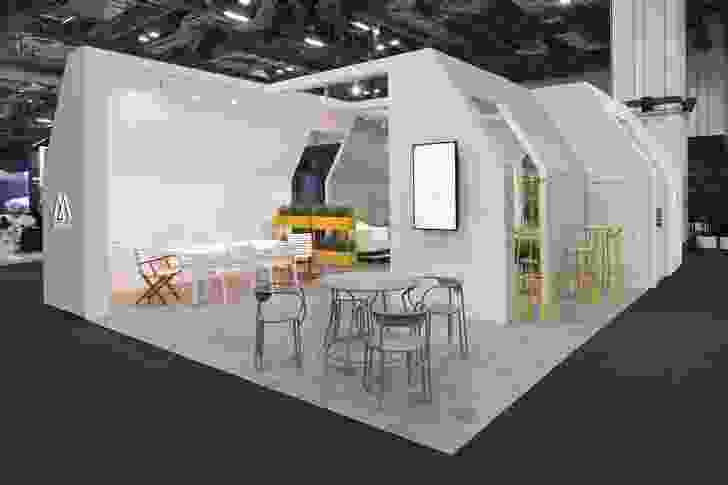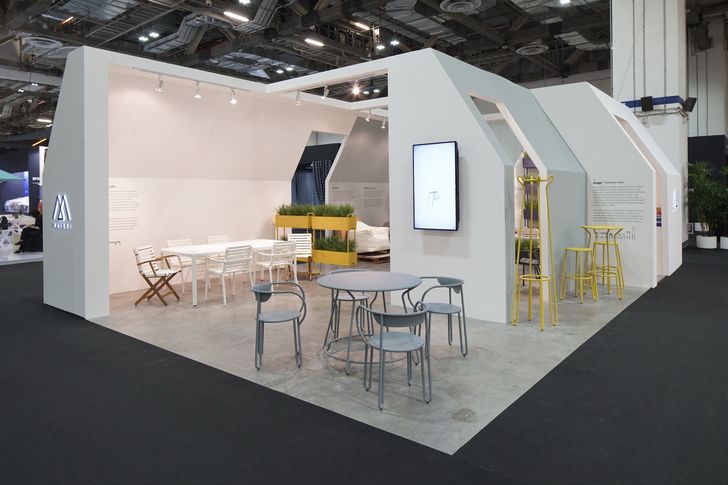 Designed by Antoine Lesur, the Huggy series is as outstanding as it is hardworking. Huggy revisits bistro furniture to redefine it with a unique aesthetic and unseen playfulness. The range makes for a notable display of sensual curves that are carefully proportioned. Every Huggy piece in the collection, including the armchair, the playful stools and coat rack, is a standalone statement on its own, full of character and restraint. Made from aluminum T6, every piece is ultra light yet heavy-duty.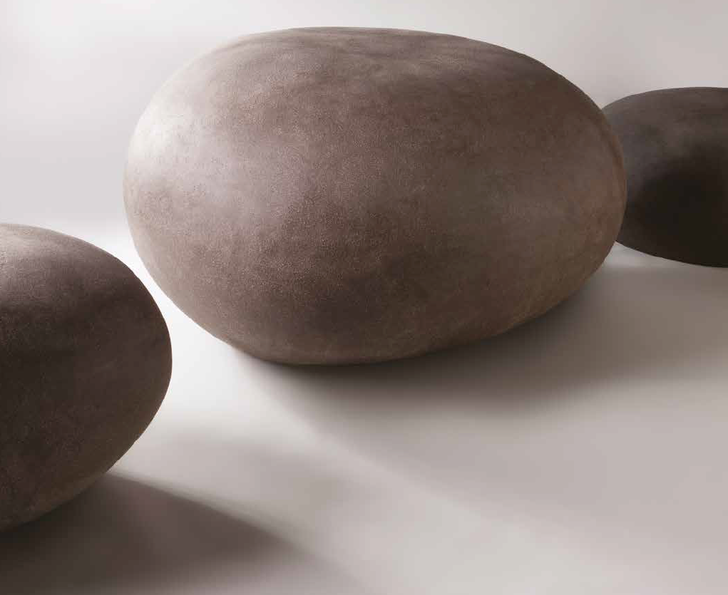 KR150 stones from Atelier Vierkant
These monolithic stones from Belgian company Atelier Vierkant have been used in public art galleries in Singapore, workplace lobbies in Budapest and shopping centres in France. Their organic shape suits a variety of applications, and can be used to sit on, play on or make a statement in a landscape setting. The stones weigh 200kg and come in a variety of brown shades.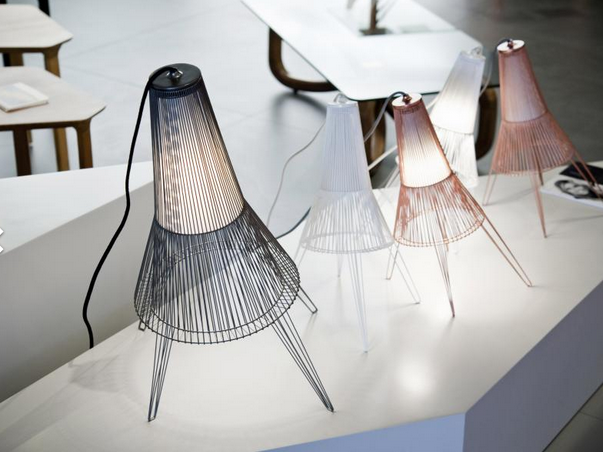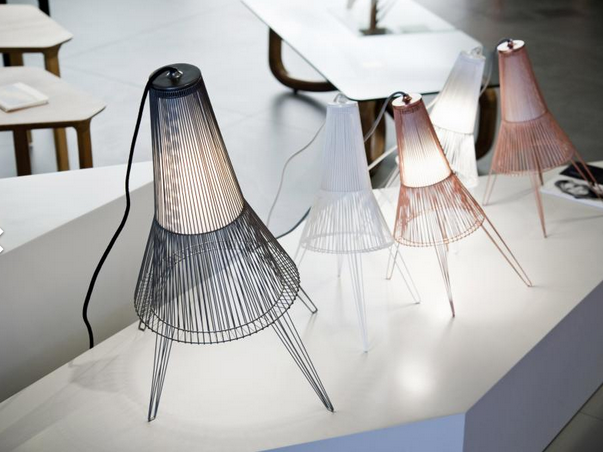 A Cote table lamp from Schema
Franco-Swiss graphic artist and designer Ségolène Aebi-Faye loves lines to write on, lines to draw and lines pointing the way forward – lines make her happy. The A Cote lamp (translating to "the line") is a playful interaction of closely spaced and layered lines. The metal filaments that make the lamp's outline stretch out to form the lampshade as well as the legs. Its posture, based on the "contraposto" or "hanche-ment" principle where a body's weight rests on one of the legs while the second one is left slightly bent, gives the object a minimalistic touch. Due to its wiry and airy design, its silhouette evokes the hats of Philippine fishermen and their stilt houses.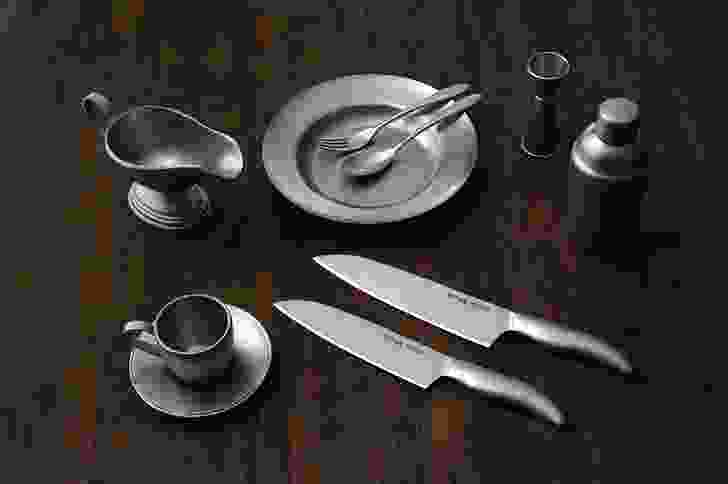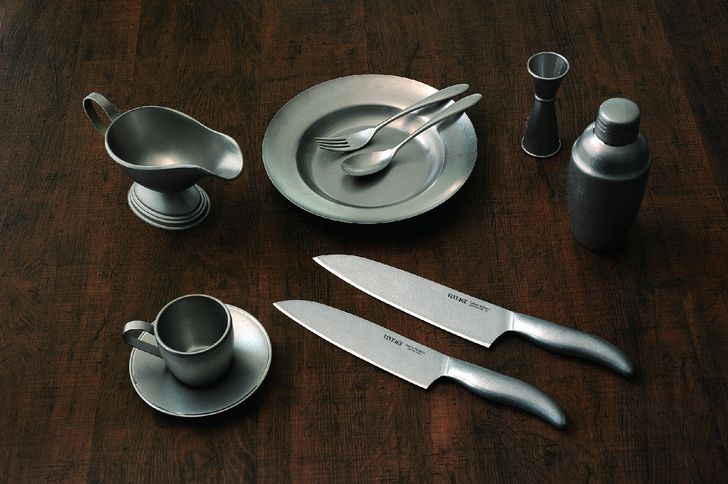 Vintage collection from Tsubamesanjo
Located in Tsubame City in Japan, the Aoyoshi factory founded in 1955 specializes in stainless steel. The brand has recently released a new series, Vintage. The Vintage collection is made from stainless steel, but then goes through a process much like stone-washed jeans go through, where pumice stones give the stainless steel a raw and nostalgic look. The collection includes cutlery, coffee cups, plates and knives.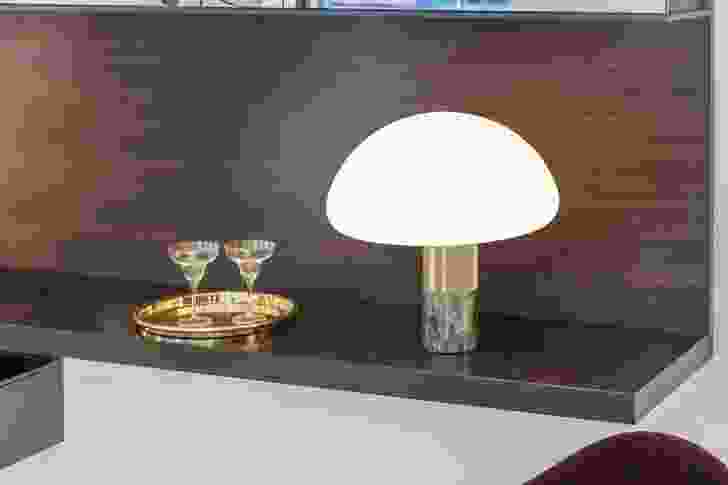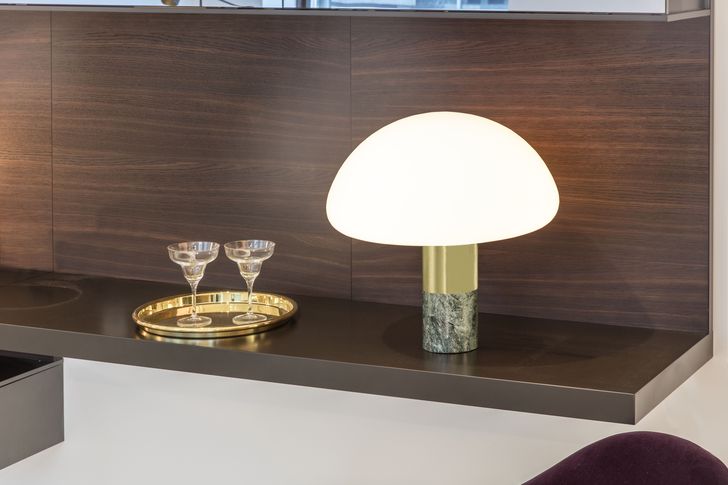 K&W table lamp from Nahoor
A tribute to the modernist movement, the structure of the K&W table lamp designed by William Pianta leaves behind traditional geometry in favour of organic shapes and volumes. The lamp features a marble base, available in white Carrara, green or black marble, with a metal middle available in a choice of finishes, and a lamp shade in opal Murano glass.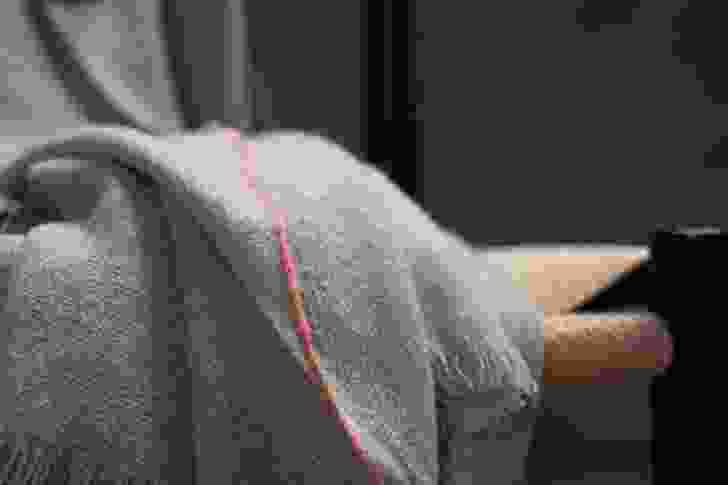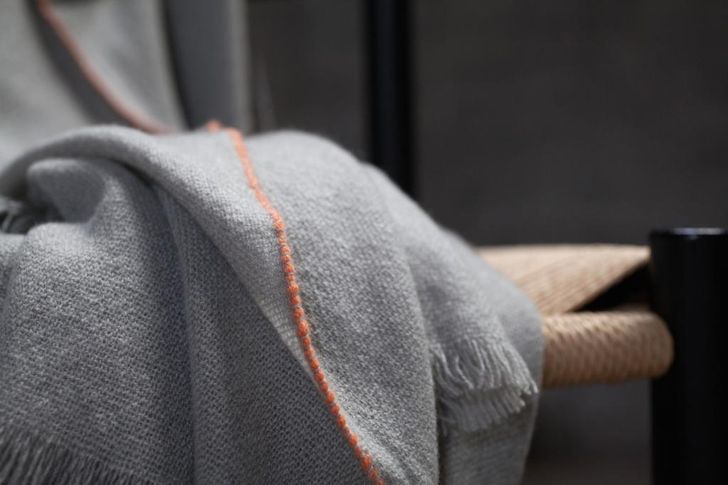 Jazz throw from Teixidors
The Jazz throw is a handmade blanket made from 100% cashmere. Measuring 140cm x 180cm, the throw is available in a series of colourways (including ivory, pearl, green-turquoise, earth grey, light copper, coral, red and lead grey), with distinctive Teixidors edges.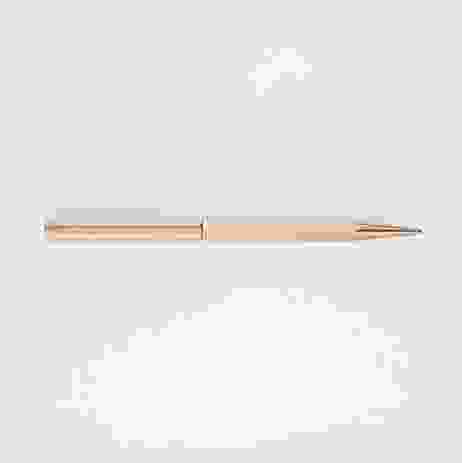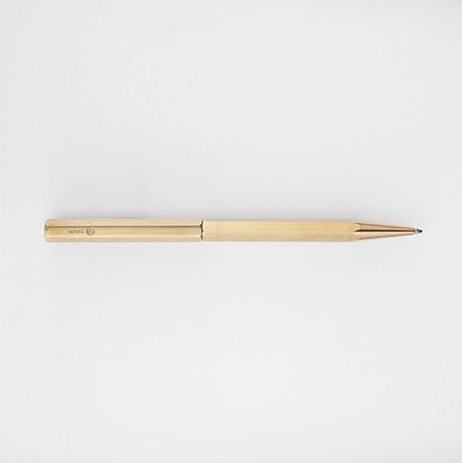 Classic pen from Ystudio
Made by the local factories in Taiwan, each of the stationery pieces from Ystudio is manufactured in a 1000-degree furnace and shaped by the hands of a master craftsman with decades of experience. Although the stationery pieces are heavy and some feature rust, this only adds character to the objects and reflects the honesty and durability of the Taiwanese people.
Cigar chair from Akar de Nissim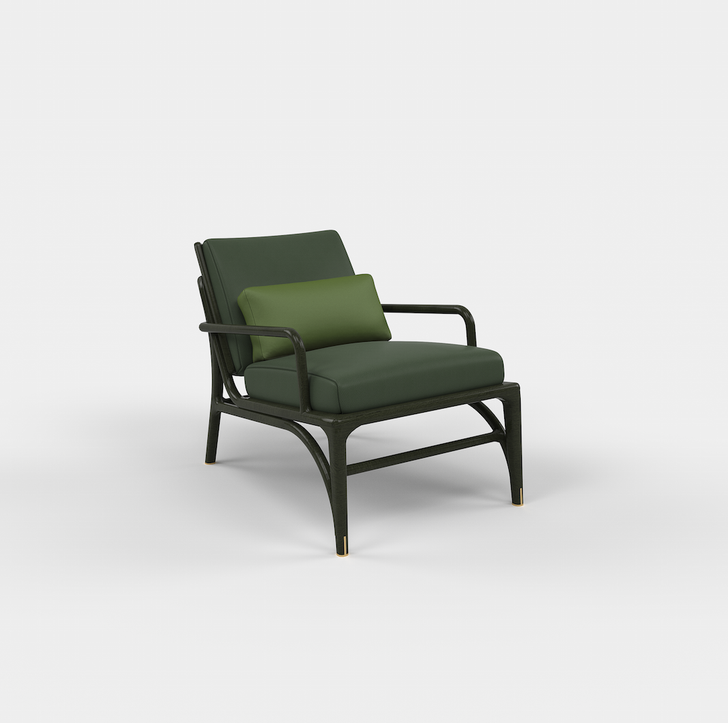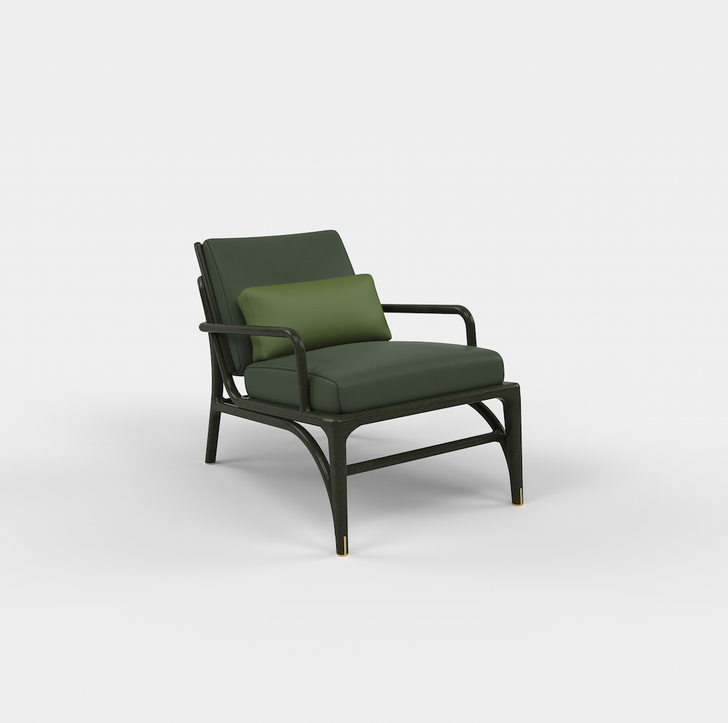 An ideal lounge chair, Cigar is characterized by a solid oak frame with sensual curved lines that reflect the mastery of Akar de Nissim's artisans. Tone-on-tone leather upholstery gives the chair a strong presence, while brass feet add detail and elegance. The majority of Akar de Nissim's production takes place north of Ho Chi Minh City, Vietnam. There, in a French-owned manufacturing facility, a team of twenty local artisans work in four ateliers, each dedicated to a specific craft: woodworking, metalworking, leather upholstery and candlemaking. They are guided and supervised by French master furniture maker Herve Delahaye, who trained at the prestigious École Boulle in Paris, an institution famed for turning out craftsmen skilled in chairmaking, cabinetmaking and marquetry, among others.
Paul Hecker and Hamish Guthrie discussed "The Considered Space, the Considered Experience" on day one of Maison&Objet Asia's Interior Design & Lifestyle Summit. To hear the talk, click here.
For more information about Maison&Objet, visit the website.
Related topics