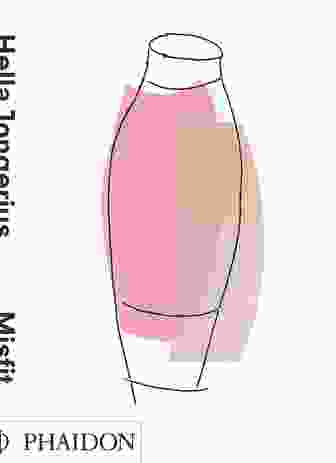 Much like the subject matter, this book's cover design, by Irma Boom, is experimental and appealing, with stitch binding adding a lovely surprise. The cover features a drawing of a white vase and comes with five electrostatic stickers of different colours, which allow you to create a different cover each time you interact with the book.
Organized by colour, this monograph tells the story of Dutch product designer Hella Jongerius and her experimental career. Founder of design company Jongeriuslab, Jongerius has found fame with her thoughtful mixing of new technologies and processes with traditional techniques. She has designed a range of products during her career, including furniture, lighting, glassware and textiles, but has a particular fascination with ceramics. Her pieces also show her attraction to individuality and how objects can be unique even when mass produced. Her B-Set porcelain bowls and plates were purposely fired at an excessive temperature so the pieces would distort and bend slightly, giving each piece a distinctive look.
The book features many interviews with the designer, in which she shares her thoughts on why she moved to Berlin after a lifetime designing in Rotterdam, the processes of her craft and her investigation into colour. She also has some interesting views on the differences between male and female designers. Thoroughly researched, it's an inspiring and interesting read, with contributions by design critic Alice Rawsthorn and Paola Antonelli, senior curator at the Museum of Modern Art in New York.
Source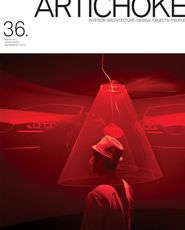 Issue
Artichoke, September 2011
Related topics