Q: Tell us a bit about your process and your studio.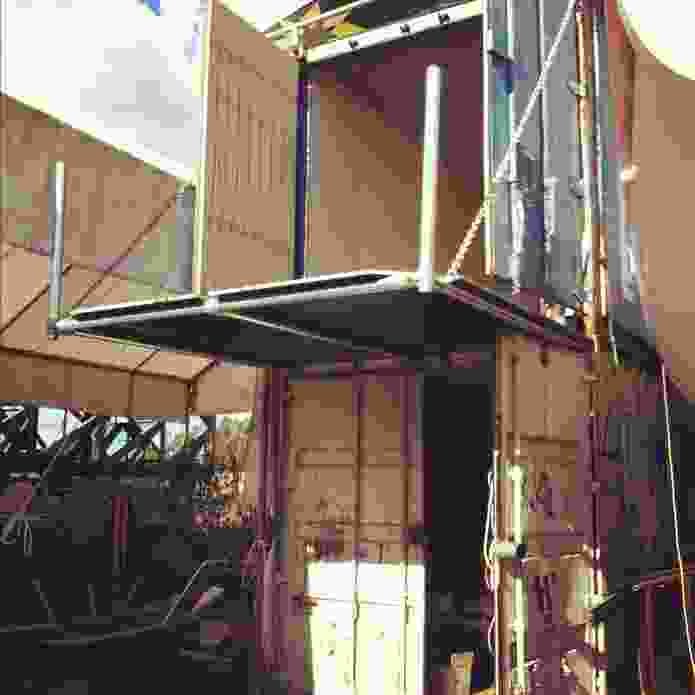 "My original training at ANU was as a fine furniture maker under Rodney Hayward. He taught us a lot of the construction and engineering theory of how things go together, and that's still embedded in process. I suppose I have a knack for it. I do less making these days, but a lot of working with other trades and craftsmen. I do a lot of the drawings and prototyping myself, so I'll draw things up and talk them through with the makers – and guide the process just enough to get the result I want. My studio – well, I'm actually in the process of building it. It's in a shipbuilding yard in Rozelle (Sydney) so I have access to all this woodworking machinery. I'm converting two shipping containers: the top one will be the office and downstairs is for stock, storage and making prototypes. It's still a work in progress."
Q: Which contemporary designers inspire you?
"I really admire the Bouroullec Brothers from France. They've got a beautiful honesty in their design; their Lighthouse Light is one of the best things I've seen in a long time. And Thomas Heatherwick; I like his process. He strips away all that designer bullshit and just shows that it really is about experimentation and questioning."
Q: What excites you about the Mark Newson mentorship?
"When I was studying at ANU, Mark Newson was an icon, our global design export. He has this ability to pick out the eyes out of industry and materials and create amazing forms. That's not my skill. Mostly my forms are dictated by them being resolved functionally. So I think seeing how his studio works will be very enlightening."
Read our profile of the designer.
SOYA Awards
2012 SOYA Awards runners-up in Craft & Object Awards were Jesse Leeworthy (a Victorian product design engineer) and Daniel Hood (designer-maker based at Midland Atelier, Perth). The Architecture & Interior Design category of SOYA 365 closes on 7 September. Included in the prize is a mentorship with Brian Zulaikha, director of Tonkin Zulaikha Greer Architects and immediate past president of the Australian Institute of Architects, and a trip to Bareclona.
Related topics