A proposal, designed by Hassell, would see a heritage-listed, 19th century wool depot converted for use as a high-rise office block.
The former Dennys Lascelles Wool Store on Brougham Street in central Geelong, was built in 1872, where it drew "general acclaim for its size, innovation and distinctive facade," according to the Victorian Heritage Council heritage statement.
The building was designed in part by local architect Jacob Pitman and completed by Ballarat architect Jonathan Coulson. The building was partially demolished in 1990.
The heritage statement says the building is "a fine example of a large bluestone wool store built both for the storage and marketing of wool. It is notable for its distinctive bluestone facade and its innovative and early use of a slate covered saw tooth roof."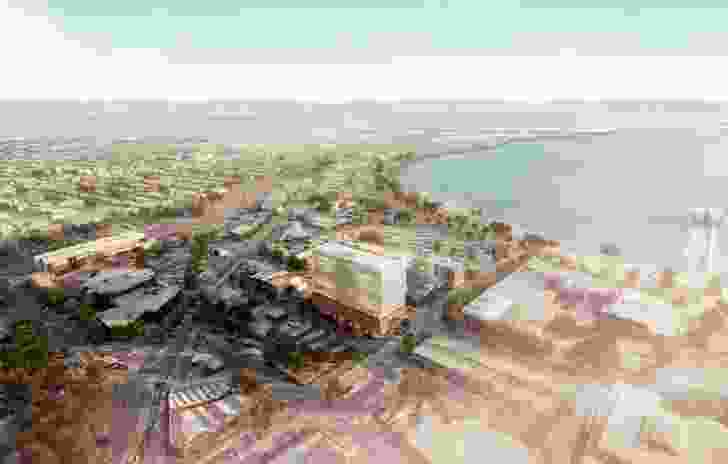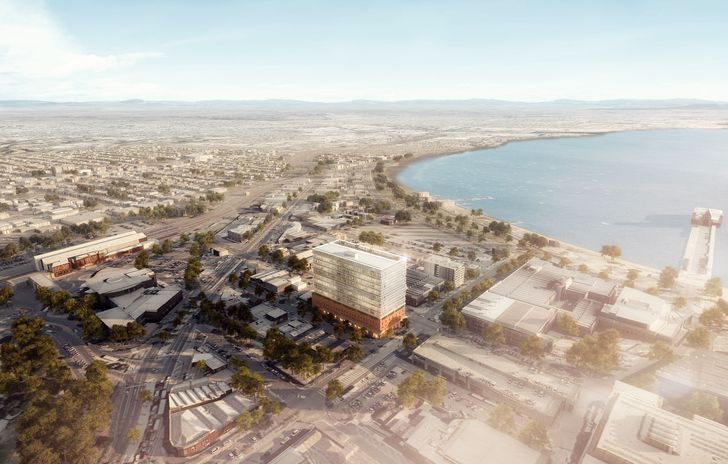 Both the buildings and the proposed office (the "Dennys Lascelles Tower") are named for Charles John Dennys and his cousin, Thomas Allen Lascelles, who were partners in a firm that grew into one of the most significant wool-broking businesses in Australia. Dennys in particular was "largely responsible for the development of the wool marketing business in Geelong" according to the heritage council.
The Hassell proposal would leave much of the original building intact, creating eight floors of office space topped with a rooftop terrace. At ground level, café and retail space would be created around the entrance.
Elsewhere in Geelong, Hassell are responsible for the design of the redevelopment of the Geelong Performing Arts Centre, which recently began construction.
Related topics