The Stockholm Furniture and Light Fair is one of the largest furniture design fairs in the world and the fair of choice for Northern European manufacturers to show and exhibit their latest designs and products. In 2017, the five-day show – which ran from 6 to 10 February – encompassed close to 700 exhibitors and attracted more than 40,000 visitors. For Australians making the trek to the Swedish capital, it's a long trip but it's worth it – a welcome winter escape from Sydney, where temperatures soared to 40+ degrees.
The guest of honour was Spanish designer Jaime Hayon, who showcased a selection of his designs in an exhibition he designed in the fair's entrance hall. Hayon's fun, mystical character-filled designs and forms set the mood and designers were ready to explore more.
Here are some of the top trends I spotted at the fair.
Enduring timber
The use of timber is still strong in both table and chair production, and has even increased in recent years. Timber is smooth and rewarding to touch, lending both warmth and texture to products.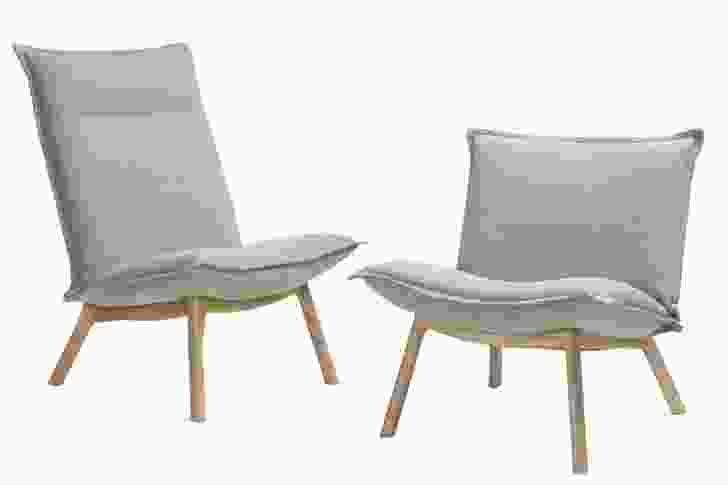 From a manufacturing point of view, timber does not require the expensive tooling of other production techniques such as casting, moulding and injection forming, and as a result allows producers to bring a more affordable product to market more quickly. In workplace design, timber furniture pieces also complement the domestication of the workplace, helping designers create spaces that are relaxing and desirable to work in.
Sound judgement
A number of manufacturers had developed acoustic wall panelling by different designers, but the most interesting and developed were from Offecct. The Swedish company launched two new panels from the Soundwave Collection, one called wicker (designed by Gert Wingardh and Erik Wikerstal) and the other called ceramic (designed by Thomas Sandell). These acoustic wall panels will be highly adaptable to corporate office design.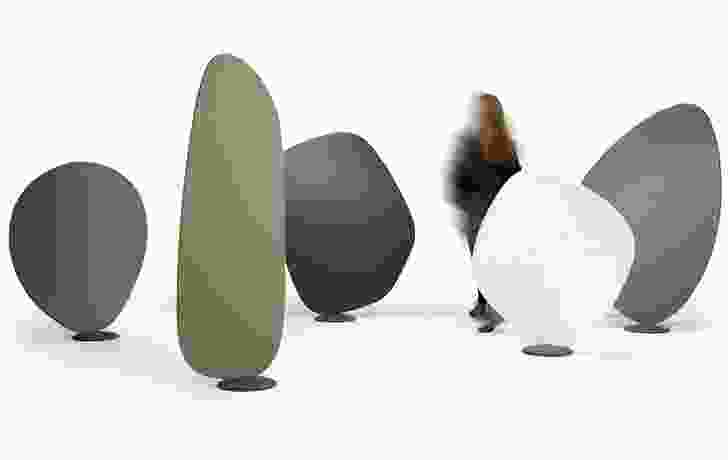 Offecct also unveiled the Wind mobile acoustic/visual screen by Japanese designer Jin Kuramoto. These screens can be used in open spaces between work settings or lounges so that users can be softly separated from different functions. For me, this collaboration was a welcome demonstration of the willingness of design companies to work with designers from all parts of the world.
Nostalgia
A number of manufacturers brought back some of their designs from the past, with two standouts proving that good design doesn't date.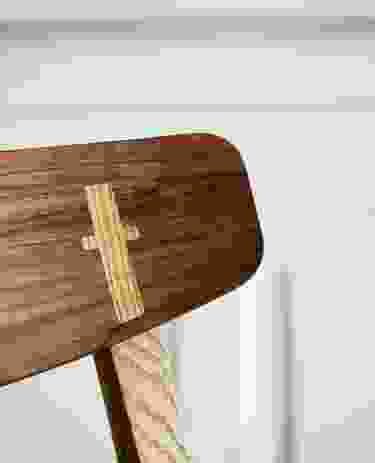 The CH23 chair, originally designed in 1949 by Hans Wegner, has been reissued by Carl Hansen & Son. The CH23 completes the set of four chairs Wegner designed in his first collection for the Danish brand. It is a simple, armless dining chair featuring cruciform cover-cap detailing where the backrest meets the frame.
Hay, another Danish brand, also revisited mid-century design, reissuing the Result chair and Pyramid table by Friso Kramer and Wim Rietveld. The two furniture pieces were designed in the 1950s for manufacturer Ahrend, which has partnered with Hay for the reissue. The designs, which feature steel-sheet bases and oak seats and table tops, were typically used in Danish schools throughout the 1960s and 1970s.
Simple, elegant lighting
The lighting part of the fair was held in a separate area. Although the collections on show weren't as exciting or as extensive as those in the furniture part, there were nevertheless a few gems to be discovered.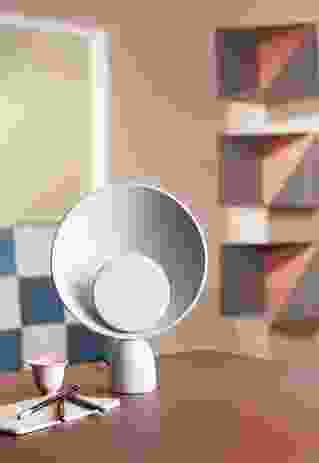 Lighting manufacturer Louis Poulsen introduced two new fittings. The first, designed by Mads Odgard, was the Above pendant: an overtly simplistic lighting design featuring a graphic triangular form with an arch-shaped opening at the top. The second was Grand Suspended designed by Christian Flindt: a circular pendant with a series of reflectors and a coloured shade that create a graceful, diffused glow.
Another standout was the beautiful and simple Blooper table light from Please Wait to be Seated, designed by Mette Schelde. An LED is housed inside a hollow disc and obscured by a smaller disc. The smaller of the two discs can be rotated by hand – a simple movement that functions as a switch and dimmer.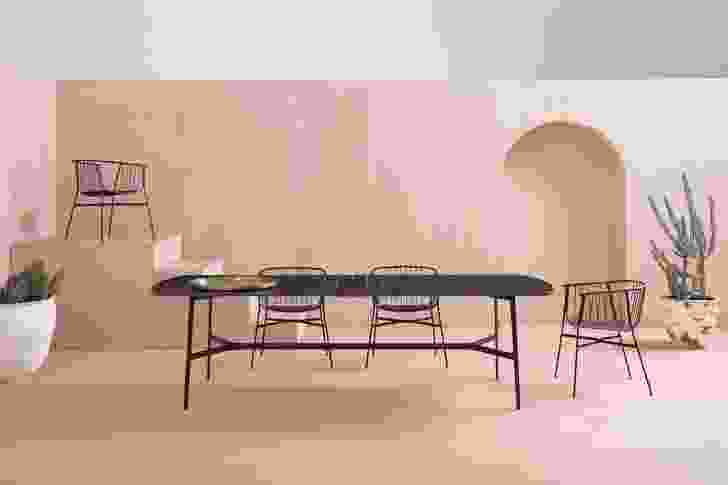 Australian design on the world stage
It was a welcome surprise to see two Australian designers exhibiting. Frag Woodall (Mr Frag) presented his Matisse chair, Cloud table and Dowel stool, and Tom Fereday showed his SP01 outdoor collection, designed for Space Furniture, as well as the Bailey light for Rakumba. Both designers proved that Australian design is strong and desirable on the world market.
Endnote: Gavin Harris travelled to the 2017 Stockholm Furniture and Light Fair as a guest of Cult. Cult is the Australian stockist for Offecct, Carl Hansen & Son, Hay, Louis Poulsen and Mr Frag. For more visit cultdesign.com.au

Related topics